Top Car Insurance Companies for Massachusetts
Finding the top car insurance companies for Massachusetts isn't that tough – but it does require doing  a little research. We've made the job a bit easier with a few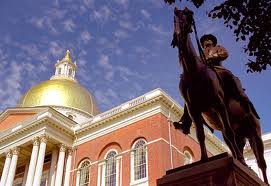 resources that you can use. Check out these links to help you find the top car insurance companies for Massachusetts.
Massachusetts Department of Insurance
The best bet is to start with the state's department of insurance. Here you will find Shopping for Auto Insurance Step-by-Step, rate comparison information, a survey on automobile insurance, automobile insurance company complaint data (for the 18 largest auto insurers in Massachusetts), and other resources.
Reviewing the 2008 complaints, State Farm had only one complaint filed. The company had 0.42 percent premium share in the state in 2008, and 0.64 complaints per $10,000,000 in premium. Liberty Mutual, with an 8.37 percent premium share had 48 complaints for that year, and 1.53 complaints per $10,000,000 in premium. Amica Mutual, with 3.67 percent premium share, had 21 complaints and 1.56 complaints per $10,000,000 in written premium.
J.D. Power and Associates – You also want to know which top car insurance companies nationally had the highest overall customer satisfaction. The annual J.D. Power and Associates 2010 U.S. National Auto Insurance Study provides a good look at the best-rated car insurers across five factors: interaction, policy offerings, billing and payment, price, and claims. Checking their list, the top car insurance companies for Massachusetts (doing business in the state, although they may be headquartered elsewhere) are Amica Mutual, State Farm. Amica Mutual is the JDPA award winner, and State Farm has a four-circle JDPA rating.
Check with Ratings Agencies – The top car insurance companies for Massachusetts, just like the top insurers in other states, will have strong financial ratings. One way to determine an auto insurance company's financial strength is to check with ratings agencies with more detailed information about its ratings. Here are several ratings agencies to check:
For more tips on car insurance, visit our section on car insurance where you can get additional tips and insurance quotes.
About Suzanne Kane
Suzanne Kane, an automotive writer with over 30 years of experience, covers the latest consumer, product and other auto-related information for iSeeCars. Originally from Michigan, with automotive roots going back through the family for decades with the original Big Three – GM, Ford, and Chrysler – Suzanne has always loved cars. You name it, and she's either owned or driven it.
Please leave a comment or question.