Volkswagen Jetta vs. Mazda 3
In a battle of compact sedans, we've put the 2011 Volkswagen Jetta up against the 2011 Mazda 3. The Jetta, being around for more than 30 years, is getting a little long in the tooth. The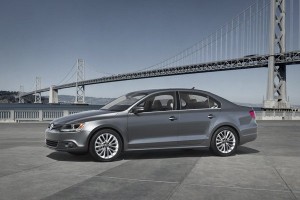 Mazda 3 hasn't even made its tenth birthday yet. Still, they are both models of efficiency and reliability. For any car buyer in the market for a compact sedan, either one should be near the top of the list. After researching Car and Driver, Consumer Reports, Edmunds, and Motor Trend, we'll let you know which one of this year's models you can cross off that list.
Powertrain: The Jetta is probably the vehicle that provides the most diversity in this matchup. Its available 4-cylinder, 5-cylinder, and diesel engines are more choices than you'll get with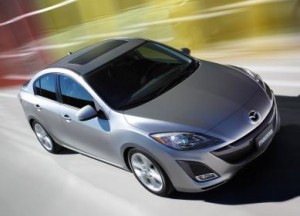 the Mazda 3. But the two 4-cylinder choices you get with the Mazda (the 2.0L and 2.5L) are both comparable in power, torque, and fuel efficiency to the VW's non-diesel engines. Both vehicles come standard with five-speed manual transmissions, but the Jetta offers a six-speed automatic where the Mazda sticks with the five-speed auto.
Winner: Volkswagen Jetta, for the available diesel engine and better fuel economy
Braking/Safety/Handling: The Mazda did perform a bit better in brake testing, coming to a stop from 60 mph in a decent 127 feet. That's a hair shorter than the 134 feet it took the Jetta. The Mazda 3 also performed better in crash testing, earning five stars in every impact test except the side rear, where it earned four. The Jetta managed only four stars for both frontal tests as well as the side rear, earning a perfect five stars for only the side front test. Add the fact that the Mazda is undoubtedly one of the best handling and road-worthy compact sedans on the market, and it's easy to see who takes this category.
Winner: Mazda 3
Cargo/Hauling: Comparing sedans, the Mazda's trunk space is rather modest at 11.8 cubic feet. To get any real area you'll have to kick up to the hatchback and take the 17 cubic feet it possesses. The VW's sedan holds a rather impressive 15.5 cubic feet of cargo. If you move up to the SportWagen, you'll increase that number to a whopping 32.8 cubic feet, which expands further with the seatbacks down, swallowing a monstrous 66.9 cubes of material.
Winner: Volkswagen Jetta
Comfort/Interior: "The Mazda 3 is a class leader in terms of interior design, quality and feature content. Most Mazda 3 sedans and hatchbacks won't be optioned-out Grand Touring models, but they'll still greet their owners with high-quality materials, comfortable seats, ample space and easy-to-reach controls." (www.edmunds.com) The VW has gone slightly downhill in its interior design compared to previous year's models. The soft, plush materials that graced its finish in the past have been replaced with hard, cheaper plastics with rigid edges. It's also slightly less roomy than the Mazda in terms of head and legroom.
Winner: Mazda 3
Amenities/Options: The Jetta features a lot of nice little gadgets you wouldn't normally find in a compact sedan, like the heated windshield washer nozzles and sport pedals. However, the quality of its options don't seem to match up to the toys in the Mazda 3. The upgraded stereo system from VW is nice but the Bose audio system from Mazda is one of the industry leaders. The adaptive bi-xenon headlights, rain-sensing windshield wipers, and aggressively bolstered front seats only add to the 3's appeal.
Winner: Mazda 3
Value for the $: The base price for the Jetta is $14,995 and an array of 32 style choices can bring a top-end price of $25,295. The Mazda 3 has a comparable starting point at $15,800, but its high end is slightly lower at $23,810.
Winner: This is a tough call on value. Both cars have their strong points and weak points, and price is fairly comparable. This one really comes down to what's best for you. Are you looking for a diesel vehicle to save on gas mileage? Is hauling a ton of stuff important? Then you'll most likely be more satisfied with the Jetta. Or, do you relish a luxurious interior, more space, and better overall road-worthiness? If so, the Mazda's your best bet. Either way, both vehicles provide an admirable value.
Please leave a comment or question.