Infographic: 7 Seater Cars with Best Gas Mileage
Tuesday, February 12th, 2013
Whether you have a large family, or like to travel around with friends, a 7 seater car allows everyone to ride comfortably together. However, it's generally common knowledge that the bigger the car, the more you'll spend on gas. We are here to help you research your 7 seater car options. We've listed the top 10 7 seater cars with the best gas mileage in this infographic. This list ranges in price and style, but each of these cars is a 2013 model.
Click this link to read more about 7 seater cars with the best gas mileage (2013 models). Also, we welcome you to post this car infographic on Pinterest, your blog or other social media platforms.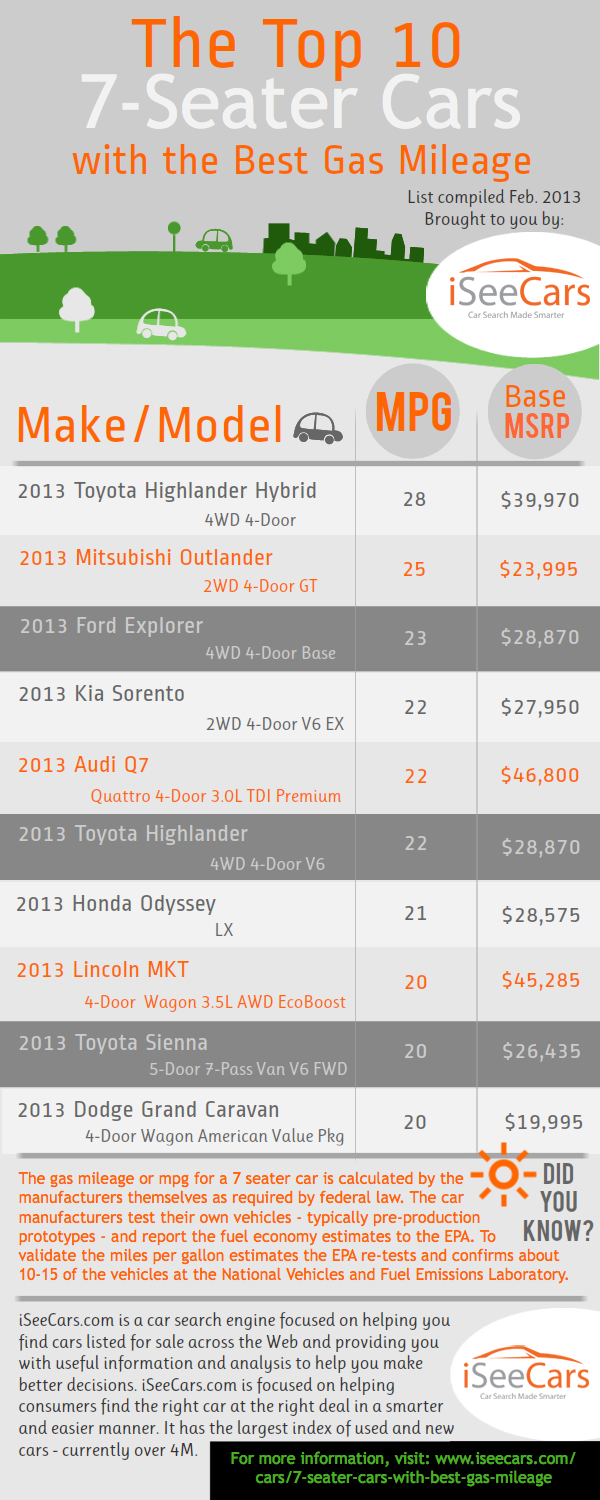 Related Car Lists
Jacqui Trotta is an experienced marketing and social media professional.