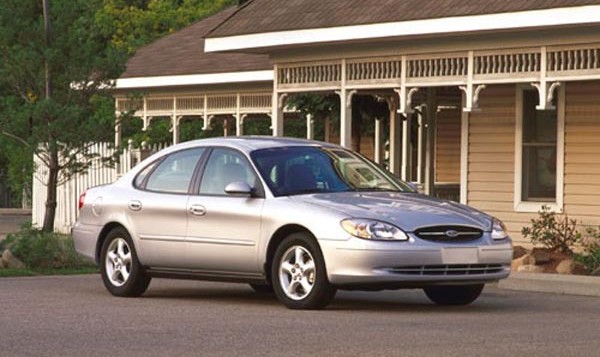 Study: Consumers Have the Best Chances of Finding a Used Car Under $10,000 in an American Car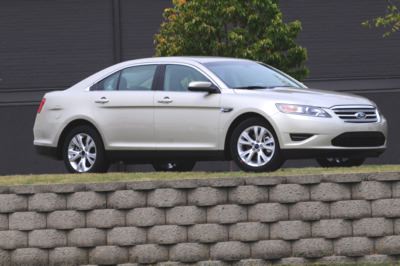 The Ford Taurus holds the top spot, and the Ford brand takes a majority of rankings, when looking at the probability of finding vehicles $10K and below.
WOBURN, Mass. (March  2014) – If you're looking to score a great deal on a used car, you may have your budget set at $10K or less. But how likely is it you'll find a used car, truck, SUV or minivan in that range? In the latest study by iSeeCars.com, a leading car search engine, they have analyzed over 30 million listings over the past year to find the greatest percentage of used vehicles for sale in the $10K and under price range.
Used car shoppers looking to spend $10K or less may want to consider a Ford Taurus as an option. There is a 44% chance of finding one – or more than 4 out of 10 Taurus on the used vehicle market is $10K or below. In fact, Ford tops the list, with 4 of the top 10 models coming from the Ford brand.
| | | | |
| --- | --- | --- | --- |
| Rank | Model | % of Vehicles $10K or Less | Avg Mileage |
| 1 | Ford-Taurus | 44.4% | 111,723 |
| 2 | Ford-Expedition | 39.9% | 142,026 |
| 3 | Volkswagen-Passat | 33.5% | 110,218 |
| 4 | Ford-Explorer | 32.2% | 127,894 |
| 5 | Jeep-Liberty | 29.8% | 110,906 |
| 6 | Dodge-Grand Caravan | 28.9% | 114,355 |
| 7 | Jeep-Grand Cherokee | 27.4% | 129,336 |
| 8 | Chrysler-Town and Country | 25.9% | 112,796 |
| 9 | Hyundai-Elantra | 24.9% | 94,562 |
| 10 | Ford-Focus | 24.5% | 97,310 |
| 11 | Dodge-Ram Pickup 1500 | 23.4% | 132,136 |
| 12 | Honda-Civic | 23.2% | 122,999 |
Surprisingly, all of the vehicles in the top 10 list are American except for the Volkswagen Passat and Hyundai Elantra. The Honda Civic is the only Japanese car on the list, and comes in at 12th place.
"A reason why the list consists of mostly American cars may be due to the fact that those cars don't retain their value as well," Phong Ly, CEO and co-founder of iSeeCars.com said. "Also, the percentage for Honda Civic may be lower because of its popularity – there are a lot more Civics on the market than there are Taurus."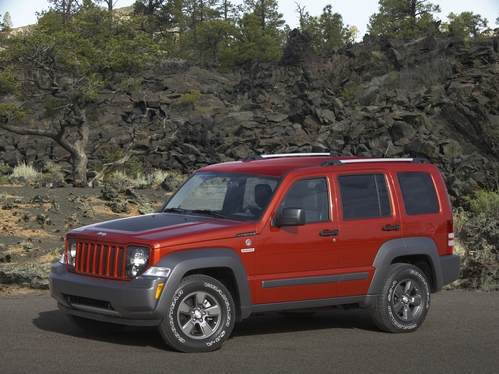 Shoppers looking for a used SUV under $10K have a few choices. In fact, 4 out of the top 10 with the greatest percentage of vehicles priced $10K and below are actually SUVs. Those include the Ford Expedition, Ford Explorer, Jeep Liberty and Jeep Grand Cherokee. And used minivan consumers have more than a 1 in 4 chance of finding a used Dodge Grand Caravan and Chrysler Town and Country under $10K.
Used truck shoppers in this price range may look to the Ram Pickup 1500. As the only truck in the top 12, consumers have a 23% of finding a used Ram Pickup 1500 for $10K and below.
Methodology:
iSeeCars.com analyzed 30 million car listings posted on the site over the last year and studied the models that had more than 75K listings in the U.S. For each model, the percentage of listings priced $10K and below was calculated as the number of listings $10K and below divided by all listings for sale for the model.
About iSeeCars.com:
iSeeCars.com is a car search engine that helps consumers find the best deal by providing key insights and analysis about each used car. The proprietary iSeeCars.com.com algorithm ranks cars by calculating an overall score based on analysis of the car's condition, history, negotiability, fairness of the price and the competitiveness of the seller. Based in the Boston area, iSeeCars.com.com was founded by TripAdvisor and SAP veterans determined to improve the used car shopping experience for consumers.
About Jacqui Trotta
Jacqui Trotta is a Boston-based marketing and journalism professional with experience working with CNN, Captivate Network, Fox and CBS. She has been on the iSeeCars team since 2012.
Please leave a comment or question.