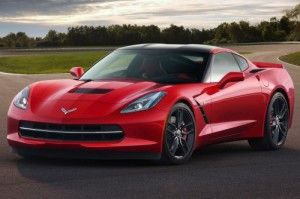 When the holidays roll around, even if we don't expect anything as lavish as a brand-new car in the driveway, who among us doesn't harbor a secret wish for a new set of wheels – completely free? In the spirit of giving (and, in this case, receiving), here is our list of 10 2014 vehicles we'd like to get as a holiday gift.
Santa, are you listening?
2014 Chevrolet Corvette Stingray – With one of the strongest projected resale values of any sports car (not that we'd be inclined to part with our heart-pounding Christmas gift), the 2014 Chevrolet Corvette Stingray is right at the top of our holiday vehicle wish list. Absolutely relentless V8 power, riveting performance, and more driver-friendly than ever, just try and wipe the smile off our face when we get behind the wheel.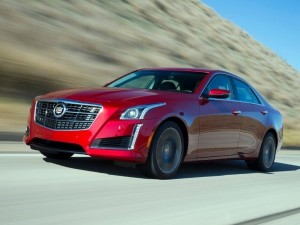 2014 Cadillac CTS – Roomier, bolder, sportier and definitely in the running for most capable luxury sports sedan ever, the 2014 Cadillac CTS also makes the grade for our Santa's list as far as we're concerned. In fact, if the CTS shows up in our driveway on Christmas morning, you just might not see us for a few days – we'll be out on the highway taking it on a thrilling drive.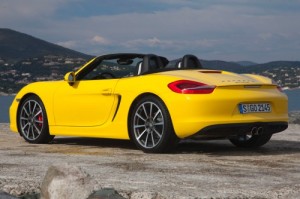 2014 Porsche Boxster S, Cayman S – Make ours a bright yellow 2014 Porsche Boxster S convertible, just so we're clear. Of course, we'll also gladly accept any color Porsche Cayman S. We're not picky. Thrilling acceleration, the enviable Porsche brand, and complete caution to the winds – that's it in a nutshell.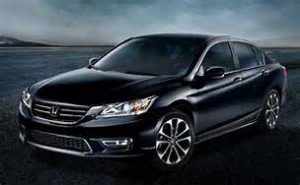 2014 Honda Accord Sport – What's this? A midsize family sedan on the list of cars we'd like as a gift this holiday? Well, we are sometimes known to be practical. Besides, the 2014 Honda Accord Sport puts a little pizzazz in everyday driving. That's enough to make us happy to cart the kids and friends around, run errands and otherwise drive sensibly enough in a good-looking sedan.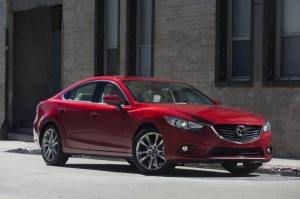 2014 Mazda 6 – It's been totally redesigned for 2014, and the Mazda 6 boasts excellent road manners, great cabin design, efficient powertrain, and sleek exterior design. For a comfortable, stylish and fuel-efficient midsize sedan, we're looking forward to seeing a Mazda 6 as a holiday gift.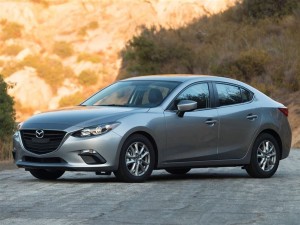 2014 Mazda 3 Hatchback – For a compact car with the trademark Mazda "zoom-zoom" driving performance, the 2014 Mazda 3 hatchback (it's also available in a sedan) can't be beat. Well, maybe the MX-5 Miata, but we need a little more room in our vehicle, thank you. Some critics say the responsive handling comes at a price: a stiff ride. We'll take sporty any day.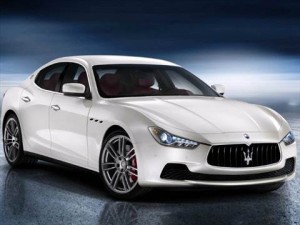 2014 Maserati Ghibli – Granted, no one needs to have an Italian luxury sport sedan, but if we're offering up our new-car wish list, we have to include the 2014 Maserati Ghibli. This is the third-generation Ghibli, and it's been 17 years since the last one, so we're glad to see this one provides precise and enjoyable driving. Available in rear- and all-wheel drive, the 2014 Maserati Ghibli is one sports car we'd happily discover in the driveway on Christmas morning.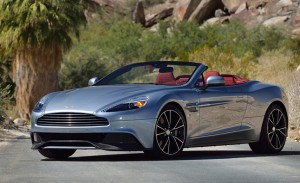 2014 Aston Martin Vanquish Volante – Really making a grand statement as a holiday gift worth remembering forever is the 2014 Aston Martin Vanquish Volante. Who wouldn't be stunned at a $300,000 V12-powered grand touring car with a soft top? Plus, we love the subtle blue color.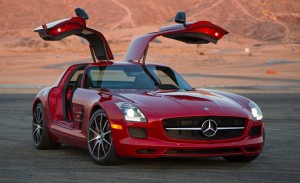 2014 Mercedes-Benz SLS AMG GT – While we're at it, why stop now? Another beyond-sexy (to our view, anyway) sports car we'd jump up and down for on Christmas morning is the 2014 Mercedes-Benz SLS AMG GT. The hand-built AMG V8 will rocket from 0-60 mph in just 3.6 seconds – not that we'd drive it like a speed demon. Just saying.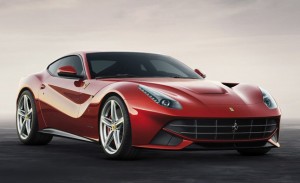 2014 Ferrari F12 Berlinetta –Last but not least on our holiday wish list of cars is the 2014 Ferrari F12 Berlinetta. With its fire-breathing 6.3-liter V8 pounding out 731 horsepower and 509 pound-feet of torque, the Ferrari F12 Berlinetta is plenty fast. Oh, and did we say we love the arrest-me-red color on this sexy beast?
Search used cars for sale and find the best deals near you at iSeeCars.com.
To get a FREE iSeeCars VIN Report for a car, click here.