School will be in session shortly and for parents looking for the smartest vehicle choices for their teen drivers, Kelley Blue Book (KBB) has just come out with its list of the 10 Best 2012 cars for back to school.
The KBB list of standout back-to-school cars are affordable for students, with most coming in at under $16,000. They're also easy on gas, are reliable and fun-to-drive, look good and have great safety features.
1. 2012 Kia Soul – Its low price tag is a big draw, but the singular good looks, roomy interior, increased horsepower and fuel economy are other reasons to check out the 2012 Kia Soul. Manufacturer's suggested retail price (MSRP) begins at $14,650.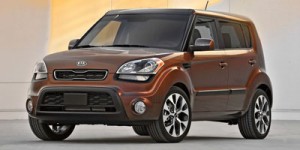 2. 2012 Hyundai Accent – Hyundai redesigned the 2012 Accent sedan and hatchback and it's now a real stunner. The Accent is also more powerful and gets better fuel economy to go along with its standard 10-year powertrain warranty, the best in the industry. Prices begin at $15,470.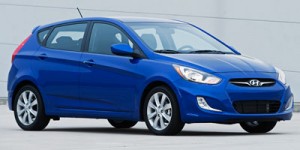 3. 2012 Chevrolet Sonic – An all-new entry, the subcompact 2012 Chevrolet Sonic, available in hatchback and sedan models, offers sporty designs, cool colors, lots of interior space, is easy-to-drive and good on fuel economy. Pricing begins at $15,560.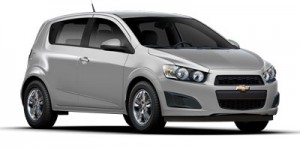 4. 2012 Ford Fiesta – Maybe the sedan version is too boring, but the hatchback has got pizzazz. The 2012 Ford Fiesta subcompact also gets 40 mpg on the highway, has seven standard airbags, and drives and handles well. Prices start at $14,895.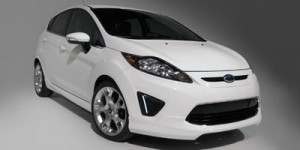 5. 2012 Honda Fit – For a subcompact, the 2012 Honda Fit, with its super-flexible rear seat that folds down and up to accommodate different people and cargo configurations, makes a lot of sense as a daily school driver. MSRP starts at $16,115.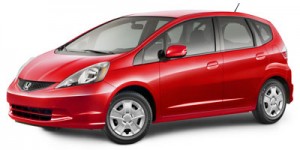 6. 2012 Mazda Mazda3 – In either hatchback or sedan models, the 2012 Mazda Mazda3 offers back-to-school drivers all of the automaker's "zoom-zoom" characteristics along with great safety features and a 60/40 split-folding rear seat.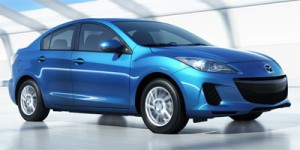 7. 2012 Fiat 500 – KBB editors call it "savvy, sassy, and doing its best to stay adorable," but the real compelling reason to choose the 2012 Fiat 500 is easy to navigate crowded city streets and park in tight spaces. Base price is a bit higher than the others on the back-to-school list at around $20,000, but you get what you pay for here, including lots of European sensibilities.
8. 2012 Volkswagen Jetta – Going for the lowest-priced 2012 Volkswagen Jetta compact sedan means an engine with only 115 horsepower, but the driving feel is still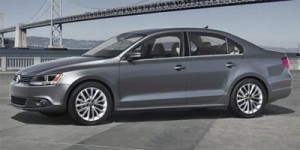 perfectly European and the interior cabin is nicely equipped. Base MSRP is $16,285, but KBB's fair purchase price is around $15,135.
9. 2012 Toyota Yaris – Nine airbags are standard in this car-pool standout that achieves 30 mpg city, 38/35 mpg highway (manual/automatic).The versatile five-passenger hatchback is priced from $15,900.
10. 2012 Nissan Versa – It's the least-expensive car in America at a base price of $11,770. But this doesn't make the 2012 Nissan Versa cheap. The five-passenger sedan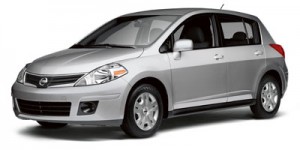 comes with creature comforts and such "unexpected" amenities as an auxiliary audio jack for portable music players.
Search used cars for sale and find the best deals near you at iSeeCars.com.
To get a FREE iSeeCars VIN Report for a car, click here.