Memorial Day is widely considered the start of the summer, and many people use the long weekend to start shopping for a used car. iSeeCars.com analyzed more than 18 million used car sales to identify the top 10 cars with more deals during the Memorial Day weekend than on an average day.
Top 10 Best Cars To Buy on Memorial Day Weekend
Shoppers looking for one of these cars are more likely to find a deal on them during the holiday weekend. Deals are defined as a discount of at least 5 percent, or $952 off the average used car price of $19,040.
The top car on the list, the Chevrolet Captiva Sport, has 39 percent more deals than usual. The compact crossover is one of five CUV/SUVs that have more deals, with models ranging from the popular Subaru Outback to luxury models, the Lexus RX 350 and the larger Mercedes-Benz M-Class.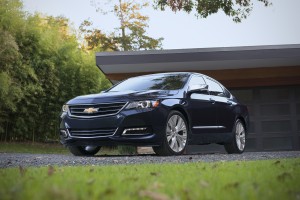 Three sedans also make the list, led by the Chevrolet Impala Limited with 11.7 percent more deals during the Memorial Day weekend than normal. The fleet-use Impala Limited was discontinued in 2016, which could explain the increased number of deals as fleets begin to replace these cars with other models, increasing the used-car supply of this model. The other two are luxury sedans: the BMW 5 Series and Mercedes-Benz E-Class. With their average prices of $27,484 and $31,629, respectively, finding a 5 percent discount could mean savings of over $1,300.
Finally, the popular pickup truck Chevrolet Silverado 1500 and the quintessential hybrid, the Toyota Prius, also have more deals on Memorial Day weekend. If you're in the market for a work truck or a gas-saving vehicle, you could be more likely to find one with substantial savings.
Methodology
iSeeCars analyzed over 18 million used car sales from 2014 through 2016. Deals were identified based on whether the car was listed at 5 percent or more below market value. Only cars from the last five model years (2012 to 2016), with at least 1000 vehicles sold during Memorial Day weekend (Friday through Monday), were included for further analysis. For each model, the percentage of cars sold with at least a 5 percent discount was compared to the same metric average across the 2014 to 2016 period. Models were ranked by the percent difference between the Memorial Day weekend percentage and the average percentage, and the top 10 models were included on the list of Best Cars To Buy on Memorial Day Weekend.
Search used cars for sale and find the best deals near you at iSeeCars.com.
To get a FREE iSeeCars VIN Report for a car, click here.