By Suzanne Kane
From entry-level compact to high-powered sportscar, if it's on wheels and motoring down the highway it has some sort of engine (unless, of course, the car or vehicle is a pure electric, hydrogen fuel-cell, solar-powered or other alternative technology). It's no surprise, then, that much attention is paid each year to the annual Wards Auto's 10 Best Engines list.
This year, three diesels, a tiny 3-cylinder turbo and a battery-electric join the acclaimed engines list.
To arrive at the final ten, Wards reviewed 44 engines from 16 different automakers. They were looking for the best examples of power, refinement, fuel efficiency and new technology. To qualify for the competition, the engines had to be in vehicles with a base price of $60,000 or less. That's up from $55,000 base price requirement in 2012.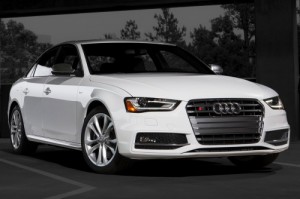 3.0-liter TFSI Supercharged DOHC V-6 – For those who still yearn for raw power, the 3.0-liter supercharged V-6, available in the Audi S4 and S5, delivers 333 horsepower. This is Audi's fifth consecutive year winning a 10 Best Engines trophy.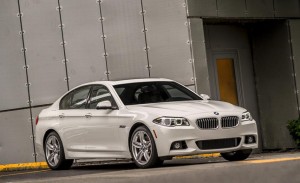 3.0-liter Turbodiesel DOHC I-6 – Wards Auto's touts the "amazingly quiet" 3.0-liter turbodiesel inline 6-cylinder engine in the BMW 535d sedan and also in the X5 crossover. BMW, says the magazine, is the most recognized automaker with a total to-date of 30 trips to the 10 Best Engines podium.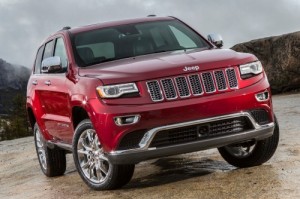 3.0-liter EcoDiesel V-6 – Available in the 2014 Jeep Grand Cherokee, Wards Auto judges tested the engine in a 2014 Ram 1500. WardsAuto World magazine editor-in-chief Drew Winter commented the engine is "quiet, strong and as smooth as the diesels we've been testing in luxury cars." The new diesel engine enables the 2014 Jeep Grand Cherokee to achieve best-in-class 30-mpg performance on the highway.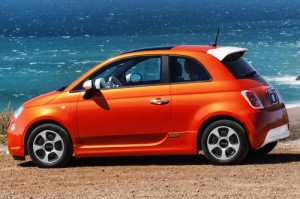 500e Battery-Electric Drive System – The sole battery-electric in the Wards 10 Best Engines list, the 500e Battery-Electric Drive System is available in the 2014 Fiat 500e. This liquid-cooled/heated battery-electric drive system produces 111-horsepower, 147 pound-feet of torque and a single-charge range of 87 miles (best-in-class). It also takes less than two hours to charge using a level two energy source (240 volts). The magazine's executive editor Tom Murphy said, "This 83-kW electric motor makes the lightweight 500e zippy around town and on the highway, easily topping 80 mph."
1.0-liter EcoBoost DOHC I-3 – For the first time ever, a 3-cylinder engine, available in the 2014 Ford Fiesta subcompact, is heralded as one of the best engines.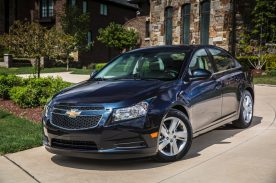 2.0-liter Turbodiesel DOHC I-4 – The 2014 Chevrolet Cruze Diesel made the list for its "whisper-quiet, super-efficient, and still fun to drive" 151-horsepower 2.0-liter turbodiesel engine. For onramp entering, the 268 pound-feet of torque can't be beat.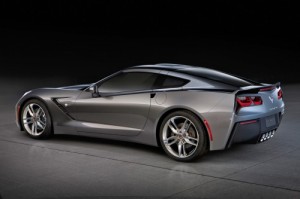 6.2-liter OHV V-8 – General Motors says the new Chevrolet Corvette Stingray boasts an all-new engine, making it likely the quickest, most powerful and most fuel-efficient standard Corvette ever. Numbers tell the story: 460 horsepower, 0-60 mph in 3.8 seconds, and 29 mpg highway fuel economy.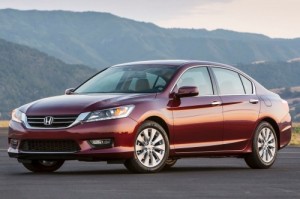 3.5-liter SOHC V-6 – The Honda Accord, with its "unflappable" V-6 is the "best naturally aspirated 6-cylinder engine in a mainstream vehicle," says Wards Auto. A repeat winner (this is the 3.5-liter's fifth trophy since 2005), the V-6 "beats most turbo4s by routinely delivery 28 mpg…thanks in part to cylinder deactivation."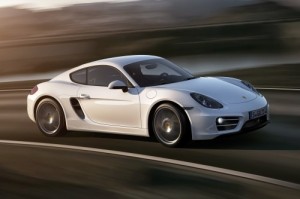 2.7-liter DOHC H-6 boxer – This win marks the first time in 11 years that Porsche makes the list. The 2.7-liter flat six in the Cayman and Boxster models won primarily because the engine feels a great deal more powerful than its 275-horsepower rating.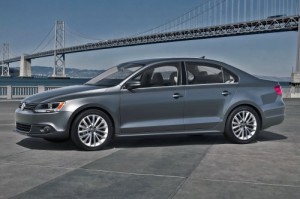 1.8-liter Turbocharged DOHC I-4 – The affordably-priced Volkswagen Jetta's re-engineered 1.8-liter turbocharged 4-cylinder is "quiet, efficient and a riot to drive in sport mode," says the magazine, which added that it represents the new benchmark in 4-cylinder turbocharged engines.
Search used cars for sale and find the best deals near you at iSeeCars.com.
To get a FREE iSeeCars VIN Report for a car, click here.