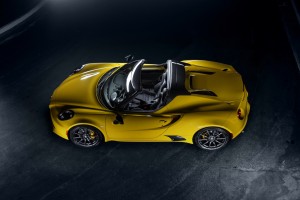 The weather outside was brutal but inside the 2015 North American International Auto Show (NAIAS for short) in Detroit it was sizzling hot with terrific new products. With so much sheet metal (and aluminum and carbon fiber) to look at, it's tough to pick favorites. We narrowed it down and here's our list of the 10 best reveals at the 2015 NAIAS.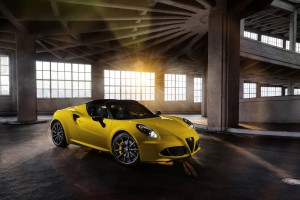 2015 Alfa Romeo 4C Spider – Coming out this summer, the all-new 2015 Alfa Romeo 4C Spider open-top two seater not only boasts a super-light carbon-fiber monocoque chassis, it also boasts 0-60 mph times of 4.1 seconds. That's thanks to the 237-horsepower mid-mounted, all-aluminum 1.75-liter inline four-cylinder engine that's turbocharged and direct-injected. Top speed is reported 160 mph. Color us excited.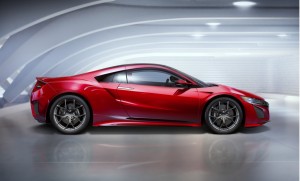 2016 Acura NSX – Calling the 2016 Acura NSX "badass…in a luxury kind of way" with combined output in excess of 550 horsepower, the senior vice president and general manager of Acura, Mike Accavitti unveiled the production version of the mid-engine sports car that shows clear bloodlines from its past, while embracing today's latest technology. The new V6 engine is twin-turbocharged and there are also three electric motors to help with acceleration, hybrid and electric drive modes. Expect race-car-quick shift changes with the Acura-developed nine-speed dual-clutch transmission.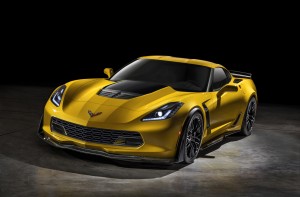 2015 Chevrolet Corvette Z06 – With its exhilarating 625-horsepower 6.2-liter supercharged engine (a 120-horsepower increase over the previous Z06) and available Z07 Performance Package, the 2015 Chevrolet Corvette Z06 is, in Chevy's own words, faster around the track than even the vaunted 638-horsepower Corvette ZR1. We won't quibble. But we do want to get behind the wheel of this awesome machine.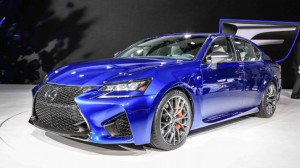 2016 Lexus GS F – According to Lexus, the all-new 2016 GS F is a luxury performance sedan with space for five adults. Power comes from a 467-horsepower 5.8-liter V8 engine mated with an eight-speed automatic transmission with paddle shifters. For driving modes (Normal, Eco, Sport and Sport S+) are available, and Lexus says the latter is designed for both street and track. With its aggressive exterior styling and impressive cabin, the GS F packs all the typical Lexus luxury features and technology.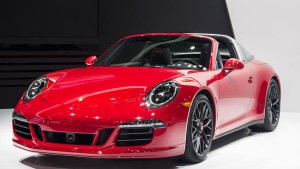 2015 Porsche 911 Targa 4 GTS – Designed to mark the Targa's 50th anniversary, the 2015 Porsche 911 Targa 4 GTS is the first Targa to be offered as a GTS. Its powerful 430-horsepower 3.8-liter six-cylinder engine can propel the car from 0-60 mph in 4.1 seconds. Top speed is an estimated 186 mph. Using a wider Carrera 4 body, Porsche tacks on GTS features, including unique 20-inch wheels, active suspension, Sport Chrono package and sport-tuned exhaust. Priced from $133,795, the 2015 Porsche 911 Targa 4 GTS goes on sale in April.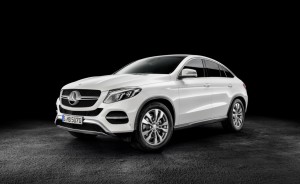 2016 Mercedes-Benz GLE Coupe – With its coupe-like roofline, elegant shape and inviting curves, the 2016 Mercedes-Benz GLE Coupe is a crossover SUV that's unlike any other model in the automaker's stable. Bold and capable, the GLE Coupe will be available later this year in several versions: the GLE350d 4Matic, GLE400 4Matic, GLE450 AMG 4Matic and Mercedes-AMG GLE63 S 4Matic.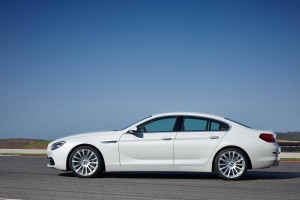 2016 BMW 6-Series Coupe – Detroit's auto show was the venue for the debut of the freshly-styled 2016 BMW 6-Series coupe, convertible and four-door Gran Coupe as well as the M6 line of coupe, convertible and Gran Coupe. The traditional models are powered by a choice of BMW TwinPower turbo engines: the 360-horsepower inline-six (in 640i) or the 445-horsepower V8 (in 650i models). M6 versions boast 560 horsepower from the 4.4-liter turbocharged V8 engine.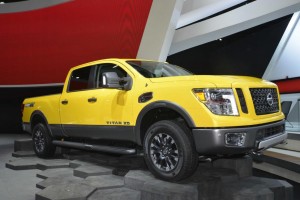 2016 Nissan Titan – The full-size truck market promises to get a bit more competitive with the debut of the all-new 2016 Nissan Titan. In addition to the Titan's bold new exterior look and updated interior, the big truck from Nissan offers the optional Cummins-built 5.0-liter heavy-duty diesel engine (available in the Titan XD).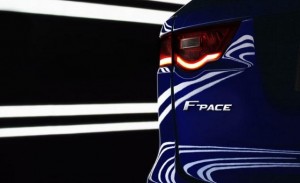 2016 Jaguar F-PACE – Its first crossover ever, the 2016 Jaguar F-PACE is a five-passenger that's aimed at families looking for a luxury crossover. In a statement, Jaguar said the F-PACE "is our family sports car." The British automaker made the decision to go with the F-PACE after overwhelmingly positive reaction to its C-X17 concept car shown at the 2013 Frankfurt Auto Show. F-PACE engineering and development has already begun and Jaguar promises more details later this year.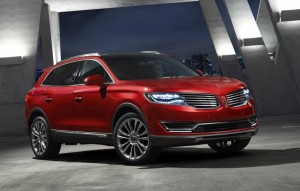 2016 Lincoln MKX – The production version of the 2016 Lincoln MKX has finally arrived, debuting at the 2015 NAIAS. Going on sale this fall, the MKX is a next-generation MKX crossover designed to appeal to a wider audience than its predecessor. A 300-horsepower 3.7-liter V6 will be standard and an available 2.7-liter EcoBoost V6 provides an estimated 330 horsepower. A six-speed automatic transmission with paddle shifters is standard, as is front wheel drive. All-wheel drive is available.
Search used cars for sale and find the best deals near you at iSeeCars.com.
To get a FREE iSeeCars VIN Report for a car, click here.