Everyone has their own opinion of what makes a car sporty, and they're not wrong. For some, a sporty car has to be ridiculously fast and expensive, while others find a wonderfully handling car that's affordable to be sporty. Whatever your parameters for gauging a car's sportiness, it's worthwhile taking a look at what some of the experts have to say on the matter. Here are the 10 best sporty cars of 2015, per Consumer Reports.
Interestingly, there are two Porsches on this list, along with expected models from BMW, Mercedes-Benz and Nissan. Only one domestic make/model makes the grade, and there are some surprising affordable choices. Certainly there are enough sporty cars in the Consumer Reports list to be worthy of a test drive – or at least a little springtime dreaming.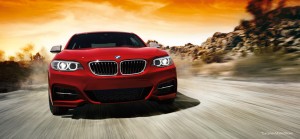 2015 BMW M235i – A list of superlatives for the 2015 BMW M235i from testers at Consumer Reports includes praise for the "terrific" 320-hp, 3,0-liter turbo six cylinder, "slick and smooth" six-speed manual and eight-speed automatic transmissions, "razor sharp handling," as well as "excellent" front seats, and "first-rate" interior. The back seat is very cramped, however. There's also a convertible and all-wheel drive available for 2015. What's not to love? We can't wait to get behind the wheel of this hot sporty coupe.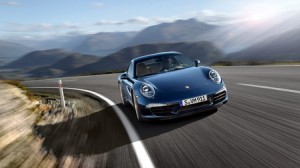 2015 Porsche 911 – The most expensive sporty car on the CR list is the 2015 Porsche 911, with starting prices from $84,300 to $194,600. What do you get for that, outside of the legendary Porsche 911 name? Base and Carrera S offer, overall, quickness and super agility, along with "sublime handling."  The base 911 is powered by a 350-horsepower 3.4-liter six-cylinder engine, while the Carrera S gets a 400-horsepower 3.8-liter six. Both use a seven-speed manual transmission. As for the interior, as you might expect, it's beautifully crafted. Curiously, a rearview camera is optional, not standard. For this price, you'd think it would be included.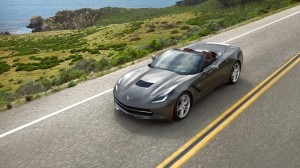 2015 Chevrolet Corvette Stingray – "Sharp edged styling" is one of the standout features of the 2015 Chevrolet Corvette Stingray, but not the only reason to like this American icon of performance. With a 455-horsepower 6.2-liter V8 engine mated to a seven-speed manual transmission or optional eight-speed automatic with paddle shifters, or the Z06 with 650 horsepower, drivers can't go wrong with this seventh-generation Corvette. CR editors praise the acceleration as "blisteringly quick" with "pinpoint" handling.  Adjustable driving modes make for refined cruising or track-ready exhilaration. It's a Corvette, though, which means it's tough to get into and out of, and there's no getting around the tire noise you'll definitely notice. As for price, look for a range between $55,000 and $83,000.

2015 Porsche Boxster – The second Porsche on the CR list of 10 best sporty cars is the 2015 Porsche Boxster. As Porsches go, this is rather a deal, with starting prices ranging from $51,400 to $73,500. Base and S versions are available with power from a "strong" 2.7- and 3.4-liter flat six-cylinder engine and choice of six-speed manual or seven-speed automated-manual transmission. Excellent handling, a quickly operating power top and front and rear trunks are other highlights.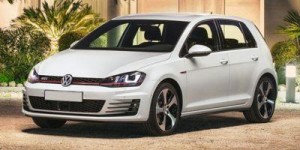 2015 Volkswagen GTI – "Fun to drive," "high quality, quiet and refined" interior, with the plus of comfortable seats – these are descriptors CR editors give to the redesigned 2015 Volkswagen GTI. The 210-horsepowe 2.0-liter turbo four-cylinder with six-speed manual that editors tested managed an impressive 29 mpg overall fuel economy. Not bad at all. Summing it up, editors said the GTI is a "sporty car that doesn't wear on your patience during a long drive." With starting prices ranging from $24,785 to $32,640, the GTI is also friendly on the wallet.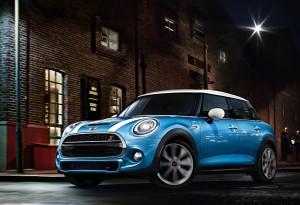 2015 Mini Cooper S – Engine choices in the longer and wider (and now available with four doors) 2015 Mini Cooper S include a three cylinder and a "frisky" four-cylinder turbo. As for the handling, CR editors find it "very nimble and sporty," while mentioning that agility has been "dialed back some." There's less wind and road noise in the cabin and the ride is better, although the back seat is still minuscule. Personalization is a highlight, but be aware that this could amp up the cost to well over $30,000.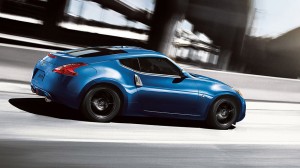 2015 Nissan 370Z – Some older consumers may remember the 370Z of former years. Today's version, in the view of Consumer Reports, offers "very agile" handling with quick steering and "lots of grip," although the 2015 Nissan 370Z "isn't as engaging to drive as one would expect." Still, the 3.7-liter V6 is "wonderfully strong and smooth," and also delivers respectable fuel economy. Downsides include cramped interior and lousy visibility. Convertible and NISMO versions are also available.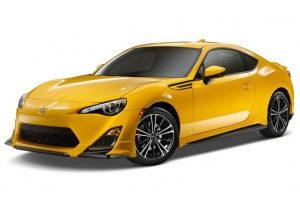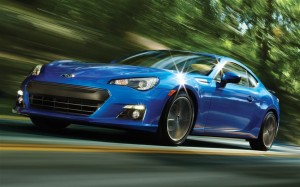 2015 Scion FR-S/Subaru BRZ – CR editors say the attraction here is the "super-sharp agile handling and excellent braking that makes them so enticing to drive." The "them" refers to the 2015 Scion FR-S and Subaru BRZ, co-developed by Toyota and Subaru and the first rear-drive sports car for both automakers. We love the crisp styling as well as the performance and we have to agree with the publication that would-be owners will have to learn to live with the tradeoffs: choppy ride, less-than-quiet cabin, woefully small rear seats and difficulty getting in and out of the cars. Still, at a price range of $24,900 to $31,090, the Scion FR-S and Subaru BRZ are excellent sporty car values.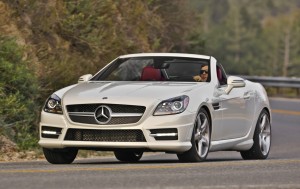 2015 Mercedes-Benz SLK – A firm ride that's refined is one of the highlights of the 2015 Mercedes-Benz SLK, as is the retractable glass/metal top that allows the car to serve as a coupe or open-top roadster. CR testers recommend choosing the more powerful V6 and V8 engines that come with a seven-speed automatic transmission over the turbocharged four-cylinder and its six-speed manual. Crisp handling and a well-finished cabin, although narrow, are other notes of interest.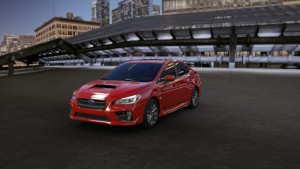 2015 Subaru WRX – Last, but certainly not least, is the redesigned 2015 Subaru WRX, which is only available as a sedan. We'll take it for a number of reasons: abundant power, nimble handling, all-wheel drive, and choice of six-speed manual or CVT automatic with three drive modes. It's also one of the few four-door performance cars available. The WRX is another reasonably priced sporty car, with starting prices ranging from $26,295 to $38,495.
Search used cars for sale and find the best deals near you at iSeeCars.com.
To get a FREE iSeeCars VIN Report for a car, click here.