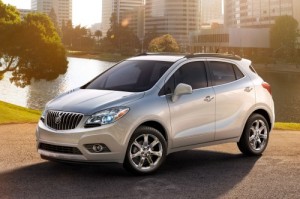 Getting out on the open road with family in tow may entail driving a larger vehicle than a sedan. What better choice than one of the many SUVs currently available in the used market? For this piece, we've selected what we consider to be the 10 best used American SUVs with a price point under $30,000.
Note that for purposes of this list, we're looking exclusively at SUVs built by Ford, Chevrolet, Buick, GMC, Jeep and Dodge.
2013 Buick Encore – Introduced in 2013, the Buick Encore is a compact luxury crossover SUV that's quiet, comfortable, feature-laden, easy to drive and easy on the budget. Better yet, the prices in the used market range from around $20,288 for the base model to around $24,987 for top-of-the-line Premium.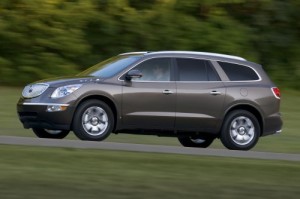 2008-2011 Buick Enclave – Introduced for the 2008 model year, the Buick Enclave is a full-size, three-row, eight-passenger crossover SUV that features an upscale interior, powerful V6 engine, plenty of room for passengers and cargo. It's also quiet and fun to drive on family outings. Look for pricing ranging from around $12,987 (2008) to the vicinity of $24,950 (2011). You might be able to find a 2012 Enclave for just over $25,000 – if you are a savvy negotiator.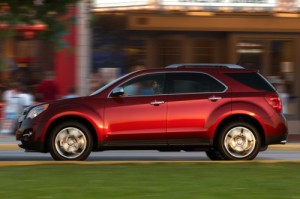 2010-2013 Chevrolet Equinox, GMC Terrain – Although they are distinctly separate compact crossover SUVs from General Motors, we're including them both here.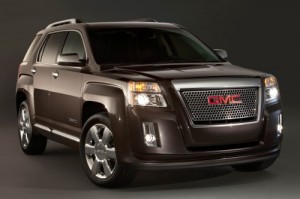 Consider the GMC Terrain the more upscale version of this appealing family people-mover. Both offer superior on-road driving comfort and high safety scores. In the Chevy Equinox, even the base models offer a sliding and reclining back seat. Look for Chevy Equinox priced from $10,888 (2010 Equinox LT) to $24,994 (2013 Equinox LTZ). Look for GMC Terrain from $11,950 (2010 Terrain SLE-1) to $29,891 (2013 Terrain Denali).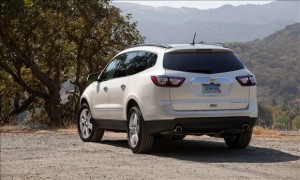 2009-2013 Chevrolet Traverse – Chevrolet's version of the Buick Encore is the Traverse. At the more affordable end of the three GM divisions offering a full-size crossover SUV, the Traverse is known for being family-friendly. While the eight-passenger Traverse may not be the quickest SUV on the roads, it does offer excellent roominess and ride quality – traits highly sought-after by families. Pricing ranges from a low of $9,995 for a 2009 LS to $25,051 (and higher) for a 2013 LS. For LT and LTZ trims from all years, expect to pay incrementally higher than base LS models.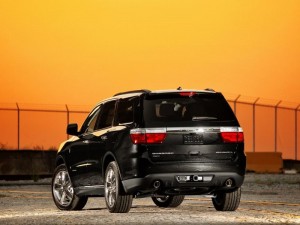 2011-2013 Dodge Durango – A full-size crossover SUV that seats seven, the 2011-2013 Dodge Durango offers consumers just the right amount of space and utility to meet most family's needs. Confident handling, composed ride, excellent performance from V6 or available V8 engines, all-wheel drive and four-wheel drive availability and upscale interior, lots of standard and available features are compelling selling points. Pricing ranges from $19,500 for a 2011 Durango Express to $29,595 for a 2013 Durango R/T (and higher).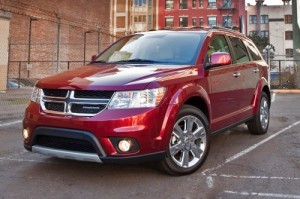 2011-2013 Dodge Journey – Introduced for the 2009 model year, it wasn't until the 2011 model year and later that the Dodge Journey crossover SUV really came into its own. A completely redesigned interior, more powerful and refined V6 engine, and improvements in ride quality were the highlights. Flexible seating and an abundance of available luxury and convenience items in upper trims are other selling points. Journey pricing in the used SUV market ranges from $11,855 (2011 Journey Express) to the vicinity of $25,771 for a 2013 Journey Crew.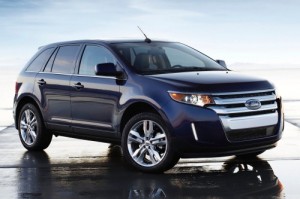 2011-2013 Ford Edge – The midsize, five-passenger Ford Edge (it lacks a third-row seat, but the second row is exceptionally roomy) is available in four trims: SE, SEL, Limited and Sport. Highlights include SUV functionality, appealing styling, high-quality interior, competent handling, quiet ride and generous standard safety features. Pricing ranges from $16,892 for a 2011 Ford Edge SE to $29,985 for a 2013 Ford Edge Sport.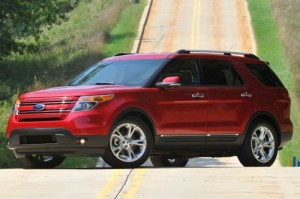 2011-2013 Ford Explorer – Versatility, comfort, affordability, and much more style than a station wagon or minivan, the Ford Explorer can carry up to seven passengers in a high-quality cabin. The Explorer gets good fuel economy and has many standard and available options. Pricing ranges from around $19,500 for a 2011 Explorer XLT to $29,990 for a 2013 Explorer XLT. In some years, base and Limited may come under the $30K price target.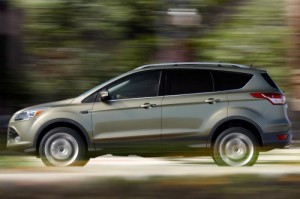 2013 Ford Escape – One of America's best-selling crossover SUVs ever since it was introduced, the compact Ford Escape combines traditional SUV styling with the size, practicality and driving characteristics of a midsize car and off-road ability (with all-wheel drive). Towing is also good. The Ford Escape was totally redesigned in 2013. Look for the 2013 Ford Escape with prices ranging from $17,996 (SE) to around $24,988 (Titanium)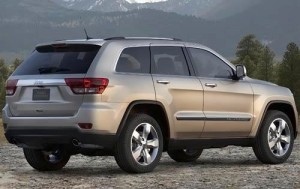 2011-2013 Jeep Grand Cherokee – Many auto critics consider the Jeep Grand Cherokee one of the most appealing five-passenger midsize SUVs on the market, and for good reason. It's affordable, roomy, and stylish and offers significant off-road and towing capabilities. Check out Jeep Grand Cherokees ranging from $16,988 (2011 Grand Cherokee Laredo) to $24,995 and higher for a 2013 Grand Cherokee Laredo. Limited and Overland trims will go for much more.
Search used cars for sale and find the best deals near you at iSeeCars.com.
To get a FREE iSeeCars VIN Report for a car, click here.