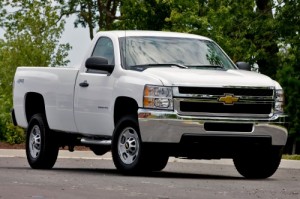 What could be more American than a domestic truck hauling a trailer, boat, ski-doos, snowmobiles or construction-ready materials for personal or commercial projects? Farm trucks, trucks used for outdoor recreation and trucks just because we like them, when it comes to a ubiquitous fixture on America's roads and by-ways, the all-American truck just can't be beat.
New American trucks, however, tend to be fairly expensive – especially when they're outfitted with all the bells and whistles. With this in mind, we took a look at reliable, dependable, safe, feature-loaded or bare-bones American trucks and came up with this list of the 10 best used American trucks under $25,000.
2011-2013 Chevrolet Silverado 1500 – A completely redesigned Chevrolet Silverado 1500 full-size pickup debuted for the 2014 model year, making the 2011-2013 model year Silverados a bargain-hunter's dream. Get more truck for less money, if the latest design, tech and features aren't must-haves. Three cab styles and trim levels ranging from no-nonsense Work Truck to plush LTZ were offered, with nearly limitless configurations possible. Silverado calling cards were serviceable performance, comfortable cabin, refined and quiet ride, and excellent tow ratings when properly equipped. Pricing ranges from around $16,900 for a 2011 Work Truck to $21,200 for a 2013 model. Other Silverados tend to range much higher, although some deals can be found, such as $24,500 for a 2012 Silverado LT.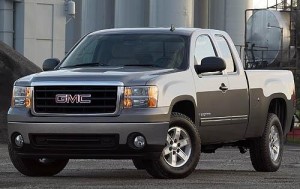 2011 GMC Sierra 1500 – From a modestly-more elegant work truck to a luxurious family vehicle, the GMC Sierra 1500 has served American truck buyers well. Three body styles and trims ranging from Work Truck to top-of-the-line Denali, a range of efficient and powerful engines, a refined and quiet ride, comfortable seats and a cabin that's sensible are strong points. Dated design may put off some potential buyers looking for the latest – see the all-new 2015 GMC Sierra 1500 for that, but expect to pay significantly more. For the 2011-2012 Sierra 1500s, some good prices ranges from $16,988 to $24,999 for a 2011 Sierra 1500 SLE to  $25,000 (and much higher) for a 2012 Sierra 1500 SLE.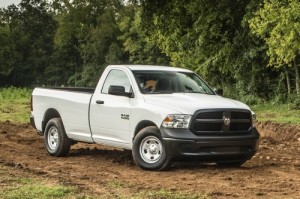 2011-2013 Ram 1500 – Highlights include a comfortable, refined ride, innovative storage compartments, spacious, solidly-built and well-appointed interiors, and a maximum towing capacity of 10,450 pounds. The 2011 through 2013 Ram 1500 offers consumers yet another excellent choice of American trucks under $25,000. Be advised, though, that this price target mostly includes regular cab and lower trim levels. Some rare exceptions can be found among other configurations and trims. A 2011 Ram 1500 ST may go for $16,998, while a Laramie can be found for $24,976. A 2012 Ram 1500 R/T Sport may fetch $22,566 and a Tradesman $17,874. Shop around.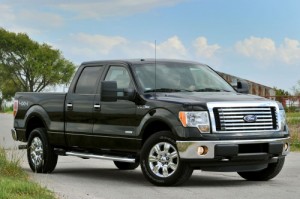 2011-2013 Ford F-150 – The jack of all trades and master of most, the Ford F-150 has performed admirably for all types of consumers for more than 60 years. Buyers looking for a full-size American truck for under $25,000 would do well to consider 2011 through 2013 F-150 models. Well-appointed, versatile, and able to haul or tow just about anything, the Ford F-150 is the most popular truck in America. As for prices, here are a few samples: $17,723 for a 2011 F-150 SuperCab, $22,507 for a 2012 F-150 SuperCrew, and $19,595 for a 2013 F-150 Regular Cab. Of course, prices can be much higher, depending on year, model, trim, options and other considerations, such as mileage and condition.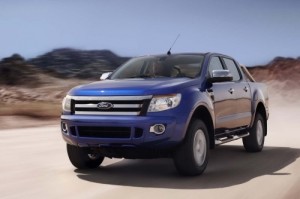 2011 Ford Ranger – This compact truck survived for three decades before biting the dust. Chances are, however, that you'll be able to find some really great deals on existing 2011 Ford Ranger trucks (the last model year built). With a number of configurations and trims, there's surely something to like. Be aware, however, that the Ranger pales in comparison to other competitive makes, American and foreign. Pricing ranges from about $9,990 for a Ranger XL to $19,995 for Ranger Sport.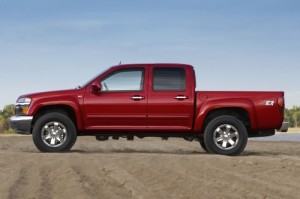 2011-2012 Chevrolet Colorado – Produced as a single generation from 2004 through 2012, before being completely redesigned and coming out this fall as a 2015 model, the Chevrolet Colorado compact pickup served as an efficient small truck for budget-conscious buyers. Available in standard cab, extended cab and crew cab models, the Chevy Colorado offered powerful V8 engine performance but lackluster interior design, fit and finish, lower tow ratings than competitors – but it was affordable. Used pricing ranges from around $10,971 for a 2011 Work Truck to $25,000 for a 2012 LT crew cab.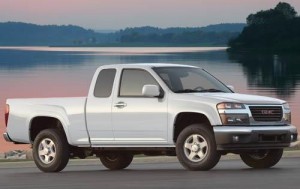 2011-2012 GMC Canyon – With its handsome, square-jaw GMC front design, the 2011-2012 GMC Canyon, like its corporate counterpart Chevy Colorado, offered consumers an alternative to a full-size truck at much less cost. The GMC Canyon, like the Chevy Colorado, was discontinued after the 2012 model year and will be re-introduced as an all-new design this fall as a 2015 model. Besides affordability, other Canyon attributes include available V8 power and impressive crash test scores. Build quality and interior features are average. Look for used 2011-2012 GMC Canyon compact trucks ranging from $14,500 for a 2011 Canyon Work Truck to around $24,800 for a 2012 SLE-1.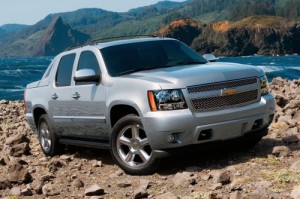 2009-2011 Chevrolet Avalanche – Sleek styling, precise driving feel, and numerous available technology and luxury features helped distinguish the Chevrolet Avalanche, a utility vehicle blending the comfort and capacity of an SUV with a long-bed pickup's cargo capacity. The Avalanche was discontinued after the 2012 model year. Available in LS, LT and LTZ models, buyers looking for used models may be able to find LS models from $18,720-$20,888 (and higher). Avalanche LTZ from 2009 can be found from $18,580 to $24,977 (and higher).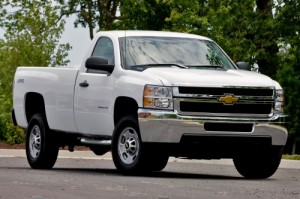 2011-2013 Chevrolet Silverado 2500HD – For the really tough jobs, you need a workhorse full-size pickup. Long-known for its towing and hauling capabilities, the Chevrolet Silverado 2500HD trucks, although not spectacular inside, provided grunt and efficiency in equal measure. Pricing examples include $22,493 for a 2011 Silverado 2500HD Extended Cab, $23,953 for the Crew Cab, $22,091 for a 2012 Regular Cab, and $24,433 for a 2013 Regular Cab – and higher, of course.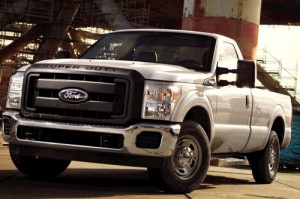 2010-2012 Ford F-250 Super Duty – Massive towing and hauling capabilities are the best-known traits of the Ford F-250 Super Duty full-size trucks. Whatever you need to tow or haul, the F-250 is up to the task. The F-250 is also easy to drive and easy to live with, compelling attributes in a heavy-duty truck. Pricing tends to be high for these popular trucks, so look for 2010 Regular Cabs from $17,391, Crew Cabs from $20,861, 2011 SuperCabs from $23,250 and CrewCabs from $24,212. A 2013 Regular Cab may fetch from $24,266.
Search used cars for sale and find the best deals near you at iSeeCars.com.
To get a FREE iSeeCars VIN Report for a car, click here.