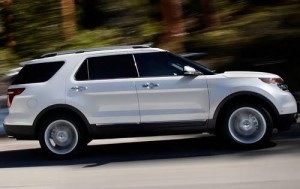 Hoping to cash in on the annual fall color display? Family outings to view autumn's awesome foliage on roads and byways are a whole lot easier for everyone in the vehicle – if you have the right kind of car for best viewing.
Won't any car with big windows do? Well, yes and no. Some cars are just better suited to looking out the windows, while others have features such as sunroofs or moonroofs (or dual systems allowing even more passengers to see the spectacular sights).
Here we take a look at 10 of the cars (and their equipment, which may very well be optional) that we consider best for leaf peeping. See what you think, then check out this state-by-state guide to the best fall color.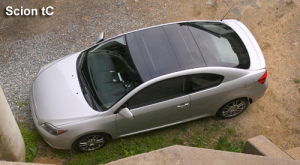 2010-11 Scion tC – The popular small car from Scion, the 2010-11 Scion tC, includes a panoramic sunroof as standard equipment. This can make the small car seem much larger and also gives occupants lots of room to view colorful foliage overhead. Pricing ranges from $9,590 to $16,995.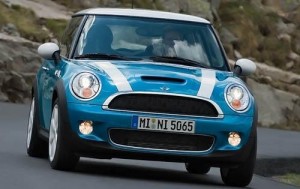 2010 Mini Cooper S – While a panoramic sunroof doesn't come as standard equipment on the 2010 Mini Cooper S, it was an available $1,000 option. Chances are you can find a good used Mini Cooper S with this panoramic sunroof and then take advantage of some great fall color displays on the open road. Check out prices ranging from $14,990 to $19,000.
2010 Hyundai Tucson Limited – Included as part of the Premium Package, the 2010 Hyundai Tucson Limited sports a panoramic sunroof. Check out used listings carefully to see if the vehicle you're looking for has this popular leaf peeping feature. Pricing ranges from $17,492 to $19,000.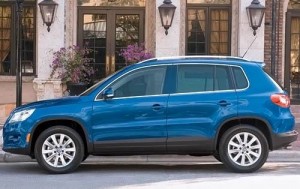 2010 Volkswagen Tiguan – From the German automaker Volkswagen comes another excellent vehicle from which to check out autumn foliage – if it has the roof option. Nothing like a panoramic sunroof to really whet your color tour appetite. Pricing ranges from around $12,900 to $18,950.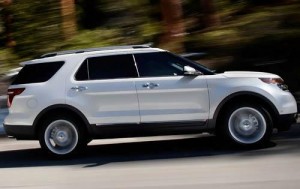 2011 Ford Explorer – One of the most sought-after options in the 2011 and later Ford Explorer crossover SUVs is the dual-panel sunroof. There's nothing like having an extra expanse of roof glass to be able to enjoy all of nature's natural wonders this fall. Pricing ranges from about $19,000 to $28,000.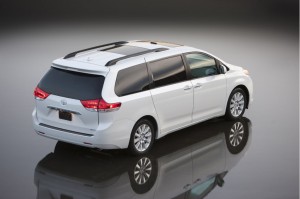 2011 Toyota Sienna – On the top-of-the-line Limited trim of the 2011 Toyota Sienna seven-passenger minivan, a dual-panel moonroof (or sunroof, if you prefer) is standard equipment. The front moonroof tilts open, sliding over the roof, while the rear moonroof easily slides into the ceiling – all for easier leaf viewing on the road. Check out prices ranging from $26,400 to $28,000.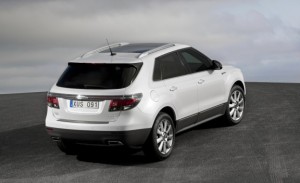 2011 Saab 9-4X – Consumers undeterred by Saab's bankruptcy woes but enthusiastic about a great deal may well choose to look at the 2011 Saab 9-4X with its optional panorama moonroof. With twin glass panels, the moonroof can both tilt and retract and the electrically controlled sliding interior shade protects all occupants from strong sunlight. Pricing ranges from $18,500 to around $32,900.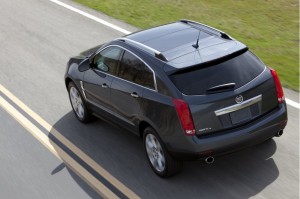 2011 Cadillac SRX – Families and consumers looking for a five-passenger compact luxury crossover with a standard UltraView sunroof (on all but base model) may be wise to check out the 2011 Cadillac SRX. The UltraView gives a wide expanse from which to photograph and enjoy passing trees as the sunroof makes up 70 percent of the crossover's roof. The sunroof also extends to give passengers in the second row that great open-air feeling. Look for prices ranging from $21,900 to $26,900.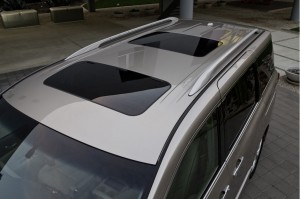 2011 Nissan Quest – Another used minivan on the list of good leaf-peeping vehicles is the 2011 Nissan Quest. In the Quest SL and LE upper-level trims, a dual-glass moonroof is a popular option. Pricing ranges from $17,900 to the vicinity of $23,900.
Search used cars for sale and find the best deals near you at iSeeCars.com.
To get a FREE iSeeCars VIN Report for a car, click here.