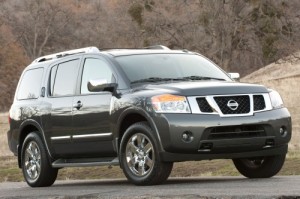 Japanese automaker Nissan has been making great strides in recent years, coming out with a number of stylish, fuel-efficient and well-built vehicles that have captured consumer attention. Still, the price of brand-new Nissan cars, trucks, crossovers and SUVs may be out of reach for some buyers, so here's where looking at a well-maintained used Nissan may be well worth the time and effort.
Here are 10 best used Nissan models from which to choose, a little something for every buyer.
2011-2013 Nissan Armada – A very spacious full-size SUV that seats eight passengers and can tow a trailer or boat with ease, the 2011-2013 Nissan Armada also has other family-friendly features that attract used car buyers. These include a classy interior, intuitive controls, ample head and legroom in the first two rows, although the third row, with its short seat cushions, is more suited to children, and plenty of storage space with numerous nooks and bins. Acceleration is brisk, but the Armada's hefty weight reveals itself during cornering and braking. Check out pricing ranging from $21,688 to $45,988.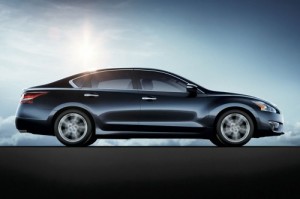 2013 Nissan Altima – The fifth-generation Nissan Altima midsize sedan debuted for the 2013 model year. The latest iteration benefitted from extensive styling updates inside and out, with a marked focus on a more upscale look and feel. Updated steering and suspension systems help the Altima retain its reputation as a first-class family sedan. Fuel economy is also improved in both four- and V6-cylinder engines. Look for pricing that ranges from $15,900 to $26,995.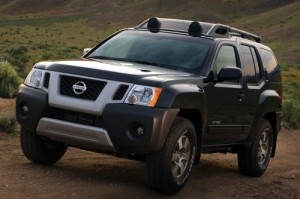 2011-2013 Nissan Xterra – If off-roading is at all on your radar or the idea of being able to go where no man has gone before (figuratively speaking), the 2011-2013 Nissan Xterra midsize SUV may be just your right used Nissan vehicle choice. Of course, on-road manners will suffer a bit, as the Xterra is really designed for off-road use. Still, it's not like you'll be unable to live with the SUV in daily use. Available in three trims, X, S, and Pro-4X, check out 2011-2013 Nissan Xterra models ranging in price from $15,400 to $33,995.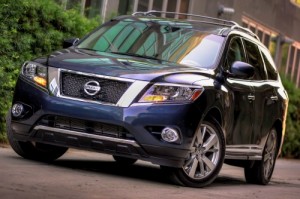 2013 Nissan Pathfinder – Completely redesigned for 2013, the Nissan Pathfinder three-row, seven-passenger crossover SUV excels as a family hauler that is pleasant enough to drive (for a large crossover), has a well-built cabin with quality materials, a sliding and reclining second-row seat to accommodate passengers and cargo, and a third row with sufficient headroom for 6-foot passengers. Earlier Pathfinders were more truck-based, but as a car-based crossover, the 2013 Pathfinder should be sufficient for most family needs. There's even a hybrid to choose from. Pricing ranges from $22,984 to $31,988.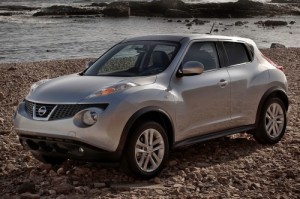 2011-2013 Nissan Juke – Pundits had a field day with the name when the Nissan Juke debuted in 2011, but the cross between a hatchback and a small crossover is no joke when it comes to unique style and versatility, albeit in a small package. A Nismo model arrived for the 2013 model year. Highlights include brisk performance and sharp handling, as well as a tall profile and available all-wheel drive. Check out used prices from $14,995 to $24,999.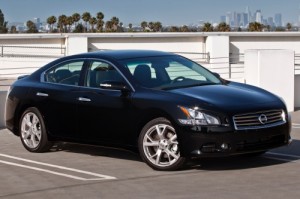 2011-2013 Nissan Maxima – Initially conceived as a bridge between family sedans and European sport sedans, the Nissan Maxima fought to compete against other excellent midsize sedan offerings from a number of automakers. Still, the current-generation 2011-2013 Nissan Maxima makes a compelling choice for families looking for a sedan that provides both luxury and performance – at more reasonable prices. Speaking of prices, in the used market, these Maxima models go for prices ranging from $19,995 to $32,995.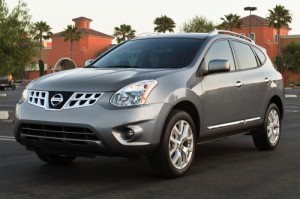 2011-2013 Nissan Rogue – Although Nissan completely redesigned the compact Rogue crossover for the 2014 model year, buyers looking for a good value may find it in Rogue models from the 2011 through 2013 model years. Available in front- and all-wheel drive versions, the Rogue offers a smooth and comfortable ride, fairly quick acceleration for a four-cylinder crossover, and handling that's considered sportier than the newest iteration, according to some reviewers. Rear visibility is tight in first-generation Rogues, however, and it's a bit short on space for anyone needing to fit child seats or accommodate a large dog. Pricing ranges from $13,996 to $23,995.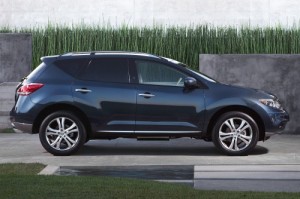 2011-2013 Nissan Murano – Families shopping for an affordable midsize crossover should definitely consider the 2011-2013 Nissan Murano. Highlights include its carlike ride, distinctive styling, and comfortable interior and strong V6 engine. Negatives include middle-range cargo capacity and poor rearward visibility; although optional lane-departure warning, blind-spot detection and rear cross-path detection systems offered in 2013 mitigate this. Pricing ranges from $16,985 to $32,999.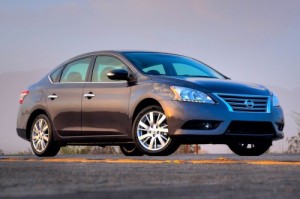 2013 Nissan Sentra – Redesigned for the 2013 model year, the compact Nissan Sentra offers consumers more space than the previous model, along with a high-quality interior and good fuel economy. Reviewers liken the Sentra to a more refined version of the popular compact car. While the engine has less power than previously, it is more fuel-efficient, an in-demand consumer attribute. Prices range from $13,480 to $20,171.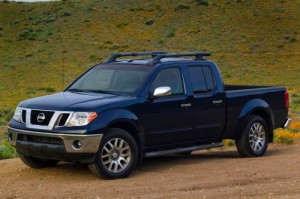 2011-2013 Nissan Frontier – For those who want or need a truck but don't require a full-size model, the 2011-2013 Nissan Frontier may just fit the bill. Offered in extended cab (King cab) and crew cab styles, the Nissan Frontier is actually more of a midsize than a compact truck. Check out used prices from $15,979 to $31,995.
Search used cars for sale and find the best deals near you at iSeeCars.com.
To get a FREE iSeeCars VIN Report for a car, click here.