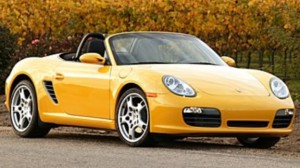 Ah, summer. Time to get out on the open road and let your troubles slip away. Whether you hanker to travel solo or with just one special person in tow or plan on bring along the family, here are a few excellent choices for you to consider. While there are certainly many cars and other vehicles appropriate to summertime use, we've come up with these 10 best used summer vehicles. See if you agree.
2005 Porsche Boxster – Redesigned for the 2005 model year, the 2005 Porsche Boxster is all about styling and performance – and open-air exhilarating driving. Under the Boxster's hood is a 240-horsepower 2.7-liter horizontally-opposed six-cylinder engine with a five-speed automatic. Boxster S, meanwhile, is powered by a 280-horsepower 3.2-liter engine with a six-speed manual. A five-speed Tiptronic S automatic transmission is optional on Boxster or BoxsterS. Pricing ranges from around $14,239 to $19,648.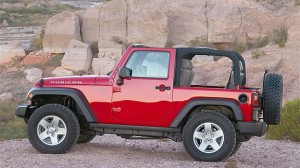 2007 Jeep Wrangler – Go anywhere, literally. Well, maybe not underwater, but through it and over rocks, sand, gravel, mud and whatever terrain comes your way. The all-new-for 2007 Jeep Wrangler is a consummate summertime vehicle for family fun. Power comes from a 202-horsepower 3.8-liter V6 engine. Wrangler is available in two- and four-wheel drive and in three trims: Wrangler X, Sahara and Rubicon. Hardtop and soft-top systems make open-air driving much more enjoyable. Pricing ranges from around $14,088 to $20,876.
2004 Nissan 350Z Roadster – Added for 2004, the Nissan 350Z Roadster feature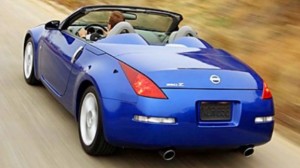 s a power-operated soft top, glass rear window, and lightweight tonneau cover. The neat thing about the soft top is that it's designed for quick 20-second operation from closed to open and stowed. When the sun's out and you want to let it all hang out, there's no stopping you here. Check out pricing on the 2004 Nissan 350X Roadster ranging from $8,755 to the vicinity of $11,704.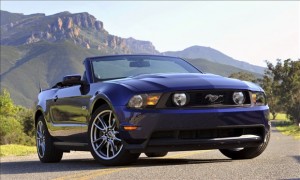 2011 Ford Mustang GT Convertible – Retro styling and powerful 412-horsepower 5.0-liter DOHC V8 engine with twin independent variable camshaft timing (Ti-VCT) mark the 2011 Ford Mustang GT Convertible. When equipped with a six-speed manual transmission, this setup achieves an EPA-estimated 17 mpg city/26 mpg highway fuel economy. What'll it set you back? In the used market, check out prices ranging from $15,692 to a little over $24,000.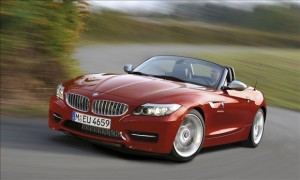 2011 BMW Z4 sDrive 35is – BMW added a new high-performance model to the Z4 lineup for the 2011 model year, the BMW Z4 sDrive 35is. Power comes from a 335-horsepower twin-turbocharged 3.0-liter inline six-cylinder engine matched with a seven-speed double-clutch transmission. Pricing ranges from $30,858 to $37,455.
2007 Chevrolet Corvette Convertible – Minor upgrades appeared for Corvette this year, including steering-wheel-mounted audio controls with Bose premium audio systems. A power top is included with convertible 3LT package. Pricing for the 2007 Chevrolet Corvette ranges from around $21,241 to about $33,623.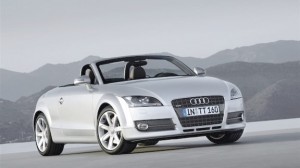 2008 Audi TT Roadster – After a one-year hiatus, the 2008 Audi TT is an all-new design that's longer and wider (five inches and three inches, respectively) than the first-generation TT. The Roadster is powered by a 200-horsepower turbocharged 2.0-liter FSI engine paired with a six-speed S tronic double-clutch automatic transmission or a 250-horsepower 3.2-liter V6 engine with quattro all-wheel drive and six-speed manual or optional S tronic. In the used market, pricing for the 2008 Audi TT Roadster ranges from the area of $16,174 to around $23,062.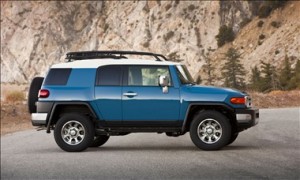 2011 Toyota FJ Cruiser – True to its name, the 2011 Toyota FJ Cruiser can take you pretty much anywhere you want to go. Powered by a 260-horespower 4.0-liter V6 engine, the five-passenger FJ Cruiser features an electronic locking rear differential as standard with manual transmission and optional with the automatic. Pricing ranges from $25,799 to around $26,300.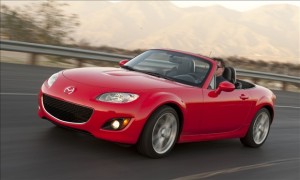 2011 Mazda MX-5 Miata – After updating received in 2009 and 2010, the Mazda MX-5 Miata was unchanged for the 2011 model year. No matter, when something's just right, it doesn't need tweaking. Mazda is a pure fun-to-drive roadster, no mistake about it. Not much cargo space, either, about 5.3 cubic feet. You don't buy the MX-5 Miata to haul much more than an overnight bag. Pricing is about $14,427 to around $17,970.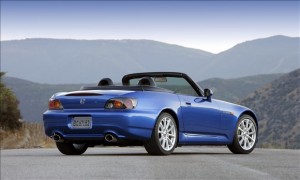 2005 Honda S2000 – For a sweet ride that won't break the bank this summer, how about the 2005 Honda S2000. This convertible is powered by a 240-horsepower 2.0-liter four-cylinder engine matched with a six-speed manual transmission. The car also features a limited-slip rear differential. Pricing is reasonable, in the $14,415 to $14,785 range.
Search used cars for sale and find the best deals near you at iSeeCars.com.
To get a FREE iSeeCars VIN Report for a car, click here.