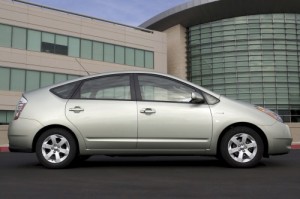 Toyota scored some major points in the Consumer Reports best used cars list, nabbing at least one in every category in the list released this spring. For those used car shoppers intent on a Toyota, or those who may be swayed by the high marks from the prestigious publication, here we list 10 of the best used Toyota models for your consideration.
2004-2007 Toyota Prius – The high-fuel economy Toyota Prius has to garner interest from anyone looking for frugal transportation – and who wants to feel a little greener about their wheels. At 44 mpg overall, plus plenty of room inside for five passengers, a pleasant ride and top-level reliability, the 2004-2007 Toyota Prius deserves a good look. Pricing ranges from around $4,295 for a 2004 Prius base model to $13,900 for a 2007 Prius Touring.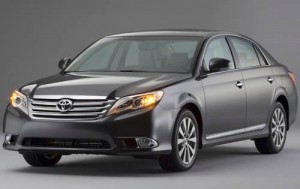 2011 Toyota Avalon – Want a refined, well-built full-size sedan that won't break your budget? Check out the 2011 Toyota Avalon. Highlights include a limo-like ride, quiet interior, lots of legroom, powerful and efficient V6 engine, lots of available amenities and strong crash test scores. Pricing should be in the range of $17,999 to $22,500.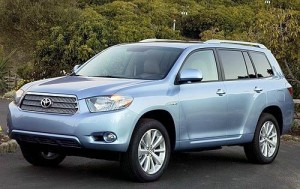 2008-2009 Toyota Highlander Hybrid – A three-row midsize SUV that delivers a fuel-friendly 24 mpg overall, the 2008-2009 Toyota Highlander Hybrid may just be the transportation choice to meet your family's needs. Excellent cabin design, roomy space for seven passengers and versatile second-row utility are strong selling points. As is the price, ranging from $14,995 to $28,000.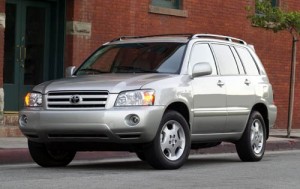 2004 Toyota Highlander V6 – The handling is considered "secure," but not sporty, but the 2004 Toyota Highlander equipped with V6 engine offers good power, a comfortable interior that's nicely finished, and the space of a midsize SUV so perfect for many families. Pricing ranges from $7,500 to around $12,525.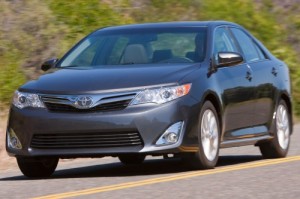 2011-2012 Toyota Camry – Impressive fuel economy in the four- and six-cylinder engines, at 26 and 27 mpg, respectively, roomy cabin, pleasing ride and excellent reliability – these are the strong points of the 2011-2012 Toyota Camry midsize sedan. User-friendly high-tech electronics and strong safety scores are other selling points. Check out pricing ranging from $11,990 to around $22,775.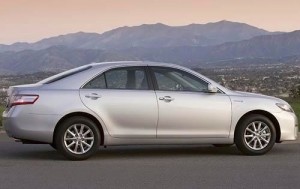 2010-2011 Toyota Camry Hybrid – What's quicker than a regular four-cylinder Camry and also has a roomy interior, comfortable ride, strong crash test scores and low emissions? Why, it's the 2010-2011 Toyota Camry Hybrid. Fuel economy is 34 mpg overall and 41 mpg on the highway. Pricing is a bit more than the gasoline Camry, ranging from around $12,771 to about $20,500.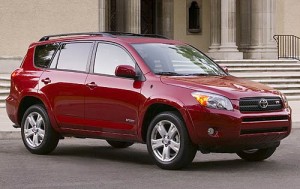 2006, 2008 Toyota RAV4 – For a small SUV with a child-friendly third-row seat that's also comfortable, easy to drive and spacious, you need look no further than the 2006 or 2008 Toyota RAV4. Look for pricing that ranges from $6,988 to $17,991.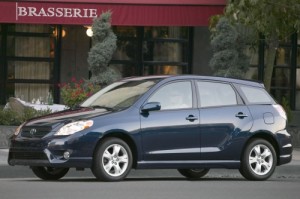 2005-2007 Toyota Matrix – Don't let the fact that this Toyota model is distantly related to the now-discontinued Pontiac Vibe stand in the way of considering the Matrix for your transportation needs. The Matrix is versatile, although buyers would be wise to look for one with the optional electronic stability control (ESC).  Used prices range from $4,998 to $12,500.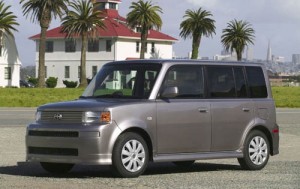 2005-2006 Scion xB – Part of the Toyota family, just with the name of Scion, this fuel-frugal, spacious model, the 2005-2006 Scion xB features compact dimensions and easy access, making it perfect for city driving. The Scion xB small wagon also has standard ESC, a good safety feature. Check out prices ranging from $4,996 to $11,781.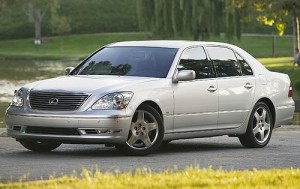 2006 Lexus LS – Throwing another curve ball, here's another entry from Toyota's upscale division Lexus, the 2006 Lexus LS. Top-notch reliability, supremely posh ride and excellent interior are high points. Pricing ranges from around $12,991 to $20,800.
Search used cars for sale and find the best deals near you at iSeeCars.com.
To get a FREE iSeeCars VIN Report for a car, click here.