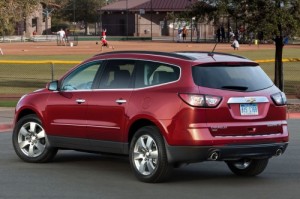 If you're a parent of one or more kids, you're likely involved in transporting them, their friends and their gear to various school, after-school and recreational events. In short, you're part of the carpool system, like it or not.
As you probably already know, what may suffice for your own family alone may not be appropriate for shuttling numerous children around. For that you need a vehicle that has three rows, ideally, and can haul up to seven or eight passengers. It's also good to have third-row seats that are easy to get in and out of, multiple cupholders, rear-seat entertainment systems, rearview camera displays and blind-spot monitoring systems. Some of these are standard, while many are nice-to-have optional features.
Looking at the used vehicle market, we've come up with the following 10 best used vehicles for carpooling. Any one of them could be just right for your kid-carrying needs.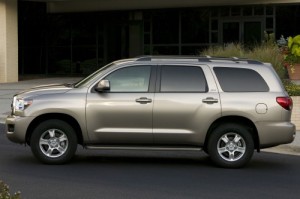 2011-2013 Toyota Sequoia – Depending on configuration, the 2011-2013 Toyota Sequoia full-size SUV can seat seven or eight passengers. Based on the Tundra pickup, the Sequoia can do double duty towing a boat or trailer as well as transport numerous family members and friends. New for 2013 is an optional Blu-ray rear-seat entertainment system. Other pluses include its massive interior, gracefulness (for its size), and quick acceleration. Some trims can get pricey, however. In the used market, look for prices ranging from $23,988 to $63,752.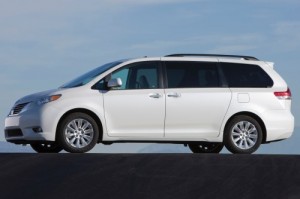 2011-2013 Toyota Sienna – Seating seven or eight passengers in three comfortable rows, the 2011-2013 Toyota Sienna minivans consistently ranks among the top people-haulers and carpool vehicles. It's easy to see why. The Sienna's interior is versatile, the cabin is quiet, acceleration is good and the ride is comfortable. Used prices range from $18,995 to around $32,777.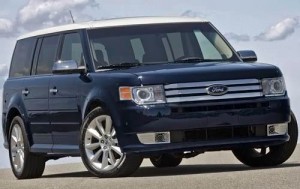 2011-2013 Ford Flex – Among the seven-passenger crossovers, the 2011-2013 Ford Flex stands out as undeniably unique. Some call it a cool carpool vehicle. Highlights include roomy cabin, excellent build quality, comfortable ride and pleasing driving dynamics (translation: it rides and handles well). You can even get second-row captain's chairs, but that decreases passenger capacity to six. All sorts of options are available to deck out the Flex to suit your family's carpooling needs. Look for prices ranging from $18,995 to $49,895.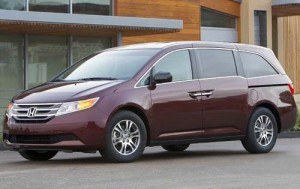 2011-2013 Honda Odyssey – Its most recent redesign was for the 2011 model year, making the 2011-2013 Honda Odyssey eight-passenger minivans a fine choice for those in search of a carpool vehicle. In fact, consumers have considered the Odyssey the go-to choice for a minivan for years. Reasons why include a spacious cabin, innovative third row seat that folds into the floor, plus family-friendly features, good driving dynamics and an overall high reliability track record. Check out prices ranging from around $19,988 to $39,000.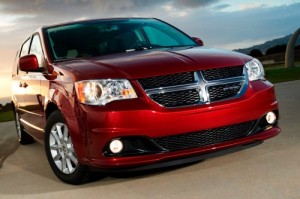 2011-2013 Dodge Grand Caravan – With its automatic opening and closing doors, captain's chairs, stow-n-go seating and plenty of storage, the seven-passenger Dodge Grand Caravan is another minivan that can serve as an excellent choice for a carpool vehicle. Check out used prices ranging from $9,995 to $24,999.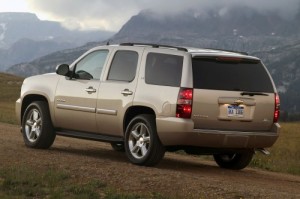 2011-2013 Chevrolet Tahoe – A traditional, full-size SUV, the 2011-2013 Chevrolet Tahoe can transport up to nine passengers, haul cargo and tow a boat or trailer, plus go off-road with ease – for ferrying family members and friends to various leisure and fun destinations. A capable performer, the Tahoe is also distinguished by its classy interior. Available in LS, LT and LTZ trims, check out pricing in used models ranging from $29,995 to $49,990. For more upscale carpooling, also look at the GMC Yukon (but be prepared to pay more money.) Note that the Chevy Tahoe is completely redesigned for 2015, so definitely check out prior model years to snag a good carpool vehicle.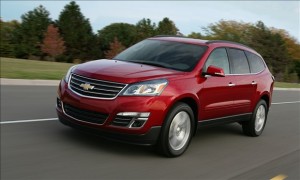 2011-2013 Chevrolet Traverse – Sharing its eight-passenger platform with the GMC Acadia and Buick Enclave, the 2011-2013 Chevrolet Traverse provides style, efficiency, comfort, excellent handling and enough space for hauling carpool candidates and gear with ease. For the latest updates, go for the 2013 models. Pricing ranges from $17,500 to around $38,988.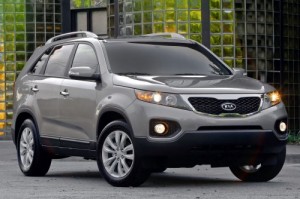 2011-2013 Kia Sorento – Although you may prefer the new styling of the 2014 Kia Sorento, those in the market for a more affordable seven-passenger carpool vehicle may well check out the previous generation 2011 through 2013 models. Known for its practical nature and impressive value, providing a midsize SUV's dimensions for the price of a compact crossover, the Sorento also boasts above-average off-road handling and good towing ability. Used, prices range from around $12,999 (2011 base) to $28,988 (2013 SX).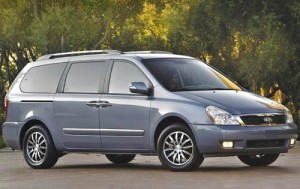 2011-2012 Kia Sedona – Looking for a minivan that's practical, seats seven passengers and comes with the outstanding Kia warranty? Check out the 2011-2012 Kia Sedona. Note that the Sedona was not produced for the 2013 model year and returned in 2014 with a few styling updates. That means 2011 and 2012 models may be a bargain. Prices range from $10,977 to $19,295.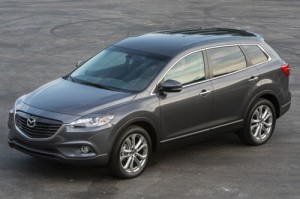 2011-2013 Mazda CX-9 – Spacious interior and cabin that seats seven, fun-to-drive nature, good fuel economy, 101 cubic feet of cargo capacity (with second and third-row seats folded), and numerous options to make the full-size crossover SUV feel more upscale – these are but a few of the attributes that make the 2011-2013 Mazda CX-9 a logical choice for a carpooling vehicle. Available in Sport, Touring and Grand Touring trims, used 2011-2013 Mazda CX-9 prices range from $18,391 to $39,805.
Search used cars for sale and find the best deals near you at iSeeCars.com.
To get a FREE iSeeCars VIN Report for a car, click here.