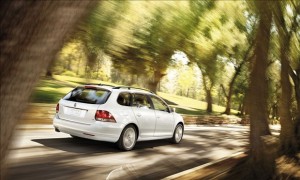 Given that summer is here, the kids are out of school, and vacation-time is fast approaching, going over your getaway checklist may mean shopping for the right-size vehicle for taking the family on a summer road trip.
Granted, who wouldn't want to buzz scenic highways in a gorgeous drop-top? But practically speaking, only couples and singles can really do that. Add a couple of kids and a larger vehicle is pretty much a necessity, not to mention requiring room for take-alongs, pets, and cargo.
Still, we've come up with a few different kinds of vehicles that just may be perfect for that much-deserved getaway. Here are our selections for the 10 best used vehicles for summer road trips.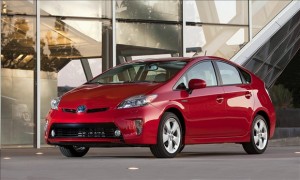 2013 Toyota Prius – With seating for five and 50 mpg fuel economy, the 2013 Toyota Prius proves that good-looking and fuel-efficient plus versatility go hand-in-hand in this environmentally friendly midsize hybrid. Pricing ranges from $17,998 to $25,993.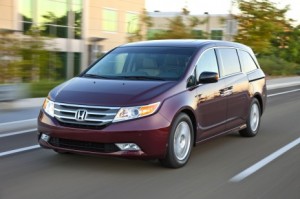 2011-2013 Honda Odyssey – Hauling the whole family with plenty of room for gear and cargo, the 2011-2013 Honda Odyssey could just be the vehicle that most matches your needs. Opt for the Odyssey Touring Elite and get 16.2-inch monitor with split-screen capability for rear-seat entertainment to keep the kids happy. Fuel economy is 28 mpg highway. Check out used prices ranging from $16,999 to around $31,399.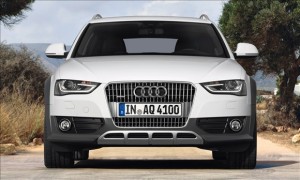 2013 Audi allroad – Planning to bring bikes along for your trip? The 2013 Audi allroad can accommodate two bikes (when you take off the front wheels), or add bike racks and carry more. There's 50.5 cubic feet of cargo capacity as well. Power is plenty in the 258-horsepower 2.0-liter turbodiesel four-cylinder and the allroad features standard quattro all-wheel drive. Pricing here is in the $33,000 to $44,000 range.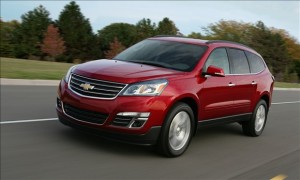 2008-2013 Chevrolet Traverse – A full-size crossover, the 2008-2013 Chevrolet Travers seats up to eight passengers (depending on configuration), offers an amazing 116.3 cubic feet of storage space, numerous standard amenities, and good performance and fuel economy from a 288-horsepower 3.6-liter V6 engine. As for pricing in the used market, check out Traverse models ranging from $11,995 to $28,000.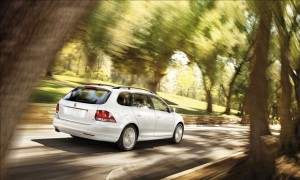 2013 Volkswagen Jetta Sportwagen – Pile in the kids and get out on the open road. With the 2013 Volkswagen Jetta Sportwagen, you won't have to worry too often about gas as the 2.0-liter diesel engine achieves 30 mpg city/42 mpg highway fuel economy. Pricing ranges from around $12,990 to $19,999.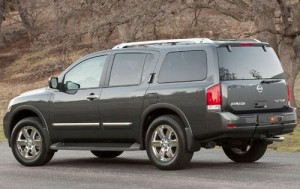 2011 Nissan Armada – Towing a trailer needn't cause you alarm when you select the 2011 Nissan Armada, which can tow up to 9,100 pounds. The Armada also accommodates seven passengers, another huge plus when you've got a big family and need a versatile, roomy summer road trip vehicle. Pricing is in the $19,992 to $32,000 range.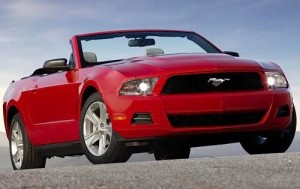 2011-2013 Ford Mustang Convertible – About that open road and a pent-up desire to travel in a convertible, the 2011-2013 Ford Mustang V6 convertible will allow you to do so in style and bring two small kids along as well. Fuel economy is around 31 mpg highway. Check out pricing from $14,980 to the vicinity of $26,994.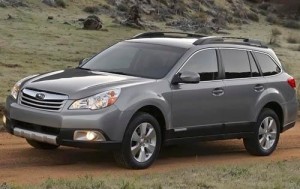 2010-2013 Subaru Outback – Not a true off-roader, the 2010-2013 Subaru Outback nevertheless offers sure-footed travel when you need to get to the cabin off the trailhead or want access to a canoe put-in that's not on paved roads. With standard all-wheel drive and 29 mpg highway, the Outback is a highly versatile vehicle for summer road trips. As for price used, Outbacks for these model years range from around $11,475 to around $25,000.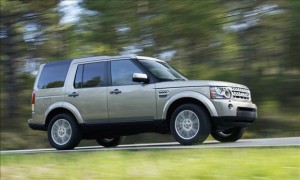 2010-2013 Land Rover LR4 – Four-wheel drive and Terrain Response system give you the security of knowing you can go almost anywhere in the 2010-2013 Land Rover LR4. Not only that, but you'll do so in luxury. Expect to pay a bit more for the LR4, with prices ranging from $32,999 to around $52,770.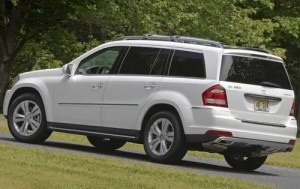 2011-2013 Mercedes-Benz GL350 BlueTEC – Suppose you want to tow a camper? The 2011-2013 Mercedes-Benz GL350 BlueTEC can easily tow up to 7,500 pounds. Powered by a 3.8-liter V6 turbodiesel engine, fuel economy is 18 mpg city/24 mpg highway. Accommodating seven passengers in style and luxury is a big attraction. Pricing, however, may be a little steep, ranging from $38,990 to $76,991.
Search used cars for sale and find the best deals near you at iSeeCars.com.
To get a FREE iSeeCars VIN Report for a car, click here.