If you're in the market for a new car, take heed and save yourself a lot by avoiding these 10 biggest mistakes new car shoppers make.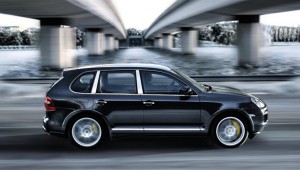 1. Only focusing on the deal – The final negotiated price is important, sure, in figuring out how much you'll pay – but it's not the only factor. You also need to consider taxes, license and registration fees, which may add up to thousands more.
2. Not making a large-enough down payment – It's easy to be enticed by zero-percent financing or low interest rate financing, but how long does it take to get over being "upside down" or buried by your car loan? Avoid this by putting down more, either in cash or a trade-in.
3. Making decisions too quick – Don't get caught up in "new car fever" so that you rush into the deal before putting some serious thought into the matter. If the deal is here today, it'll be here tomorrow. Wait 24 hours to give yourself adequate time to mull over all the particulars. The salesman could even sweeten things up a bit tomorrow.
4. Relaxing your guard – You make the deal with the salesman and then your common sense goes right out the window once you sit down with the finance department reps. Don't allow yourself to agree to a much higher interest rate or costly extended warranties.
5. Zeroing in on the monthly payment – Most consumers buy new cars thinking about the monthly cash outlay. While that's important, you also need to consider the length of your loan or lease and cash you'll receive for your trade-in. Even if you do have a monthly cash limit in mind, whether it's $500 or $1,000, keep mum about it. Amazingly, if you let it slip, the salesman will invariably come up with a make and model that exactly meets your budget.
6. Financing longer than 48 months – Any financing that's longer than 48 months means you'll pay more in interest than you need to. And if the car's wrecked or stolen, or you decide to trade it in early, you may owe more than it's worth.
7. Not negotiating a lease price – Just because you lease doesn't mean you can't negotiate the deal. In fact, too many consumers pay more than they should because they fail to negotiate their lease on a new car.
8. Not knowing what you want – When you step into the dealership, you should already have a firm grasp of the make and model you want. Do your research ahead of time so you're not swayed by glib-talking salesman trying to push certain models – which may be out of your price-range and not meet your needs. Also keep your wits and don't be talked into unnecessary extra-cost options or services.
9. Not shopping around for financing – If you don't comparison shop and secure financing before you go to the dealership, you're likely to just take the dealer financing. Shop rates ahead of time. This gives you leverage and can save you thousands.
10. Talking about a trade-in too early – Any negotiations about a trade-in should be a separate process. Don't include them during your new-car negotiating. Secure the new-car negotiated price first or go on another day – even to another dealer – to find out what they'll give you in a trade. And get it in writing.
Search used cars for sale and find the best deals near you at iSeeCars.com.
To get a FREE iSeeCars VIN Report for a car, click here.