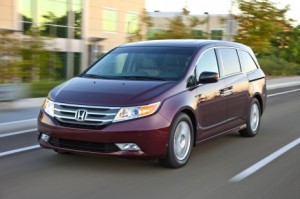 Road trip, road trip! When the kids start clamoring to be out going somewhere fun this holiday weekend, mom and dad can either let out a collective and simultaneous groan or be better prepared for what awaits on the open highway.
Memorial Day weekend officially begins Thursday, May 22 and ends Monday, May 26. Some families and friends, however, tack on a day or so before or after to really extend the good times. By all accounts, get set to spend a lot of time in traffic. According to AAA estimates, some 36.1 million Americans will travel 50 miles or more. More than eight in 10 will journey to their destinations by car.
The long holiday weekend is also the start of the busy summer travel season.
Instead of pulling your hair out of your head, gripping the wheel in frustration and uttering some not-so-choice words when traffic snarls, you miss your exit, the kids have to use the bathroom or a cranky baby just won't fall asleep, here are 10 car trip tips that may save the day this upcoming weekend.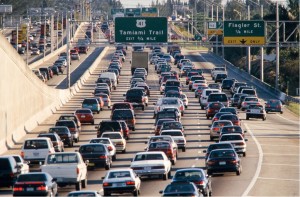 Map out an alternate route.  You know what they always say. "It's better to have choices." This is especially true if your planned route of travel turns out to be one of America's 10 most congested highways, from Google Maps via Mashable. Here's the list of highways to literally steer clear of. Note that five are in California, while three are in Hawaii and two are in New York:
Interstate H-1 E, Kalihi-Palama, Honolulu, Hawaii
Interstate 5 N, San Diego, California
California 2 E, Los Angeles, California
Lunalilo Freeway, Kalihi-Palama, Honolulu, Hawaii
U.S. Highway 202, Hollywood, California
Interstate 278 W, Sunnyside, New York
Interstate 678 N, Briarwood, New York
Lunalilo Freeway, from Liliha to Kapalama, Honolulu, Hawaii
U.S. Highway 101 N, downtown Los Angeles, California
California 2 E, Santa Monica and Glendale, California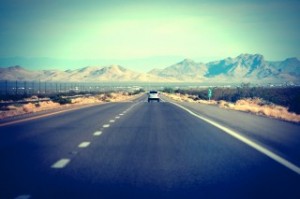 Gas up early in the day. The good news, again from AAA, is that most drivers should expect to pay lower prices this holiday weekend, the result of rising supplies. The national average of $3.63 per gallon that drivers paid last year may be similar or even slightly less. A good rule of thumb is to fuel up early in the day when the car is cool – particularly important if you'll be in hotter climates.
Bring lots of entertainment options for the kids. It's never a calm environment when the kids start to squabble. Plan ahead and bring numerous games, movies, books and other things they can amuse themselves with. Instead of dumping everything in their laps and allowing them to control the show, dole items out sparingly. Boredom easily sets in when the goodies are exhausted, so stow some away to prepare for this eventuality.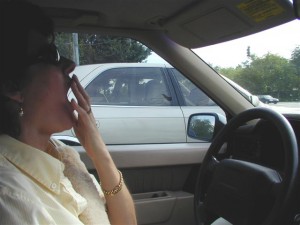 Get lots of rest the night before driving. Trying to stretch it out and spending endless hours on the road is a recipe for trouble. Give yourself a head start by getting a good 8 to 9 hours of sleep the night before setting out on your trip. You'll have a clearer head and maintain your energy longer.
Take frequent breaks or make multiple stops. Sure, it may take a little longer to get where you want to go, but arriving there safe and semi-contented, if not necessarily rested, is a lot better than the alternative. Plan to make several stops along the route, breaking to go to the restroom, grab a bite, refuel, or just to stretch your legs. Maybe pencil in a sightseeing spot for a little fun for the whole family.
Hydrate, but not too much. Being confined in a car for hours tends to dehydrate you, all the more so in warmer weather. Bring along plenty of bottled water and drink before you feel thirsty. Just try to gauge how long it's been between long gulps, and if you find you're guzzling every 10 minutes, better spot an upcoming rest stop for you and the family.
Watch heavy meals the night before. Another word to the wise is to eat a healthy meal but not one that's too heavy the night before travel. Not only will a heavy meal, especially one consumed late in the evening, keep you awake and prevent adequate rest, it's hard for your system to digest. What's worse than having stomach upset, cramps or diarrhea when you have 500 miles still to go? This applies to everyone in the family, not just the driver.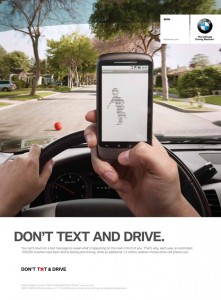 Make use of digital travel planning resources. Whatever travel planning resource you need, you're sure to find it available digitally. There are eTourBook guides that are free to members at AAA.com/ebooks, mobile apps from GasBuddy.com and much, much more. Just be sure to refrain from using your cell phone to take or make texts or calls until you're pulled over safely by the side of the road.
Keep kids cool and safe. Remember that it only takes a few minutes for interior car temperatures to climb to dangerous levels. Always take the kids with you when you exit the vehicle, even if you only plan to run into the gas station or mini-mart and buy snacks or coffee or grab more bottles of water. Another tip is to always, always ensure that everyone in the car – kids and adults – are securely buckled up before putting the gear in Drive.
Bring along an emergency kit.  You literally never know when you might need it, so pack the car with all your regular travel gear plus include an emergency kit. Items to carry along include flashlight, batteries, first-aid kit, blankets, charger for cell phone, and other necessities. For more recommended car emergency kit items, check out Consumer Reports.
Search used cars for sale and find the best deals near you at iSeeCars.com.
To get a FREE iSeeCars VIN Report for a car, click here.