When you're considering a new car purchase, while you're understandably focused on the features that you most need and want, it's also wise to pay attention to those that will give you a good return on investment when you go to sell it.
Let's take a look at 10 features that will help your car hold its value.
Backup Cameras
According to ALG, backup cameras, which will become a mandated feature in all light vehicles by 2018 (National Highway Traffic Safety Administration or NHTSA), are a popular feature that will add value to your car. Two automakers consistently rank best in backup camera execution in ALG surveys: Nissan and BMW.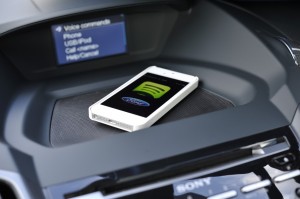 Bluetooth
It's not just for being able to carry on a hands-free conversation on cell phone any longer. Bluetooth allows drivers to carry their music with them on a mobile device and streams media that's stored on the device or from the Internet through apps such as Spotify and Pandora. This makes Bluetooth "de rigeur" for the latest generation of vehicles, says ALG.
Keyless Entry
It's a busy world out there and drivers often have their hands full and want the convenience and security of being able to press a key fob or just be in the proximity of their car to gain entry. Keyless entry is a smart and convenient way to permit easy access – and the feature is sure to be one factor in helping your car hold its value over time.
Good Sound System
When considering a base or upgraded sound system for your car, it is generally better to choose a system that's slightly to much better than what comes standard. You probably don't want to go for an audio system that's outrageously expensive, however, as you'll never get that back when it comes time to sell. But a good sound system is a buyer consideration, especially for music lovers.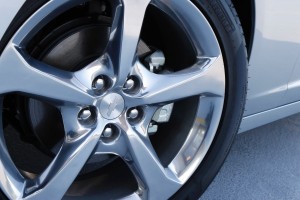 Premium Wheels
Every vehicle needs wheels and they come standard. But what a difference a set of premium wheels can make. Upgrade to some that are a little nicer, such as alloy wheels, but don't go overboard and pay thousands more for wheels. You may like them a lot, but is the cost versus what you might eventually get in return when you sell worth it? Likely not.
Automatic Transmission
For the majority of buyers, a vehicle without an automatic transmission is out of the question. The prospective buyer may like everything else about your car, but if it doesn't have automatic transmission, you'll likely get a lowball or significantly less offer. On the other hand, some buyers want a manual transmission car, specifically those looking for a sports car. Generally speaking, though, automatic transmission is one new-car feature that will pay off at the time you sell.
Air Conditioning
Ask yourself this question: Would you buy a car without air conditioning? Granted, many new cars have this as standard, but not all do. Even in a bare-bones car used for basic transportation, buyers expect to be comfortable in it. That means adding air conditioning to a new car (if it doesn't come standard) could well pay off in the long run.
Leather Seats
Drivers spend a lot of time in their vehicles and want to be comfortable when seated behind the wheel or in passenger seats. Leather is a popular option among new car buyers that holds up very well when you sell the car used. Leather is easily cleaned, retains its shape, and contributes to an overall sense of a car being well-maintained. Leather seats can thus add value to your car.
Heated Seats
In the desert, heated seats may not give you the return on investment you might want. But in colder climates, heated seats are a definite plus when it comes time to sell your car. Heated seats may be a standalone option or available as part of a package.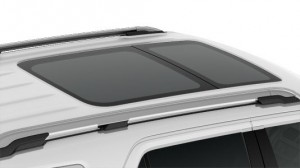 Moonroof
Moonroofs or sunroofs can make your car seem more airy; contribute to a feeling of being more in touch with nature. They can allow greater ventilation, let the sun (or moon) in, look cool, and be a good feature to list at resale.
Search used cars for sale and find the best deals near you at iSeeCars.com.
To get a FREE iSeeCars VIN Report for a car, click here.