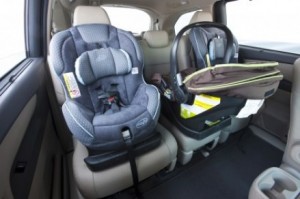 If you're a parent, you want to do everything you can to ensure your child's safety when travelling in a vehicle. But even the most responsible parent can learn something from these 10 important car safety tips.
You buy the latest car seat and have it installed, more or less figure out how to use it correctly, make sure the child is securely placed in the car seat, and hope for the best. Still, there are some things you may not know, but should.
Car Seats Have an Expiration Date – Prescriptions and food have expiration date, so we're familiar with the concept. But did you know that car seats also carry an expiration date? This is important, not only for keeping track of the car seat manufacturer's recommended expiration date for original purchasers of the seat, but also for car seats you may purchase used. Most car seats last from 5-9 years after the manufacture date (not the purchase date). You can find the expiration date molded in the car seat or printed on the car seat shell, as well as labels and manual.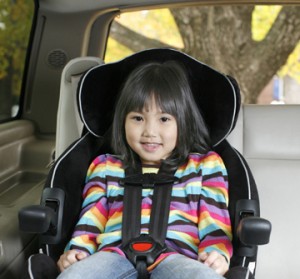 NHTSA Recommends Car Seat Use Only 6 Years – Even though the car seat you've been using for several years still has some life left in it, according to the National Highway Traffic Safety Administration (NHTSA) no seat should be used longer than six years after its date of manufacture. Both Safe Kids and the Juvenile Product Manufacturers Association agree with this recommendation. Of course, if your car seat has a five-year expiration date, replace the seat accordingly. It's also important to register your newly-purchased car seat with the NHTSA so that you receive email notifications of car seat recalls. Definitely register with the car seat manufacturer so they can contact you about recalls and safety information.
For Safety's Sake, Never Borrow or Buy Used Car Seats – It can be very tempting to take your neighbor or friend's offer to let you borrow the car seat they no longer need. After all, car seats can be expensive and money may be tight. The seat still looks good, so why not? Safety experts say this is not recommended for several reasons. The car seat could have been involved in a crash. Vital parts and pieces may be missing. Important safety labels may no longer be attached. The car seat could have been in a recall and never fixed. Don't take a chance with your child's safety. It's better to buy new.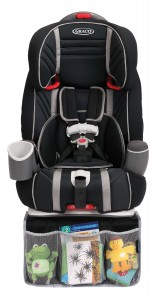 Newer Car Seats Have the Latest Safety Technology – Even if you have been using a car seat that's served your family well for a few years, if you have a new child or need additional car seats, replacing what you have is an excellent decision. That's because car seat safety technology is constantly evolving and the newest models incorporate the latest advancements.
Pay Attention to the Instruction Manual – It should never gather dust in the back of a closet or remain in a pile in a cluttered drawer. The instruction manual that came with the car seat contains important information that every parent can use. This includes the expiration date, proper cleaning methods, how to correctly install and use, how to properly rethread the harness as well as recommended disposal instructions. The instruction manual is also generally available from the car seat manufacturer's website.
Know When It's Time to Dispose of the Car Seat – Materials get threadbare with use, parts wear out or break, or pieces may be missing. It doesn't matter if the seat still has 3-4 years left of recommended use if it's not in proper working order. Don't take the chance that someone else will pick up and use a tossed out car seat. Always dispose of the car seat properly.
Learn How to Properly Dispose of Car Seats – You should never just throw out the old car seat in the trash or set it curbside for recycle pickup. Someone in desperate need of a car seat, or someone who is intent on reselling it online, may snap it up. That's a recipe for disaster for the ultimate end user of the old car seat. To avoid this, do the following before putting the car seat in the trash. Cut out all the webbing. Cut up the car seat cover. Use a black magic marker to black out the serial number and manufacture date or remove these items completely. Also, write the words "Trash – Do Not Use" in big, bold letters on the remaining parts of the car seat.
Some Parts May Be Recyclable – Speaking of safe ways to dispose of car seats, the obvious question – given the number of plastic parts – is whether any parts of the car seat are recyclable. The answer is that it depends. Some parts cannot be recycled, including fabric and urethane foam. To find out whether any parts of your old car seat are recyclable, contact your local recycling agency.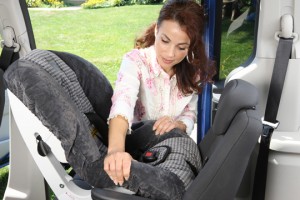 Take Advantage of a Car Seat Checkup – For new parents or those who want to have the peace of mind that they're installing and using a car seat correctly, car seat checkup events offer an excellent, free way to stay on top of the situation. Safe Kids hosts more than 8,000 car seat inspection events across the country each year.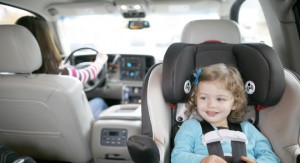 Know When It's Time to Change Car Seats – Children grow, sometimes quicker than parents realize. In the goal of keeping children safe in car seats it's important to know and recognize when it's the proper time to switch from an infant seat to a regular car seat, to move from rear-facing to front-facing, all-in-one or convertible, and from highback to booster seat. Check out the guidelines and more at Parents Central, from the NHTSA.
Search used cars for sale and find the best deals near you at iSeeCars.com.
To get a FREE iSeeCars VIN Report for a car, click here.