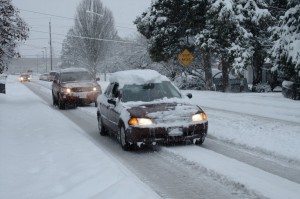 Brr, it's winter. When packing the car and heading out with the family for a well-deserved break or to visit relatives or friends, take care to ensure you've covered the basics. Here are 10 important things to do ahead of a winter roadtrip so that everyone arrives safe and sound at your destination.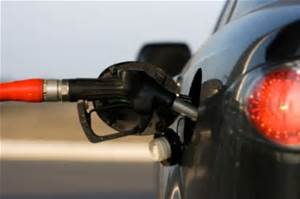 Fill 'Er Up – The old advice still holds true: fill up the gas tank (or fully recharge your batteries if you have an electric or plug-in electric hybrid) before you put the car in gear and head off on your trip. In fact, it's best to fill up the night before you leave. That way, you're confident you've taken care of this absolute necessity and can concentrate on the drive ahead – at least for a few hundred miles until the next fuel stop is required.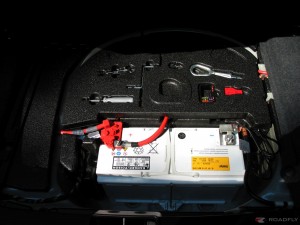 Don't Forget the Battery – Speaking of batteries, your gasoline- or diesel-powered vehicle has a battery that needs checking as well. Make sure the battery is fully charged, that all cables are securely attached and the terminals cleaned. Baking soda and water will take care of corrosion and help ensure your vehicle will start up again after you make a rest or gas stop en route.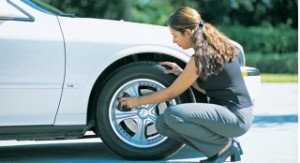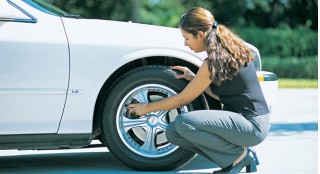 Check the Tires – You certainly won't get far if your tires aren't up to the task. Worn tires are an accident-in-waiting. So, too, are underinflated tires. Do a visual inspection of all tires on your car – including the spare tire – to ensure they're properly inflated and sound enough for a winter roadtrip. Did you know that tires can lose one pound of pressure for every drop of 10-degrees Fahrenheit? Do what's necessary, recommends AAA: check tires and inflate to the proper psi as recommended by the manufacturer, or repair/replace the tire(s) as needed. It may also be time to rotate the tires.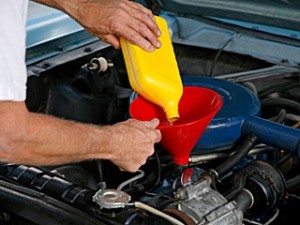 Top Off all Fluids – Being a mechanical device, your car needs a number of different fluids to run in optimum condition. Another important thing to do ahead of a winter roadtrip is to check all fluids and refill them as necessary. This includes oil, brake, transmission fluids as well as windshield washer solvent.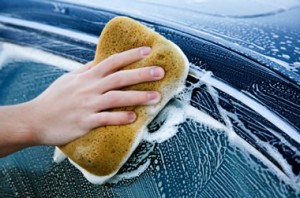 Give it a Bath – A clean car, while not a deal-breaker, is a much better-running vehicle than a dirty one. Besides, you don't want to arrive at your destination in a car that looks like it's ready for the junkyard. Just think of the higher fuel economy you'll enjoy with a spiffed-up ride and spend the few dollars it takes to give your vehicle a clean interior and exterior. We're not talking a full detail here, although that is always an option.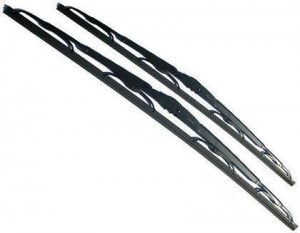 Replace Worn Wiper Blades – If the windshield wiper blades are chewed up, streaking the glass or not fully removing rain, sleet, snow or debris as needed, they need replacing. It's a relatively inexpensive repair, but one that you don't want to skimp on – not if you're headed off on a winter roadtrip.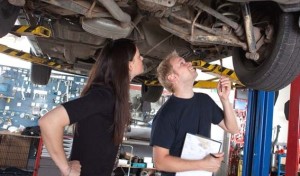 Rough-running Engine? Maybe you've been putting off going to the dealership or mechanic to have them check out some peculiar sounds coming from the engine. Or the car just seems to be running rough, has an annoying pull to the left or right on the road, or you hear a clunking when you change gears. These are all signs that something may be mechanically wrong with your vehicle. The remedy, although it will cost you some money, is to get it checked out by a professional. The last thing you want is to get stranded on a lonely road in the dead of winter due to mechanical failure.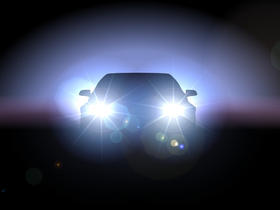 Check the Lights – Being able to see the road in front of you and so that other motorists can see your vehicle (oncoming and from behind) as well requires properly-functioning headlights and taillights. Replacing a burned-out bulb is less costly than paying for the consequences of an accident. Redirecting an off-kilter headlight can also result in much improved visibility on the snow- or ice-covered road, a place where you really need it.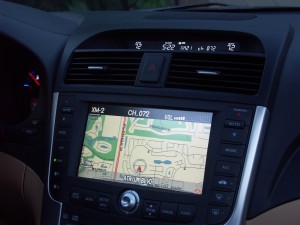 Know the Route – The unexpected may very well happen when you're on the road, requiring you to take an alternate route. If you're only going by habit, you may get lost trying to take a road you think will get you where you want to go. A better tip is to use your vehicle's GPS system or a portable one to map out other potential routes. Live, up-to-date traffic reports and alerts are also useful. If you don't have access to an in-vehicle navigation system or a portable GPS, go the old-fashioned way: use physical maps.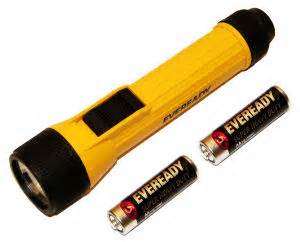 Bring It – Certain items just have to be part of your on-board list. These include a medical or first-aid kit, blankets, water and snacks, flashlights and batteries, and basic tools you may need in the event of an emergency or you get stranded. Bring whatever you think you might need – because you very well might have reason to use it.
Search used cars for sale and find the best deals near you at iSeeCars.com.
To get a FREE iSeeCars VIN Report for a car, click here.