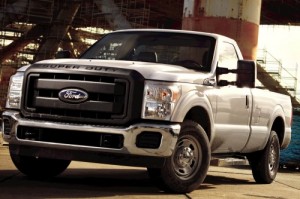 When you're buying a new car, longevity matters. You either want a vehicle that you can drive as long as possible or one that holds its resale value so you can easily sell or trade it in.
To find out what cars last the longest, iSeeCars.com analyzed 30 million vehicles for sale. And the results might surprise you.
According to the findings, pickup trucks and SUVs dominate the list of longest-lasting vehicles. The Ford F-250 ranked first, followed by the Chevrolet Silverado 2500HD. All of the remaining top 10 are SUVs: Chevrolets, Toyotas, a GMC and a Ford.
The 20 Longest-Lasting Vehicles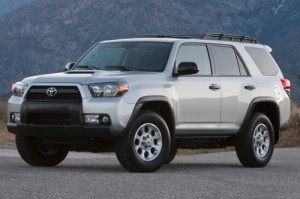 Why did trucks and SUVs fare better than cars? One possible factor is that many trucks are used for work purposes and may be better maintained. The analysis also showed that trucks are driven 20 percent longer than cars. Trucks had an average of 90,000 miles, which was 15,000 miles more than the average mileage of cars (defined in the study as vehicles that are not trucks, minivans or SUVs).
SUVs' high mileage may be partly due to their popularity with parents, who tend to rack up miles driving their kids around. Other common uses for SUVs are mileage-adding vacations, weekend getaways, and even business or road trips.
With trucks and SUVs excluded from the longest-lasting list, 9 of the top 10 are Japanese makes. The Honda Accord ranks first and Ford Taurus, the only non-Japanese car on the list, ranks seventh. One minivan, the Honda Odyssey, and one wagon, the Subaru Outback, made it into this top-ranked list.
Top 10 Longest-Lasting Cars (Excluding trucks and SUVs)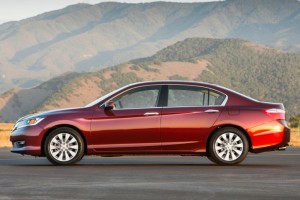 Surprisingly, high-end European cars such as BMW and Mercedes did not appear in the study's results. One reason might be that people who drive long distances want to avoid potentially high maintenance and repair costs. Another possible reason could be that consumers tend to take better care of luxury vehicles and drive them less. According to the data, Mercedes had an average of 64K miles compared with a 74K mile average for other cars.
Excluding just trucks from the longest-lasting vehicles list leaves a top 10 list of SUVs and two sedans: the Honda Accord and Subaru Legacy. It's a mix of American and Japanese makes, where U.S cars have a slight edge.
Top 10 Longest-Lasting Cars (Excluding trucks)
The vehicles analyzed for this study were 30 million used cars listed on iSeeCars.com during Jan. 1, 2013 through Dec. 31, 2013, with model years from 1981 to 2010, and those with more than 200,000 miles on the odometer. For each vehicle model, the number of 200,000-mile cars was calculated as a percentage of the total number of vehicles listed for the model. That number was then used to rank each model.
Search used cars for sale and find the best deals near you at iSeeCars.com.
To get a FREE iSeeCars VIN Report for a car, click here.