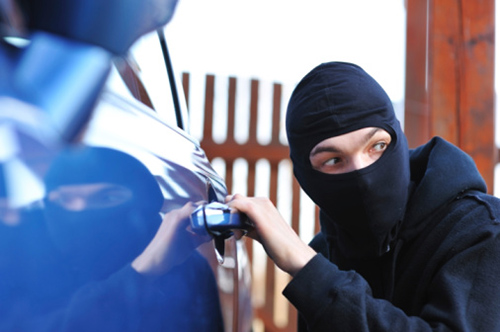 Thieves have been busy across America, stealing vehicles left and right. Even though anti-theft protection is included on many late-model cars, that doesn't top a thief determined to make off with them. The National Insurance Crime Bureau (NICB), in its Hot Wheels report for 2015, shows the top 10 most stolen vehicles in the United States.
Most Stolen Vehicles in America in 2015
Three midsize, two compact and one full-size cars, along with three full-size trucks and one minivan make up the top 10 list of most stolen vehicles in 2015:
1996 Honda Accord – 52,244
1998 Honda Civic – 49,430
2006 Ford Pickup – 29,396
2004 Chevrolet Pickup – 27,771
2014 Toyota Camry – 15,466
2001 Dodge Pickup – 11,212
2014 Toyota Corolla – 10,547
2015 Nissan Altima – 10,374
2002 Dodge Caravan – 9,798
2008 Chevrolet Impala – 9,225
On the state-by-state list, the top two spots in 21 states went to full-size pickup trucks: Chevrolet and Ford full-size models. Those states were: Alabama, Alaska, Arkansas, Idaho, Indiana, Iowa, Kansas, Kentucky, Louisiana, Maine, Mississippi, Missouri, Montana, North Dakota, Oklahoma, South Dakota, Tennessee, Texas, Vermont, West Virginia, and Wyoming. In Wyoming, the top four spots were pickup trucks: Chevrolet, Ford, Dodge and GMC full-size pickups. Only one state, Wisconsin, had no trucks on its top-10 list of most stolen vehicles in 2015.
Joe Wehrle, NICB president and CEO, said that while there's still a predominance of older vehicles on this year's Hot Wheels report, the fact that a number of late-model vehicles equipped with anti-theft protection are also among the most stolen vehicles shows that "technology isn't foolproof".
Wehrle goes on to say that thieves are using hacking and other means in order to defeat anti-theft technology even as manufacturers and others are stepping up efforts to improve vehicle security.
Vehicle owners are "making it way too easy for an opportunistic thief" by leaving their cars unlocked or the keys inside, said Wehrle. But what's perhaps more troubling is that many of today's vehicle thefts aren't even reported to police because "they're financial crimes involving complicated VIN [vehicle identification number] switching, cloning, straw buyers, illegal exports and other sophisticated criminal methods."
Most Stolen 2015 Model Year Vehicles in 2015
As for the most-stolen vehicles from the 2015 model year stolen in 2015, they include five midsize, three compact and one full-size cars and only one full-size pickup truck:
2015 Nissan Altima – 1,104
2015 Chrysler 200 – 1,069
2015 Toyota Camry – 923
2015 Toyota Corolla – 776
2015 GMC Sierra – 670
2015 Dodge Charger – 666
2015 Hyundai Sonata – 632
2015 Chevrolet Malibu – 629
2015 Chevrolet Impala – 594
2015 Chevrolet Cruze — 586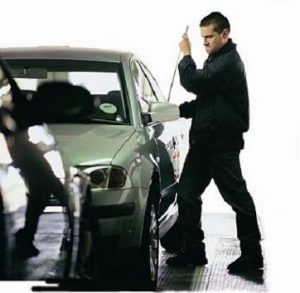 Tips to Help Keep Thieves at Bay
While you can't completely protect your vehicle from theft by a determined criminal who can always flatbed your car away, there are some common-sense protections that you can use to help prevent vehicle theft:
Lock your car and take the keys with you.
Use an audible and/or visible warning device.
Get an immobilizing device. These include smart keys, fuel cut-offs and "kill" switches.
Use a tracking device that automatically sends a signal to police or a monitoring station in the event the vehicle is stolen.
Search used cars for sale and find the best deals near you at iSeeCars.com.
To get a FREE iSeeCars VIN Report for a car, click here.