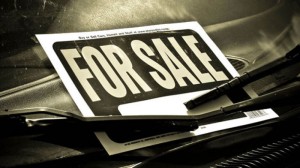 Buying a used car is stressful enough without having to wade through and try to decipher the words used in the ads to determine if it's even worth your time to check out the vehicle. But you'd be well advised to pay attention. If not, you could get burned. With this in mind, here are 10 phrases you don't want to see in a used car ad.
Only 10 available – Oh, really? As if you'd fall for that. Chances are if you show up at the used car dealer, the 10th one just drove off the lot.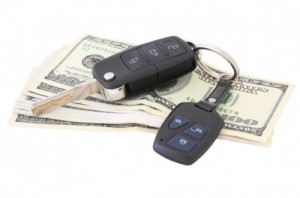 Price only good for today – Why's that? You have to wonder what the come-on is here except for the seller trying to sucker you into a rush purchase. If you really care to track such obvious lies, watch for the same ad to appear again.
Sold "As Is" – Legally, any used car is sold "as is," but if you see these words in a used car ad, it usually means there's mechanical or other problems you'll need to deal with. Now, if you consider yourself an expert in spotting a car that you know you can fix up reasonably inexpensively, maybe the as is won't scare you away. It would for most used car buyers, however.
This car is a gem – Probably one that needs a lot of polishing. Seriously, who calls a car a gem, anyway? It's likely some seller who isn't very creative with words or is trying to hide something, in our opinion.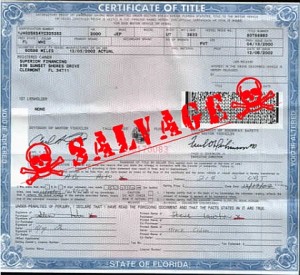 Salvage title – Granted there are some vehicles with a salvage title that will probably be worthwhile for a limited number of buyers – the ones who already know and are willing to sink time and money into bringing the car back up to presentable and safe condition. But most used car buyers don't want the headaches or the expense. And when it comes time to sell the salvage vehicle, you'd have to disclose its history. That will scare away potential customers.
Less than 5,000 miles – If true, this could be a great deal. But very few used cars will legitimately fall in this under-5,000-mile category. It would have to have been garaged or parked soon after purchase. Unless it's a show car, a very new (used) model or there's documented proof of the mileage on the odometer, these words in a used car ad are a definite turn-off.
Executive car – Maybe the executive was a former race car driver and he (or she) literally drove the vehicle to its limits. The phrase is meant to lure customers into believing that the vehicle was so well taken care of by an obviously discerning and upright individual that there should be no question about the car's value. Uh-uh. Stay away from ads like this.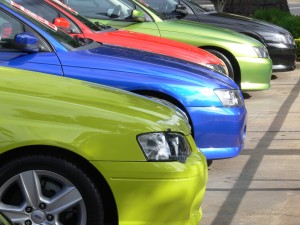 Clean demo – Dealers have demonstrator cars, called demos, which they use for customers who have their cars in for service. That doesn't mean that the people who drive these cars take care of them like they're their own. It's a lot like rental cars – they generally take a lot of abuse. Does the word clean in front of demo make it any different? Not really.
Green machine – Trying to appeal to environmentally conscious potential buyers by advertising a car as a "green machine" is likely to do just the opposite. Those in the know don't have to be reminded that a used Toyota Prius or Chevrolet Volt or Nissan Leaf, for example, are hybrids or electric vehicles.
Send money via wire-transfer – Oh, no, this one's a big red flag. Any used car ad that requests (initially or later on in email, chat or phone conversations) you send money via wire-transfer or a check to get the deal going is a used car scam you need to completely avoid.
Search used cars for sale and find the best deals near you at iSeeCars.com.
To get a FREE iSeeCars VIN Report for a car, click here.