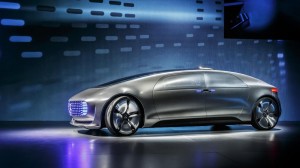 While a fully self-driving car isn't a reality yet, there are some obvious advantages to owning/leasing such a vehicle. In fact, we can think of 10 reasons we might love an autonomous car.
If you'll indulge us, here they are.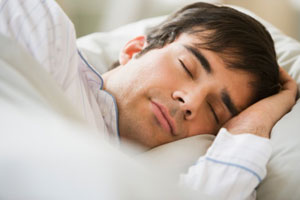 Catch Up on Some ZZZZs – Most of us are chronically sleep deprived anyway, so why not use our new-found freedom from driving chores to take a quick and well-deserved nap? Catching up on some ZZZZs strikes us an excellent reason to love an autonomous car.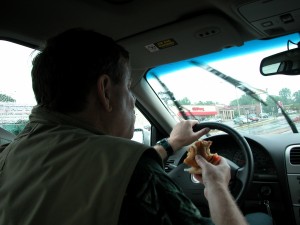 Never Worry About Eating Behind the Wheel – Today's fast-paced society makes eating regular meals trickier than ever. We just don't have time often to sit down and enjoy one. With the self-piloting car, however, we don't have to have this worry. We can eat a leisurely breakfast or lunch or whatever (snacks are always good) and the car will drive itself safely and surely wherever we tell it to go.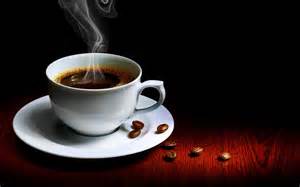 Drink When We Like (Sorry, No Alcohol) – We definitely need to wash down whatever food we consume with the beverage of our choice. No worries about spilling coffee to turn the wheel to avoid a numbskull that cuts in front of us. The only downside is we still won't be able to drink alcohol in the car. We'll still be required to be the sober pilot in the event we need to intervene with the autopilot.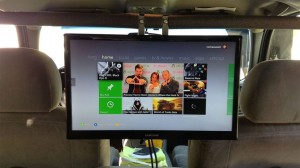 Watch a Movie – Hey, it's not like sitting in our living room watching the big-screen TV, but it's the next best thing. This is particularly true if we're in a spacious, comfortable crossover or SUV with a larger-than-a-smartphone-sized screen. Check out our favorite old or new move while en route to wherever we're going – without having to worry about turn signals, traffic lights, tailgating drivers or other pesky traffic concerns.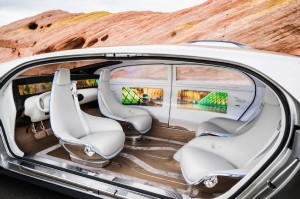 Hang Out With Friends – Some autonomous car concepts have living-room style swivel chairs so that passengers can face each other and hang out. We love this aspect of the autonomous car so much we're figuring out who we'd invite to hang out.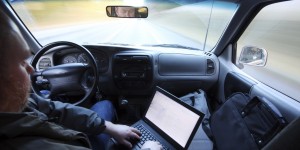 Work While We Travel – Whip out our laptop and dive into that pressing project that's due the minute we step foot into the office. What a relief that we have that commute time to get the project done.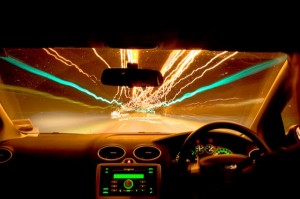 Listen to Music – Whether we don noise-cancelling headphones or let the music reverberate through the vehicle, when we're freed from the constraints of nerve-wracking attention to driving, we can listen to music as we please. It soothes our soul and makes us much more conducive to working once we get to the office (or attending class, shopping for groceries, or whatever other end-goal we have).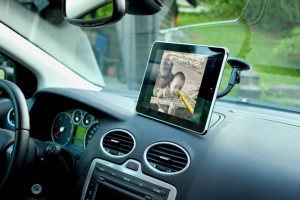 Play Video Games – When we've just gotten a new video game and can't wait to try it, or we're involved in a competition with other game aficionados, who wants to take time out to drive? With the autonomous car doing all the heavy lifting, we're blissfully free to entertain ourselves playing games with our pals.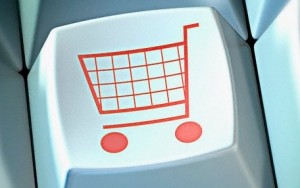 Shop, Browse or Search the Internet – Some deals are time-limited and we just hate to lose out because we have to drive to/from somewhere. We can really make great use of that time on the road to shop, browse or even idly search the Internet for something that strikes our fancy. This adds new meaning to "shop on the go."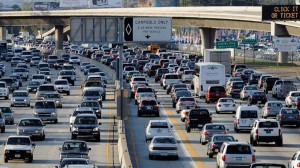 Never Worry About Traffic or the Commute – Millions of Americans find the daily traffic grind to/from work and other destinations a royal pain, one that no one will ever miss. That's another thing we can learn to love about an autonomous car. We'll never worry about traffic or the commute ever again.
Since we've gotten the ball rolling, why not tell us what would cause you to love an autonomous car? Give us your feedback in the comments section below.
Search used cars for sale and find the best deals near you at iSeeCars.com.
To get a FREE iSeeCars VIN Report for a car, click here.