When consumers think "made in America" and cars, the makes and models that immediately come to mind are very likely the ones from familiar brands they grew up with. Names such as the Chevrolet Impala and Ford Taurus and Chrysler Town & Country are just three makes/models that have been made in America for decades.
Those who've paid close attention to the influx of Japanese, Korean and European brands sold in the U.S., however, know that foreign automakers are building more and more of what they sell here in America. As Kelley Blue Book recently noted, here are 10 of perhaps the most surprising cars made in America, along with locations where they're built.
2013 Acura ILX – Sharing a platform with the Honda Civic, the all-new 2013 Acura ILX luxury sedan is built alongside the affordable Honda Civic in Greenburg, Indiana.
2013 BMW X3 – Before its redesign in 2011, the BMW X3 was built in Austria. But BMW saw fit to change all that, bringing the larger and more luxurious second-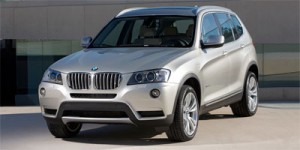 generation X3 to the U.S. where it is built in Spartanburg, South Carolina.
2013 Honda Accord – It's been built in America so long – since 1982, to be exact – that the Honda Accord midsize sedan may be the least surprising car from a foreign automaker made here. In fact, the Accord was the first Japanese car both built and sold in the U.S. More than 9 million Accords have been built in Marysville, Ohio.
2013 Hyundai Sonata – With its sleek good looks and features galore, the 2013 Hyundai Sonata luxury sedan continues to attract buyers. Its U.S. production is in Montgomery, Alabama.
2013 Infiniti JX – Featuring the world's only backup collision intervention system, the all-new three-row, seven-passenger 2013 Infiniti JX luxury crossover is built at the same plant as the 2013 Nissan Altima in Smyrna, Tennessee.
2013 Mercedes-Benz GL-Class – Think Mercedes-Benz and some assembly plant in Germany springs to mind. But the redesigned 2013 Mercedes-Benz GL-Class three-row luxury SUV, like its predecessor, is built right here in Vance, Alabama.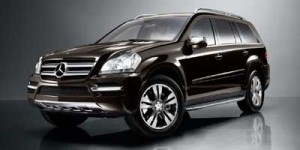 2013 Mitsubishi Outlander Sport – There are an increasing number of compact crossovers entering the market, and the 2013 Mitsubishi Outlander Sport is one that, as of July 2012, is built in Mitsubishi's state-of-the-art Bloomington factory located in Normal, Illinois.
2013 Nissan Altima – The totally redesigned 2013 Nissan Altima midsize sedan competes in the crowded family car segment. It's also built stateside in Smyrna, Tennessee.
2013 Toyota Camry – The best-selling car in America is no surprise. It's the Toyota Camry, which has been the most popular car sold here since 2001. Again for 2013, the Camry midsize sedan is built at Toyota's Georgetown, Kentucky assembly plant, its largest facility outside Japan.
2013 Volkswagen Passat – The German automaker designed the Volkswagen Passat to specifically appeal to American buyers. And, to cement that intention, the automaker builds it in the country where it's sold. The 2013 Volkswagen Passat midsize sedan, larger and more comfortable than before, is built in Chattanooga, Tennessee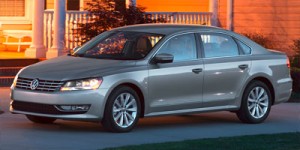 Search used cars for sale and find the best deals near you at iSeeCars.com.
To get a FREE iSeeCars VIN Report for a car, click here.