Ah, summertime – time for a well-deserved family vacation. For millions of Americans this means a journey by car. But all too often families neglect to take the time to give their vehicle the necessary attention it needs to ensure a safe trip for all. Here are 10 things to check on your car – before a summer road trip.
1. Check wiper blades – It may seem counterintuitive to worry about rain in the summer, but severe summer thunderstorms have been more prevalent this year than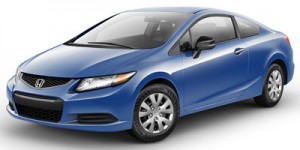 ever before. Even a quick downpour can jeopardize the family safety. Do yourself a favor and check wiper blades on your car – front and back, if you have a rear window wiper. Replace cracked or worn blades that don't wipe the glass clean.
2. Check all tires – It only takes a few minutes to check the air pressure on all tires on your car – including the spare tire in the trunk. Refer to the owner's manual for the manufacturer's recommended pressure, or check the label on the driver's side doorjamb. While you're checking the air in the tires, do a thorough inspection of all the rubber surfaces. Blisters, gouges, severely worn tread and other obvious signs of damage are better handled now than you taking the chance of a blow-out on the highway. It may seem an extra cost to replace tires (and you should replace them if they're damaged or have worn tread), but how valuable is protecting your family?
3. Check all fluids – Hey, your car needs hydrating, too. You might tend to disregard the importance of checking all the fluid levels in your vehicle, but this could be a dangerous mistake – one that could cost you dearly. Overheating is a major cause of mechanical breakdowns, and can lead to engine seizure and some very expensive repairs. Check water, oil, brake fluid, transmission and windshield wiper fluid – before you head out on your summer road trip. Replace and refill as necessary.
4. Check the underside of the vehicle – Look underneath the car to check the exhaust system for any leaks or loose connections. While you're inspecting under the car, look to see if there are any tell-tale fluid leaks after the vehicle has been parked for a while.
5. Clean out the interior – Here's another no-brainer, but it's a tip we often forget. Make sure that the inside of the car is spic and span. It's much more comfortable to ride and drive in a clean cabin than it is a dirty one or one that's overly cluttered. Granted, you'll be carrying items for your trip, but you don't need to haul unused and discarded cartons, wrappers and other trash.
6. Consider a detail – Getting prepped for the family vacation by car may mean a detail is in order. It's a proven fact that cars get better gas mileage when they're clean, but having your car detailed can give you the added satisfaction of knowing that every inch of your vehicle will be thoroughly gone over. You'll feel better on the road as well.
7. Make sure to bring a roadside emergency kit – While you may not need it, you never know when you might. So it's a good idea to bring along a roadside emergency kit to better prepare you to handle the unexpected. Include such items as flashlight and batteries, cell phone charger, waterproof matches, blankets, snacks and bottled water, tire jack and lug nut wrench, jumper cables, signal flares, pocket knife, a quart of oil, plastic trash bags for wind/rain protection, state/local maps, and a first aid kit.
8. Check child car seats for proper installation – Whether your family includes a toddler or infant or child under the age of four, these are your most precious cargo. Before you head out on the road, make sure to check the installation of all child car, convertible or booster seats to ensure they're installed properly.
9. Plug in your destination in the navigation system – Take the time to pre-route your destination into your car's navigation system – ahead of time. Know how it works to provide audio turn-by-turn directions so you don't have to keep glancing at the screen. Do any updates of the system well in advance so you're not wasting time the day of departure. Bring hard copies of maps as a back-up.
10. Have your car serviced and a mechanic check it out – Some of the pre-trip check items you can do yourself, but it may be advisable to have your car professionally serviced and the garage or dealership mechanic go over it thoroughly to make sure everything is in tip-top shape for your trip. This is an added precaution that can make your trip much more enjoyable, since you will have peace of mind that your car is in the best shape it can be.
Search used cars for sale and find the best deals near you at iSeeCars.com.
To get a FREE iSeeCars VIN Report for a car, click here.