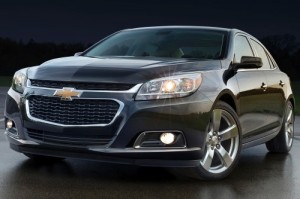 As the year winds down and the holiday decorations are starting to look a bit tired, why not put some spark into your life by taking advantage of all the deals automakers are offering on new vehicles? If you're keen on buying a new car and have an interest in saving cash, check out these 10 things to look for in great year-end sales on vehicles.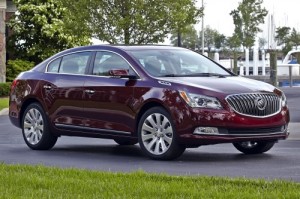 Last Year's Model = Great Savings – How much can you save by buying a 2014 model versus a 2015? When you look at the minute changes from one model year to the next, unless there's an all-new or significantly redesigned 2015, you're much better off financially by opting for last year's model. This can potentially save you thousands of dollars. Since the 2015s on these models are essentially carryover, check out the 2014 Chevrolet Malibu, 2014 Buick LaCrosse, 2014 Ford Flex, 2014 Toyota RAV4, and 2014 Honda Accord.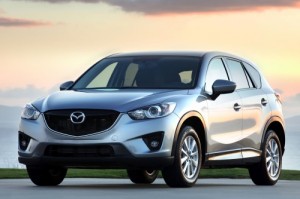 Look For Redesigned Models – And Buy The Older Version – While some consumers just have to have the latest thing, savvy buyers know that there's money to be saved – quite literally thousands, in some cases – by taking a hard look at that older version. So the car company has an all-new model for 2015. Unless you like throwing money away (remember that new cars depreciate the minute you drive off the lot), you can likely save a ton by checking out the previous version. Examples include the 2014 Chrysler 200, 2014 Nissan Rogue, 2014 Mazda CX-5, 2014 Kia Sedona, and 2014 Ford Edge.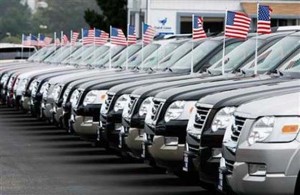 Excess Inventory May Mean Steep Price Cuts – If you see a dealer has loads of inventory on the make and/or model you're interested in, that's a good sign the dealer may be more than willing to strike a good deal with you to get the vehicle off his lot. Since the dealer has to pay money to the auto company for every vehicle parked in the lot, there's added impetus for the dealer to work out something with you.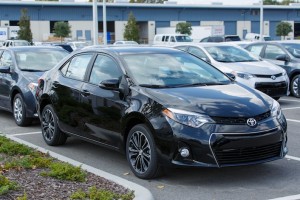 Know What's Slow Moving – Another good tip is to research what vehicles are the slowest-moving. These are ripe for negotiating a great year-end deal. If a car, truck, crossover, SUV, or minivan has been gathering dust on the lot for more than three months or 90 days, that's a seriously slow mover the dealer will want to dump as soon as possible. Check sites such as Truecar.com and Edmunds.com to learn how much unsold inventory dealers have. If you're looking at a specific car on the lot, check the driver's doorjamb for the manufacturer's sticker with date of manufacture.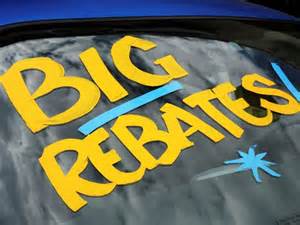 Check Out Rebates And Incentives – It's not just the dealer that's eager to unload vehicles at the end of the year. The auto companies attempt to spur consumer interest by offering lucrative rebates and incentives. Best ones to look for include both low- or zero-percent interest and cash on the hood. These offers may say cash back or retail cash or loyalty cash or something else, but they all add up to money in your pocket.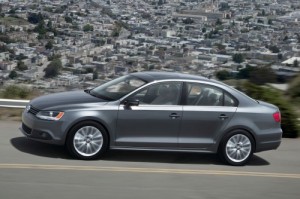 Leasing Deals With Glitter – Suppose you're looking to lease a luxury car, hoping to cash in on the style, performance, technology and utility without forking over the amount to buy it outright? Maybe leasing is the answer. The key here is to look for deals with a monthly lease payment you can afford and the least amount of cash due at signing possible. Some automakers are offering $0 due at signing and $0 first month's payment, such as the 2014 Volkswagen Jetta S 2.0-liter with manual transmission, available with a 36-month, $179/month lease.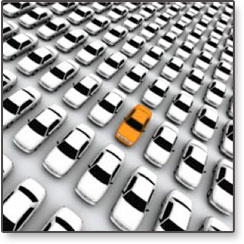 Live With An Odd Color – While this tip may not be at the top of your list, all things considered, if you strike out on other tips for saving money in your search for year-end vehicle deals, maybe an option is to inquire about a vehicle in an odd color. Granted, you have to live with it, so make sure it's not completely revolting. You could always have it repainted, if need be. See that strangely-hued green or puce or whatever exterior color? It may be just the ticket to save you a bundle on the purchase price.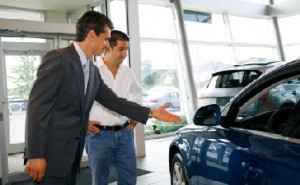 If There's A Flock Of Buyers, Look Elsewhere – Any time you see a gaggle of buyers around a particular vehicle, it's not a good sign for getting a great deal. Sure, you could be persistent and try to wait it out, eavesdropping or printing out competitive Internet prices and such, but the likelihood is that eager buyers will pay more than what they'd normally intend, just to snag the vehicle out from a competing buyer. Call it supply and demand – and the dealer sits back and waits for the dust to settle. Best strategy here is to look for the lonely car with no buyers hanging around.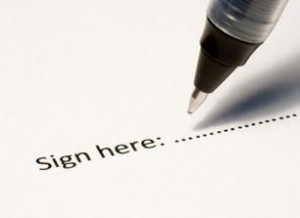 Learn How To Read The Salesman (Or Saleswoman) – The dealer's sales personnel are trained to try to entice you, the potential buyer, into signing on the dotted line. Many of them develop a certain inscrutable demeanor that makes it tough to read what they're thinking. One way to get at the truth – and have the salesperson offer up more in the way of cash or throwing in goodies – is to stop talking. Leave long pauses after you've said something and let the salesperson step in. Likely as not you'll find them a bit more eager to deal.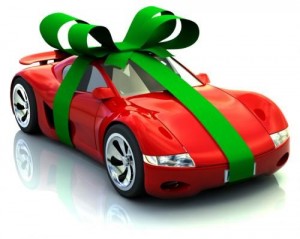 Know When To Walk – The final strategy for getting great year-end deals on vehicles is to know when to walk. After you've haggled or negotiated or gone back and forth and the deal just isn't where you feel comfortable, it's time to walk. This sends a clear signal to the salesperson that you mean business. They might come back with a better deal, or not. But there's always another dealer with more cars and sales personnel trying to win your business. So, if you walk, you still have options. You can still nab a great year-end deal on the vehicle you want – just elsewhere.
Search used cars for sale and find the best deals near you at iSeeCars.com.
To get a FREE iSeeCars VIN Report for a car, click here.