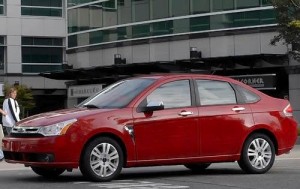 Just because you're looking for a safe used car for your teenage driver doesn't mean your son or daughter will have to settle for something that's "big, slow and ugly." While it is true that larger vehicles provide more stability on the road and offer more protection in a crash with other vehicles, the fact is that there are many good used cars that are safe for teens to drive.
Here are 10 tips to help you buy that safe used car for your teenage driver.
Buy the latest model possible. Generally speaking, the newer model vehicles have more of the standard and available safety features. On some of the earlier model year cars, SUVs, crossovers and other vehicles such features were either expensive options or may not have been available at all. There's also less likelihood of serious major mechanical issues with later models than those that are a decade or more old.
Look for must-have safety features. No matter what model year you're looking at, at a bare minimum insist that the vehicle have antilock brakes, electronic stability control (ESC) and side airbags, automatic transmissions and daytime running lights (DRLs). Automakers were mandated to begin offering ESC on vehicles in the 2009 model year and the safety features was required to be standard on all 2012 model year vehicles. Side airbags (and side-curtain airbags) are documented to provide life-saving protection for vehicle occupants in the event of a single vehicle, rollover crash. It would be difficult to find a decent used vehicle that didn't have antilock brakes, but just keep in mind that you want this feature on any car you consider for your teen.
Consider midsize or larger cars. Granted, there are numerous compact and subcompact cars around that teens may find appealing – and that automakers specifically market to younger drivers. But bigger is better when it comes to safety, so stick to looking at midsize or larger cars or crossovers for your teen driver.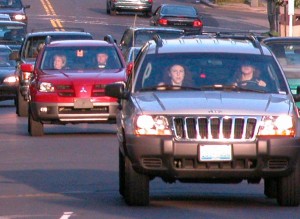 What about SUVs? Safety experts advise against buying a pickup truck or SUV for teen drivers, however, since these vehicles are more difficult to manage and unwieldy for new drivers. While the AAA advises against SUVs for teen drivers, it does recommend looking for SUVs with ESC – if an SUV is absolutely in the vehicle consideration set.
Steer clear of high-performance models. High performance means higher horsepower. Teen drivers don't need to have more than 200 horsepower in the engine. Higher-horsepower vehicles cost more to insure and are too tempting for often impulsive, risk-taking teen drivers to avoid the desire to step on the gas and go fast.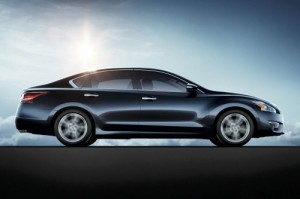 Check crash test and safety ratings. This is another absolute step to take in any search for a safe car for your teen driver. You want to look at vehicles rated as Top Safety Picks or Top Safety Picks+ by the Insurance Institute for Highway Safety (IIHS), and those with a five- or four-star overall safety rating by the National Highway Traffic Safety Administration (NHTSA). Look for current and past year ratings on the IIHS and NHTSA websites.
Styling matters, but not too much. Teens want to be seen in a flashy, stylish car – translation: they want a sport-looking vehicle. While this is understandable, parents shouldn't give in to this demand. Go for the more sedate, possibly middle-of-the-road vehicle instead. It doesn't have to be a dog or totally ugly, but it should not scream "I'm a sports car, see me roar."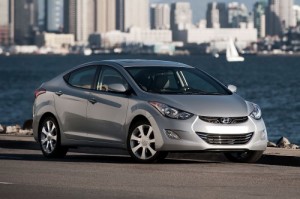 Check out safety features to promote safer, less-distracted teen driving. Some vehicles, including many from Ford, offer technology that allows parents to program the car key to limit top speed and volume on the audio system. Parents can also block incoming texts on the teen's cell phone when the car is in motion. In Ford's case, the Ford MyKey was offered on the 2010 Ford Focus and is now a no-charge feature on most models from Ford and Lincoln. Hyundai's technology is called BlueLink and is available on most 2013 and 2014 models.
Find out what it will cost to insure. Teen drivers lack experience, take more chances on the road and that's why insurance premiums are higher for cars with teen drivers. Of course, the year/make/model and features of the car account for some of the premium cost, as well as the teen's driving record, location of residence, claims history for this type of vehicle, and a number of other factors. If vehicle A is twice the cost to insure as vehicle B, no matter how desirable vehicle A may be, your best choice is the one that is less-expensive to insure (all things considered, including the factors mentioned above).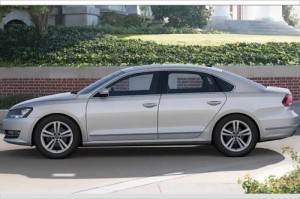 Look for the most fuel-efficient vehicle possible. Teens like to get up and go, hauling their friends and taking off for impromptu adventures. When you're looking for a safe vehicle, also look for one that's as fuel efficient as you can get. This generally means sticking with four-cylinder models, automatic transmission, highly fuel-efficient offerings – Honda, Hyundai, Ford, Chevrolet, Subaru, Nissan, Toyota, Chrysler, Volkswagen and others all have excellent used cars that are greatly fuel efficient.
Search used cars for sale and find the best deals near you at iSeeCars.com.
To get a FREE iSeeCars VIN Report for a car, click here.