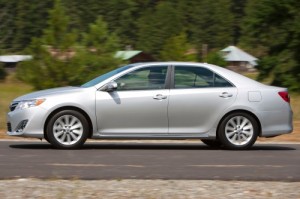 Graduation day for your teen is almost here and if you're intending a used car as a gift for that special day, you've got some work to do. Waiting until the last minute will only result in frustration and a scramble to nail down the deal. Not to worry. We've got a few tips to help make buying a used car for a graduation present less stressful and more satisfying for all concerned.
Get Input From the Grad-to-Be – Think about it. If you buy a car because you think it's a good deal, but your teen thinks it's just awful, the vehicle turns out to be not much of a gift, does it? To prevent this from happening, have a general conversation with your teen about the kinds of cars he or she really likes. Ask about types of vehicles, coupe, sedan, crossover, etc., so that you have a range from which to choose. If the car is to be a surprise gift, you'll need to couch your conversations along the lines of "That Honda (or Toyota or Ford or whatever) looks really cool. What do you think?"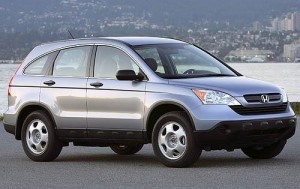 Go For High Safety Marks – Look up the vehicles on your consideration list to make sure they have high crash ratings or safety marks. These include vehicles earning an overall five-star crash safety rating from the National Highway Traffic Safety Administration (NHTSA) and a Top Safety Pick (or Top Safety Pick+ for 2013 on) designation from the Insurance Institute for Highway Safety (IIHS).
Check Out Overall Reliability – Consumer Reports publishes an annual list of the best and the worst used cars for reliability and this is definitely something worth checking. A used car, even if it looks great on the outside, may have a history of mechanical or other problems (as a class). You'd be well advised to steer clear of those with numerous problems.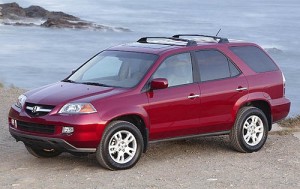 In the $10,000-$15,000 price range:
In the $15,000-$20,000 price range: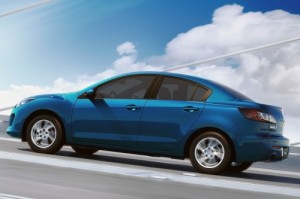 Look For a Fuel-Efficient Vehicle – Every driver wants to save money on gas, new grads included – or maybe even more so, since money may be tight. Look for used cars that get excellent or very good miles per gallon, both in city and highway driving. Keep in mind that four-cylinder engines typically (but not always) offer the best fuel economy. The more cylinders in an engine, the more likely it is that fuel economy will suffer. Smaller vehicles are usually more fuel efficient than larger ones, and cars more fuel-stingy than crossovers or SUVs. Find fuel economy ratings at fueleconomy.gov.
Do Your Homework on Insurance Rates – Part of owning a vehicle is paying for the insurance. An important question here is whether you will be picking up the insurance tab or whether your graduating teen is going to pay the bill. Either way, it's important to know ahead of time what it's going to cost to insure the vehicle you're planning to buy as a graduation gift. Keep in mind that some cars cost more to insure than others. Sporty cars, SUVs and luxury cars are more expensive to insure than compact coupes, for example. But a Honda Civic, which is a small car and highly fuel efficient, may carry a high insurance premium – that's due to insurance carrier losses due to theft. For 2041 models, check out the list from Insure.com (Google for other years.) A Honda CR-V, on the other hand, is much more reasonable to insure.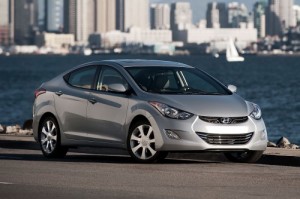 Forego Some of the Bells and Whistles – Sure, leather seats are nice and so is a high-ticket navigation or audio system. Sunroofs may be cool, but they are also a higher-priced option on new cars, so sellers of used cars want a return on their investment as well. Instead of going for the loaded-to-the-gills car that will set you back several grand more, why not look seriously at one that has most of what you want in the vehicle without going overboard? Of course, you may also find a great deal in a used vehicle that's no longer being produced – even one that is a top-of-the-line model.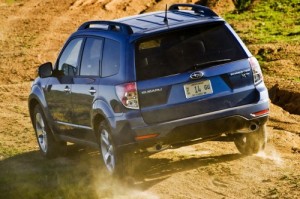 Consider How the Vehicle Will Be Driven – Buying a snazzy-looking convertible that otherwise gets good gas mileage and is safe and not too costly to insure might not be the wisest choice if your graduating teen will be driving the car in a climate that tends toward blizzards in winter, slush and mud in the spring and/or other weather extremes. Likewise, the type of terrain should be taken into consideration. Mountain driving, rural roads, gravel or two-track may necessitate a vehicle with all-wheel drive, not a rear-wheel drive sports car or even a front-wheel drive sedan.
Only Buy a Vehicle in Very Good Condition – or Better – Whether the car you buy is from a dealership used car lot or you purchase from a private party, make sure it's in very good or excellent condition. Key to this is getting a vehicle history report (available from Carfax and AutoCheck). Also check out maintenance and service records the seller may have available (these are included in a vehicle history report). You may also wish to have a mechanic check out the vehicle to make sure it's in proper working condition.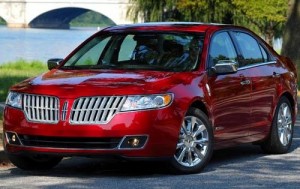 Make Sure Everything Works – Don't take anything for granted. Make sure the heater and air conditioning work, the wiper blades function correctly, the headlights and taillights are brightly lit and turn signals function like they're supposed to. Go for a test drive and ensure the vehicle runs like it should, doesn't veer toward one side and the brakes work right. In short, do the homework before you buy a used car for your new graduate.
Go Over Vehicle Ownership & Family Rules – If Grad Will Continue to Live at Home – It's one thing to buy your graduating teen a used car, even if you pay for all or most of it (including gas, insurance and maintenance). It's another to give your teen the best assistance you can in being a responsible driver and maturing adult. If your grad will continue to live at home, make sure you have the discussion about curfew, no drinking and driving and other family rules as well. Also go over proper vehicle maintenance, keeping the gas tank full, the tires properly inflated, the car clean and other car-owning essentials.
Search used cars for sale and find the best deals near you at iSeeCars.com.
To get a FREE iSeeCars VIN Report for a car, click here.