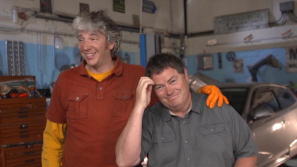 The popularity of shows on cable television (such as Wheeler Dealers on Velocity) on buying and/or restoring classic or vintage cars may have whetted your appetite for getting out there and finding that perfect classic for you. Before you rush to a classic car auction or make a bid on an online listing, however, some caution is warranted. Not all vintage cars are the same, nor are their sellers. You need to do your homework before plunking down your cash – or even considering buying a vintage car.
Here are 10 tips to help you buy a vintage car.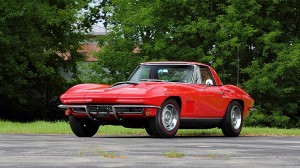 Determine why you want a vintage car. – It may sound simplistic, but you really need to know why you're in the market for a vintage car. Is it because it's a trend you want to get in on or because you've always wanted to own one of these coveted classics? The answer will help inform your buying process, since it's likely to be more logical and rational if you plan on doing it methodically and in sequence, rather than go for an impulse buy.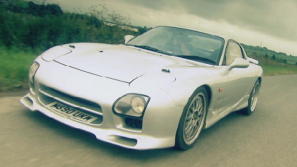 How will you use the vintage car? This is another key question to ask yourself – long before you head out to the classic or vintage car auction or start looking at the classifieds. Do you plan to restore or drive the car – or, ultimately, both? If restoration is what you're after, that's a whole different use than buying a vintage car and keeping it exactly like it is. Some vintage cars are like museum pieces. Indeed, they may have been in a museum. Having a clear idea of how you'll use your vintage car is important.
Where will you keep the vintage car? Once you do purchase your vintage car, where will it be housed? Do you have sufficient room in the garage or will you need to rent space? You definitely won't want to leave it outside in the elements, and if you're displacing the family car or cars in the garage to shelter your vintage car, that's not going to go down too well with other family members.
Check out local classic car clubs. Begin to familiarize yourself with what's out there by getting in touch with local classic car clubs. Being up close and personal to some classic or vintage cars can help you narrow your search criteria to something more manageable. Besides the opportunity to see these great cars, you'll also get the chance to talk with their owners, ask the kinds of questions you need answers for and get tips on what to buy and what to avoid.
According to the Classic Car Club of America, a classic car is defined as a "Fine" or "Distinctive" automobile, American or foreign built, produced between 1925 and 1948.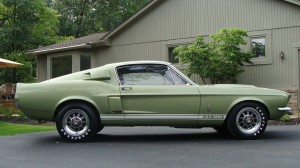 Vintage or collector cars are also listed on Collectors Weekly and Hemmings Daily.

Start doing your research. Say you've narrowed in on a particular model or type and are keenly interested in finding one to buy. It's also important at this juncture to research the types of problems this particular make/model may have had. You'd definitely want to know what you're getting yourself into before you sign on the dotted line and subsequently find out the car is prone to all sorts of problems requiring expensive repair or hard-to-find parts.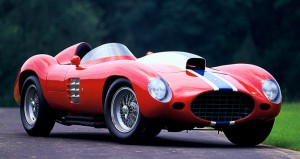 Auction or classified ads? Are you in an area where there's a vintage or classic car auction coming up or scheduled? If you are, and you can restrain yourself from making a bid that you're not yet ready for, going to a vintage car auction can provide yet another opportunity to not only see some great cars but also to talk with people knowledgeable about buying and owning them. Later on, when you're surer of what you want to buy, you can either go the auction route or the classified ad one. Big classic car auctions include those from Mecum, Barrett-Jackson and Rick Cole Auctions, among others.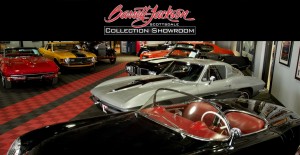 Big auction companies also have showrooms you can visit to see classic cars for sale.
Have the vehicle appraised. How do you really know what a vintage car is worth? This is important because you don't want to shell out more than you need to, but you do want to make a respectable and reasonable offer that the seller may be likely to accept. To guard against overpaying, get the vehicle appraised by a professional. This added step will give you peace of mind and save you money in the process. Another method is to use a classic car valuation tool such as that offered by Hagerty Insurance.
Order a vehicle history report. Using the car's vehicle identification number (VIN), go online and order a vehicle history report. Why is this necessary? It will show if the vehicle was ever stolen, how many (if any) accidents it was in, how many people previously owned it, and other valuable information that you, as the prospective buyer, really need to know.
Arrange for insurance. Unless your current automotive insurance company also insures collector or vintage cars, you'll need specialized classic car insurance. There are a number of providers available for this, including Classic Collectors, Chrome classic car insurance from ANPAC, and Hagerty classic car insurance.
Arrange for payment. If you're buying at auction, you'll need cash in hand. If you buy online, you may wish to explore a safe payment option such as PaySafe (in partnership with Hagerty Insurance) for safe and secure online escrow services.
Bottom line: buying a vintage car can be a rewarding experience, but you'll need to devote sufficient effort into the process in order to realize the most beneficial outcome. Don't be tempted to skip certain parts of the process to save time and/or money. How satisfied you are at the conclusion depends on making the most informed choices each step of the way.
Search used cars for sale and find the best deals near you at iSeeCars.com.
To get a FREE iSeeCars VIN Report for a car, click here.