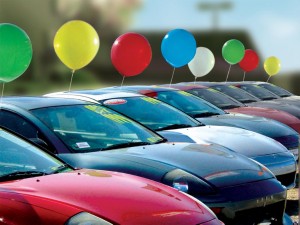 With automakers pulling out all the stops to tout their Labor Day car deals, consumers may think all they have to do is show up and take advantage of the best possible offers.
It doesn't really work that way. Savvy car shoppers know that there are still things that need to be done ahead of time. If you are looking for a new car and want to ensure you get the best deal possible this Labor Day, pay attention to the following tips:
Know What You Want – It's good to have a fairly firm idea of what you want before you head to the dealership. Why waste time walking the lot and possibly getting mixed signals from a salesperson talking up a particular model? If you're torn between a crossover or SUV or even a car thrown in the mix, you have to really sit down ahead of time and list the pros and cons of each kind of vehicle. Settle on what will work best for your needs.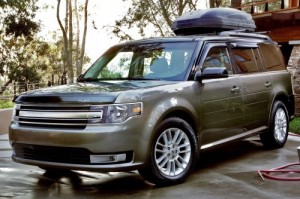 Narrow in On Models – Once you know you want a crossover and a midsize will work best for you, do online comparisons to really narrow in on the particular make and model you want. Be sure to check all pertinent items: passenger capacity, cargo space, standard and optional features, safety ratings, fuel efficiency, horsepower, visibility, reliability ratings, whatever matters to your purchase. Ideally, you've narrowed your list to about three models. Now you can really get serious about your Labor Day car shopping.
Determine Your Budget – If you have budget limitations, it's best to figure this out early. You're less likely to be tempted by that fully-loaded or upper trim level model when you can realistically only afford the base model with a few options. When you've set your budget, stick to it.
Get Preapproved – If you'll be financing or leasing your new vehicle, spare yourself the grief and additional time at the dealership by getting preapproved for your loan or lease amount. Shop your local bank, credit union and automaker's captive lending arms. This way, when you do show up at the dealership(s), you'll already have your financing set.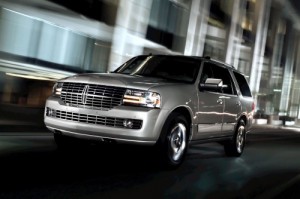 Check Available Incentives and Rebates – Some Labor Day deals offer discounted financing (when you use the automaker's financing arm). Other holiday deals are cash on the hood, as in $3,000 bonus cash on the purchase of the 2014 Lincoln Navigator. Some even offer both, which could really be a sweet deal – if this is the vehicle you really want or will work best for your needs. The 2014 Volkswagen Jetta has zero-percent financing for 60 months plus $1,000 reward card on turbo models. Don't think your salesperson will automatically tell you about available incentives. Know what's available and ask for all eligible offers.
Get Quotes from Five Dealers – Knowing what you want and armed with knowledge of available incentives, save yourself more time by requesting an online quote from the Internet manager from several different dealerships. The maximum should be five. Compare quotes and get in touch with dealers who are a bit higher than your lowest quote (for the same vehicle) and see if there's negotiating room. Once you secure the quote you want, double-check it with the Internet manager and bring a print-out with you to the dealer to close the deal.
Keep Trade-In Separate – Never, repeat, never tie your new car purchase or lease to a trade-in of your current vehicle. If you absolutely must trade in, do this before hand or afterward. You don't want to confuse the two transactions, because you'll wind up getting less of a deal on one or the other.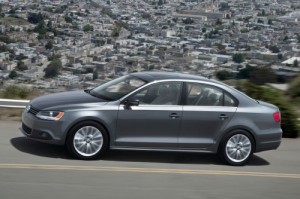 Shop Early – Labor Day deals are going on until September 2 (in most cases, although some automakers have deals good through the end of September). The biggest deals, however, are tied to Labor Day for purposes of TV and other advertising. These deals are available now, so get out there and make your best deal while the selection is still good. The later it gets (the closer to the end of the Labor Day sales), the fewer vehicles you'll have to choose from.
Definitely Test Drive the Vehicle – You'd never buy a suit without trying it on, right? Why would you even consider buying a new car without first taking it for an extended test drive? You need to know how it works, if it fits, how powerful it is, how it maneuvers, if the controls and space and capacity work well for you. This is an integral part of the car-buying process, so make time for it when you're shopping for a new car this Labor Day.
Don't Fall for Add-Ons – You may encounter a smooth-talking salesperson that pitches extras like underbody rust proofing, extended warranties or expensive add-ons. Forget about it. You don't need any of these to jack up the price and put the kibosh on your overall savings.
Search used cars for sale and find the best deals near you at iSeeCars.com.
To get a FREE iSeeCars VIN Report for a car, click here.