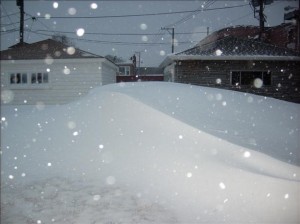 By all accounts, it's going to be a brutal winter. From the Farmer's Almanac to the National Weather Service, forecasts are for much more precipitation – snow – than usual. In fact, the Northeast has already been socked with the worst snowfall in history in some areas – with more snow coming.
If you're one of the unfortunate ones to wake up to several feet of accumulated snow, whether in total or the result of drifts, and your driveway is completely blocked, what can you do? Before you throw up your hands and give up, consider the following 10 tips for what to do when you can't get out of your driveway.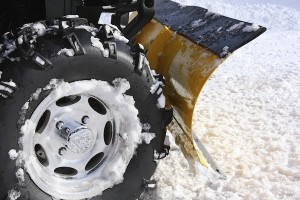 Hire a Snowplow – Better call in early if you want to have the service show up anytime soon, but hiring a snowplow contractor to clear out your driveway is probably an excellent solution. The job will be professionally done and take just minutes, not the hours you might need to slave away at it. In the long run, it will be money well spent.

Rent a 4×4 and Have it Delivered – You know those commercials where they say they'll deliver your rental vehicle to you? Enterprise is one, but there are likely others. Get on the phone or use the computer and rent a 4×4 vehicle and have it delivered to you. That's another good way to get around not being able to get out of your driveway this winter.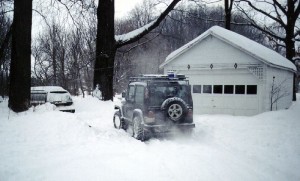 Buy a Used AWD or 4×4 Vehicle – With a little advance planning there's no reason why you can't navigate your snow-covered driveway. Maybe the purchase of a good used all-wheel drive (AWD) or 4×4 vehicle is a smart investment. After all, you'll be clear sailing while the rest of your neighbors are still stuck. Hey, you can always offer them a ride, right?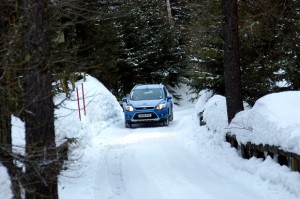 Call a Friend (Who's Not Stuck) – Surely there are people you know who aren't snowbound and can come pick you up. Get on the horn and ask if they'll do you this favor. Just be prepared to offer something valuable in return, like lunch, a movie or even a gift card. They'll likely refuse, but it's the intent that counts.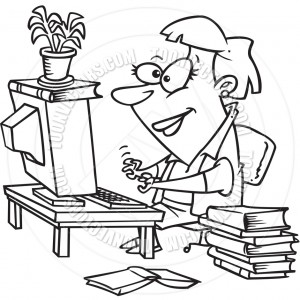 Work From Home – If at all possible, call your employer and ask if you can work from home. Your office may not be set up for this, but perhaps your boss will make an exception. Some companies declare snow days when most or all of their employees are unable to make it into the office due to emergency conditions because of snowfall.
Call in Sick – Suppose you already know that working from home isn't permitted, or you don't have a job where this would be possible, anyway. You always have the option of calling in sick or taking a personal or vacation day. It sucks, to be sure, but if you can't get out of your driveway, you have to do something.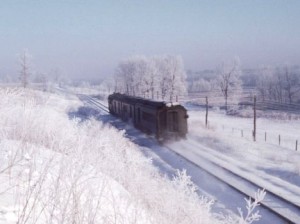 Use Alternate Transportation – Is there a bus, train, subway or taxi service that you can use to get to your destination when leaving your driveway is impossible? While this may not be at the top of your list – we all want to have our autonomy and drive our own vehicles – sometimes you just have to do what you have to do.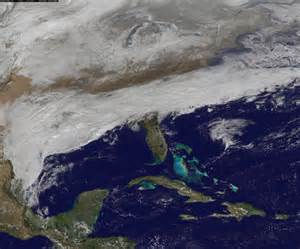 Watch the Weather – There isn't much you can do about Mother Nature but wait and watch. Stay tuned to the weather channel or TV and Internet (thank God for the Internet!) to learn when conditions may be changing. If the forecast is for continued snow, put together a plan for how you'll deal with it. If a thaw or slightly warmer temperatures are on the way, that's a good sign.
Don't Overexert – The worst thing you can do is try to tackle shoveling your driveway by hand and have a heart attack steps from your door. Life is too precious to jeopardize it in this way. If you do decide to get out the snow shovel, enlist the help of neighbors and family members who are also able and willing to lend a hand.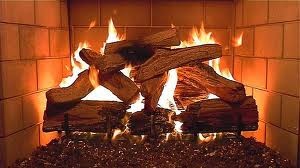 Relax – It Won't Last Forever – In the end, the best way to approach this situation is to recognize that it won't last forever. While the snow flies and accumulates, chill out. Prop your feet up by a roaring fire, drink some hot chocolate, watch some great old movies or some you've taped, and enjoy the time you now have to be with loved ones and family. If you live alone, reach out to others via phone, text or email and spend some time catching up.
Search used cars for sale and find the best deals near you at iSeeCars.com.
To get a FREE iSeeCars VIN Report for a car, click here.