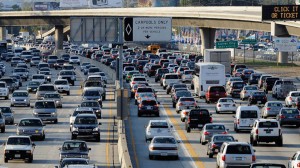 You and the family are eager to get out on the road and enjoy the long Memorial Day weekend, which officially lasts from Friday, May 22 through Monday, May 25. Before you pack up the car and head out for whatever your ultimate destination, keep in mind that Memorial Day, the traditional start of summer vacation season, is also a time when many unnecessary motor vehicle accidents, injuries and fatalities occur. We've got 10 tips to keep everyone safe on the road this Memorial Day weekend.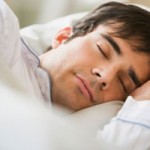 1.       Make Sure You're Well Rested – It's simply not possible to stay awake for a long stretch of time when attempting to drive after less-than-adequate sleep the night before, after a full day of work, or when you're taking medication, are stressed out, feeling ill or otherwise aren't at your best. Make it a point to go to bed early and sleep a full 8 hours the night before traveling, especially if you'll have the family in tow. Better to be well rested than fall asleep at the wheel.
2.       Plan Your Route in Advance – While it may sound like a good idea to just head out and go wherever whim takes you, it's much better to map out your route of travel ahead of time. That means, of course, having a destination firmly in mind. It's OK to stop off here and there for excursions or shopping or having a quick meal or a fuel and/or pit stop, but even these can be mapped out or programmed in to make driver distraction less of a problem on the actual trip.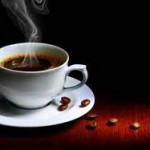 3.       Make Frequent Stops to Walk Around – Remember that it's not only the drive that gets cramped and fatigued on road trips. Other passengers also need to get out of the car and stretch their legs. The longer the trip, the more frequently such breaks are necessary. As a rule of thumb, stop every couple hundred miles. Do double duty by getting gas, buying a beverage or quick snack, using the rest room. That way, you won't need to make unnecessary stops, everyone will feel a little bit better about having the opportunity to move freely, and the trip will seem a little less long because you're not endlessly driving without a break.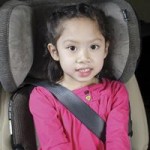 4.       Ensure Everyone is Buckled Up – The quickest and easiest way to help make your trip a safe one is to ensure that every person in the car is buckled up – before you put the vehicle in drive and head off. Along with airbags in vehicles, the seatbelt is absolutely necessary to help prevent unnecessary injuries and deaths from motor vehicle crashes and other roadway incidents.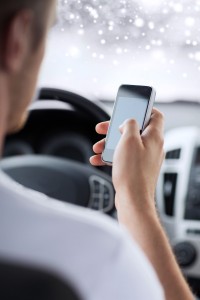 5.       No Texting or Cellphone Use While Driving – Distracted driving is increasingly listed as a cause for motor vehicle accidents. This is a totally preventable risk. Simply don't text or use the cellphone – even a hands-free one – when you're behind the wheel. If it's absolutely necessary to take or make a call, pull off the road, when and where you can do so safely, and then make the call or text. Trying to do this while you're on the road with hundreds of other Memorial Day travelers is just begging for trouble.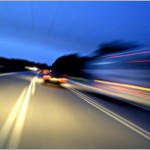 6.       Slow Down – Exceeding the speed limit is not going to get you to your destination any sooner, more than likely. What is more likely is that you'll be endangering yourself and the occupants of your vehicle, as well as those in other cars on the road, cyclists, pedestrians, etc. It may make you feel like you're zipping through the miles and making up time, but the tradeoff and the risk is just not worth it. Keep to the speed limit, conditions permitting, and abide by traffic signals. You'll get where you need to be, even if you think it takes you a few minutes longer.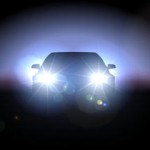 7.       Drive Defensively – Everyone thinks they're an excellent driver, and they may very well be. But what about the other drivers on the road? They're not all driving according to the rules. See that guy who swerved while trying to text and nearly cut you off? What about the driver who was leaning over to talk to the kids in the back seat and nearly rear-ended you? The only way to protect yourself and your passengers from the mistakes other drivers will definitely make on the road is to drive defensively. Anticipate the dangers. Be cautious. Keep a safe following distance. And if the weather turns inclement, be extra vigilant and extra cautious.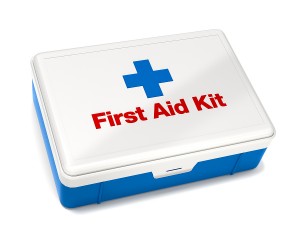 8.       Keep an Emergency Kit in the Car – You never expect it to happen, but accidents do occur. One way to protect yourself and your passengers is to carry an emergency kit in your car. Make sure you have blankets, water, flashlights, extra batteries, first-aid and other items with you at all times.
9.       Give Others Your Itinerary – Make sure to let someone not in your traveling party know your itinerary and when you expect to arrive at your destination. Notify them if there's any delay and also when you arrive. Instruct them that if they do not hear from you, to try reaching you or another emergency contact.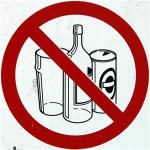 10.   Don't Drink and Drive – It goes without saying that alcohol and driving don't mix – or end well, in too many cases. If you plan to consume alcoholic beverages, don't get behind the wheel. Have someone else drive who hasn't been drinking.
By following these 10 tips, you'll have a more enjoyable trip and you're more likely to arrive safely at your destination. Especially since this is the kick-off to summer, practice these tips every time you get behind the wheel for a family trip.
Search used cars for sale and find the best deals near you at iSeeCars.com.
To get a FREE iSeeCars VIN Report for a car, click here.