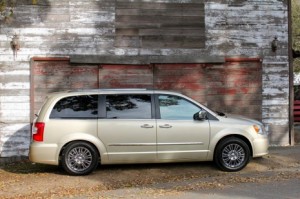 Whether you're considering buying a used car or just want to spruce up the one you already have, there are some things that give you a much better return on investment than a simple car wash. Here are 10 invaluable tips to make your used car feel like new.
Thoroughly Clean It Inside and Out – Yes, a regular car wash will do wonders to prolong the life of a new car, but when your car has a few years on it, it needs more than a simple car wash. Get the pails and scrub brushes and cleaners out – or get the car thoroughly detailed. This latter choice may set you back $150-$175, but it will be well worth it. In the complete clean-up of the exterior and interior, there'll be attention paid to everything from the vinyl dash and door, leather seats or cloth upholstery, carpeting, glass, trunk area and storage bins, tires and rims, engine compartment and underbody. Best of all, your used car will look more like a new one that before all that hard work.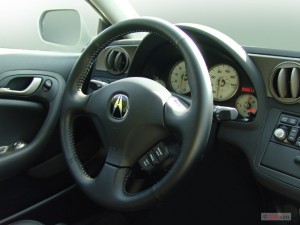 Replace Worn-Out Items – Let's face it, things wear out. Consider the damage that constant sun, moisture, heat and cold do to the interior of the car. Seat foam fabric tends to break down over time, so it may be worth your effort and about $100 to $150 to go to the junkyard and buy replacement seats for the ones in your used car. Other interior items that may need replacing include steering wheel, radio, floor mats, trunk shades, even window tinting.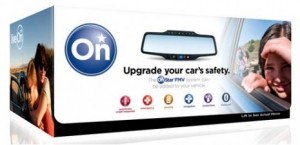 Update Electronics – Maybe your five-year-old family sedan has an outdated or no navigation system, or it doesn't have Bluetooth or the audio system is not up to par. Consider replacing with newer and more user-friendly systems. You can buy OnStar FMV (for my vehicle) for older model cars for under $300 (plus installation), buy satellite radio with Bluetooth connection, and even opt for navigation systems for about $150 – a far cry from expensive OEM systems that start about $1,000.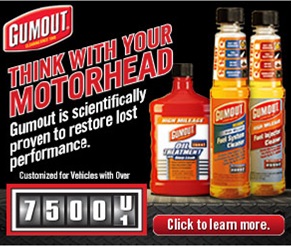 Consider Engine Additives/Cleaners to Boost Performance – Some older car engines have really been down the road for too many years and could very well have lost their initial spark – performance, that is. You might be able to boost performance by adding certain engine cleaners/additives. Gumout is one such product, but there are others from big names like Pennzoil, Mobil and others.
Upgrade the Exhaust System – We're not talking big pipes here, but older cars do tend to have worn-out exhaust systems. When it may be time to replace the muffler is probably the time to consider changing out the exhaust system. After all, they're connected, so doing this repair/replacement at the same time only makes sense.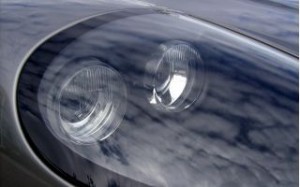 Restore the Headlights and Taillights – The cloudy lenses on older vehicles is a dead giveaway of age and the harsh effects of climate, soot, carbon and exhausts. With a $30-$50 headlight restoration kit and a little elbow grease, you can make those lenses sparkle and look just like new. Best of all, this is a safety measure – since you'll be better able to see what's on the road in front of you and those behind you will know you're there before coming smack up on your bumper.
Air Conditioner Fix-up – Mold, bacteria, mildew and other nasty and potentially dangerous buildups occur in the air conditioning system of cars over time. Older cars are especially prone to this happening. First, clean out the system to get rid of dust and grime. Then, clean or replace the filters as needed. One final step is to hang or affix an air-freshener stick, card or container so your used car smells showroom new. You and your passengers will appreciate the change.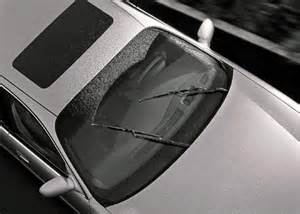 Replace Worn-Out Wiper Blades – Rubber deteriorates over time – doesn't everything? Check the windshield wiper blades for cracks, bulges, nicks and cuts. Watch the route of travel over the windshield. Streaks mean the blades aren't doing the job. Invest in $20-30 for a new set of wiper blades and see better instantly.
Repaint the Exterior – A quality exterior paint job may set you back a grand or so, but won't it be worth it to see a showroom-like shine on your used car? Do your research ahead of time and shop for the best deal. Go with recommendations from those who've used the paint shop and like the results. Remember, the cheapest paint job isn't always the best. You do get what you pay for. Bottom line: a fresh paint job on your used car will definitely make it seem like new again.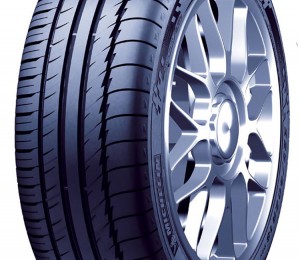 Go for New Brakes, Tires, and Suspension – They may not seem like they fit together, and, indeed, they are totally separate items. But older cars often have failing or worn-out brakes, tires in serious need of replacement, and suspensions that need alignment or other care. Keep in mind that the car meets the road on its tires, so these have to be the best shape possible. And you can't stop without good brakes. Worn-out or misaligned suspension can cause all sorts of damage down the road – literally.
All in all, these 10 tips can help make your used car seem like new in no time at all. See, holding onto the old buggy may be the best choice you've made in quite a while – as long as you do what you can to keep it in shape.
Search used cars for sale and find the best deals near you at iSeeCars.com.
To get a FREE iSeeCars VIN Report for a car, click here.