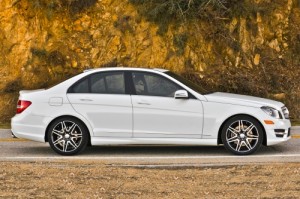 Back in 2008, a Harris poll revealed that consumers would consider certain high-tech features in new cars, but only if they retained control – and the features didn't cost an arm and a leg. Highest on the must-have features list then was blind spot detection, followed by high intensity discharge (HID) headlights, according to an article in Forbes.
Initially only offered on luxury vehicles from BMW, Mercedes-Benz, Audi, Volvo and Infiniti, where the higher cost of an advanced technology feature could be more easily absorbed by the affluent consumer, these desired upgraded features eventually trickled down to mainstream offerings from Ford, General Motors, Chrysler, Toyota, Honda, Nissan and other automakers.
Today, consumers can choose a variety of high-tech technology as standalone options or part of technology, entertainment or driver convenience packages. Still, the costs can ratchet up there pretty quickly in new vehicles, making it much more attractive to find these upgraded features in a used car – at a greatly reduced price.
Considering vehicle A versus vehicle B, one with the high-tech features you want and the other lacking them, if the negotiated price is right, most consumers would opt for the more fully-loaded car.
Here, then are 10 upgraded features you'll save on in a used car. How much you'll wind up saving depends on a number of factors, not the least of which are your negotiating skills, but also including market supply and demand, year, make, model and trim of vehicle, condition, mileage and more.
Blind-Spot Detection System – Some vehicles, due to their design with sloping roofline and small rear windows, make it difficult to see vehicles or pedestrians or objects in what's termed the driver's blind spot. Systems for detecting such dangers and warning or alerting the driver are standalone options or part of packages on vehicles from many automakers. Check out blind-spot warning, blind-spot information system (BLIS), blind-spot detection and other names of systems from automakers and available on models such as the 2012 Toyota Camry XLE Hybrid, 2011 Infiniti M37 and M56.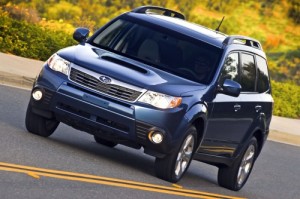 Lane-Departure Warning System – Check out the used Subaru vehicles with the EyeSight suite of safety features, which includes lane-departure warning and forward collision warning systems. All-wheel drive, another consumer favorite, is standard on all Subaru models, including the versatile Subaru Forester. The 2013 Chevrolet Impala LTZ has standard lane-departure, blind-spot monitoring and forward-collision monitoring systems standard, while also available as an option on the Impala LT.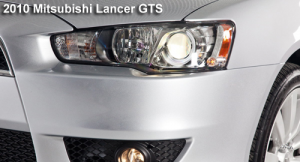 High-Intensity Discharge (HID) Lights – Using xenon gas to create a bluish light that is effectively three times brighter than halogen headlights, high-intensity discharge (HID) headlights, once only available on luxury or high-end sporty vehicles are available on many mainstream cars in the past few years. Case in point: the 2010 Mitsubishi Lancer GTS and the 2011 Honda CR-Z EX.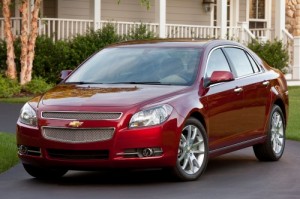 Heated Steering Wheel – A nice touch, especially if you can find it in a used car and don't have to pay extra for it is a heated steering wheel. Just recall how bitter cold that hard wheel can feel in the dead of winter and you'll appreciate the value of a nicely warmed steering wheel under your fingers. Check out heated steering wheels on used Ford Fusion, Kia Forte, Honda Accord, Chevrolet Malibu and many more mainstream vehicles.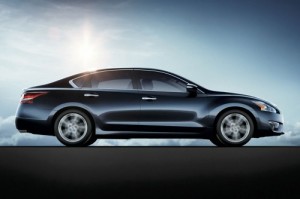 Keyless Entry/Remote Start – A very popular technology feature is the hands-free entry called keyless entry, often including remote start as in keyless entry/ignition. Approach the vehicle and a sensor in the key fob (which can be in your pocket or purse) automatically unlocks the doors, especially helpful when your hands are full. With remote start, a simple touch of the key fob enables the ignition to start.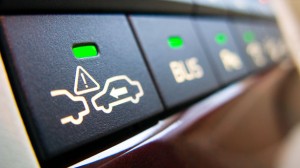 Collision Avoidance System – An automatic safety system designed to reduce accidents, collision avoidance systems are gaining popularity among new and used car consumers. Volvo's City Safety system uses infra-red laser sensors to spot impending accidents and if the driver fails to react in time, the system kicks in and automatically activates the car's brakes. Collision warning is an available option on the 2012 Ford Taurus, for example, and forward-collision and lane-departure warning is standard on the 2013 Honda Accord EX-L and higher trims.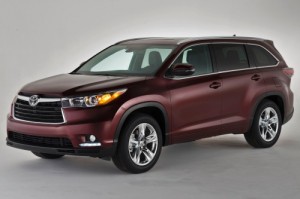 Rearview Camera – Called by various names, a surround-view camera, backup camera or rearview camera, among others, most new cars now have this much-desired safety feature. By 2018, all new cars must have this technology, mandated by the National Highway Traffic Safety Administration (NHTSA). Get it now in a used vehicle and save. The best ones have a large-screen display, while those with lines superimposed on the image better facilitate parking in tight spots, and seeing objects or pedestrians as you back up. The redesigned 2014 Toyota Highlander has a standard backup camera.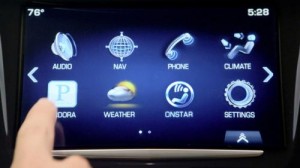 Voice Controls – From Ford Sync to Toyota's Entune to Cadillac's CUE system, voice controls offer peace of mind and safety to drivers who want to check messages or make calls, get directions, traffic updates, make reservations and more and do it hands-free by speaking in their natural voice.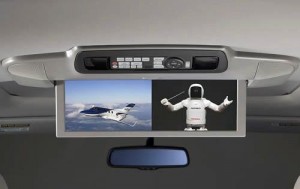 Rear-Seat Entertainment System – Any family with kids knows that keeping them entertained during long car trips is incredibly easier if they've got something to watch on one or more screens. For this reason, rear-seat entertainment systems in minivans such as the 2011 Honda Odyssey Touring Elite may turn out to be a bonus when you find them in the used vehicle you're looking for.
In-Car Apps – Streaming music, Internet access, making restaurant reservations – using in-car apps like those available in Ford Sync, Toyota Entune, and Hyundai BlueLink and others just makes a lot of sense. In-car apps are a logical extension to the must-have voice controls mentioned earlier. You're likely to find many used cars that already have them.
Search used cars for sale and find the best deals near you at iSeeCars.com.
To get a FREE iSeeCars VIN Report for a car, click here.