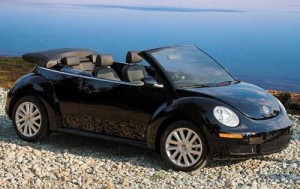 Most lists of used cars center on the best ones to buy. This one's a little different, focusing on the ones consumers really should steer clear of.
What reasons prompt recommendations to avoid certain used vehicles? Chief among them are below-average, worse than average and much worse than expected reliability ratings, low to poor resale value, poor fuel economy, lackluster power and numerous other consumer gripes. Here, then, is our list of the 10 used 2008 vehicles to avoid.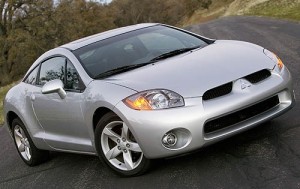 2008 Mitsubishi Eclipse – Available in coupe and convertible models, the 2008 Mitsubishi Eclipse has what some have termed "abysmal" resale values. They also have poor ratings from the J.D. Power and Associates U.S. Vehicle Dependability Study. Other complaints include weak four-cylinder engine performance, torque steer with V6-equipped models, big turning circle, small back seat, and being too heavy for a sport coupe.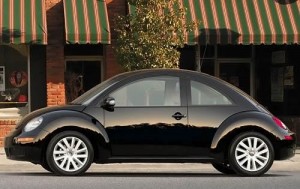 2008 Volkswagen New Beetle – While it may be cute to some would-be buyers, the poor J.D. Power ratings and poor reliability ratings from Consumer Reports propel the 2008 Volkswagen New Beetle into the "do not buy" category. Owners reported problems with the climate control system and power equipment, along with gripes about inadequate power, lack of rear-seat space and cargo room, aging design and less-than-stellar side crash test results.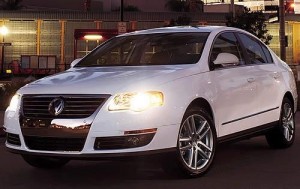 2008 Volkswagen Passat – Although it is much improved in recent years, the 2008 Volkswagen Passat midsize upscale sedan isn't on the recommended list from Consumer Reports. It also received only two circles in the J.D. Power ratings. Complaints center on the fuel, electrical and climate systems, as well as power equipment. Road noise is considered "excessive" with 17- or 18-inch wheels and fuel economy is "poor" on 4Motion models.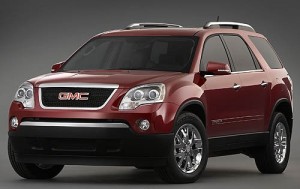 2008 GMC Acadia – For a full-size SUV with room for up to eight passengers, the 2008 GMC Acadia fails to make the grade as far as J.D. Power and Consumer Reports are concerned – mostly with respect to reliability and problems with audio system and suspension. In addition, some found the interior trim "subpar" and the transmission slow to downshift. More recent models are much improved and should be considered instead of the 2008 models.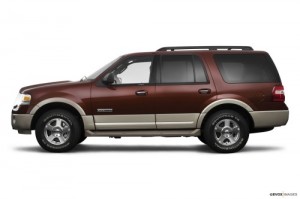 2008 Ford Expedition – Sure, there's room enough for eight adults and the 2008 Ford Expedition can tow a boat or trailer, is decent in terms of road manners, but the gas mileage is downright frightful at 12 mpg city/18 mpg highway. There are other problems consumers have noted as well, including audio system and transmission problems and cheap touches in the interior. The 2008 Expedition only received two circles in J.D. Power ratings and much-worse-than-average reliability from Consume Reports.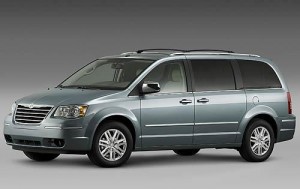 2008 Chrysler Town & Country – As far as minivans are concerned, the Chrysler Town & Country has had its fair share of owner complaints, and the 2008 Town & Country garnered much-worse-than expected reliability ratings from Consumer Reports and a minimum two circles in J.D. Power ratings. Problems encountered include those with climate system, brakes, suspension and power equipment. Lackluster handling and steering and "low-budget" feel of some interior surfaces are other gripes.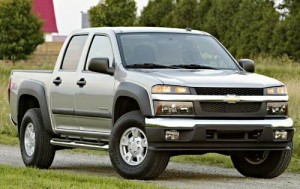 2008 Chevrolet Colorado, GMC Canyon – In the face of V6 and V8-powered competition, the 2008 Chevrolet Colorado and its corporate stable-mate the GMC Canyon just can't compete.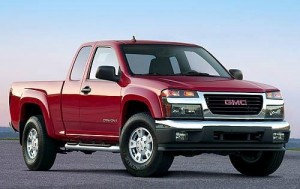 Available in regular, extended and crew-cab models, the Chevy Colorado and GMC Canyon do offer less-expensive options for a light-duty pickup, good on- and off-road handling and high crash test scores. But the engines lack power, towing capacity is "mediocre" and fit and finish is "subpar."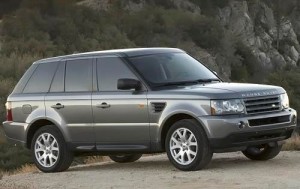 2008 Land Rover Range Rover Sport – On the luxury side of SUVs, the 2008 Land Rover Range Rover Sport should have a lot going for it. Unfortunately, the SUV gets slammed for poor fuel economy, questionable reliability ratings, low resale value, hefty curb weight, compromised trunk hatch and uncomfortable rear seat. Reviewers also say that the luxury SUV remains plagued by what has to be the "most dashboard ergonomics" in the auto industry.
2008 Suzuki XL7 – A compact crossover that was available in five- and seven-passenger versions, the 2008 Suzuki XL7 suffers from a below-average reliability rating, imprecise steering, intrusive road noise at highway speeds, and fuel economy that, at 16 mpg city/22 mpg highway, isn't much better than many larger and more accommodating SUVs. There's also the problem of finding factory parts and service. Light shoulder room, lackluster vehicle ride and handling dynamics and a few "cheap" interior pieces are other consumer turnoffs.
Search used cars for sale and find the best deals near you at iSeeCars.com.
To get a FREE iSeeCars VIN Report for a car, click here.