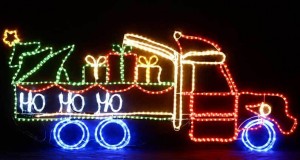 Right about now Santa's making a list and checking it twice – to see which kids have been naughty or nice, but on Christmas Eve he'll be packing his overnight bag and heading to chimney tops all over the world delivering toys and gifts. But which vehicle will dear old Santa choose this year? Here are our picks for the 10 used vehicles we could (easily) see Santa driving.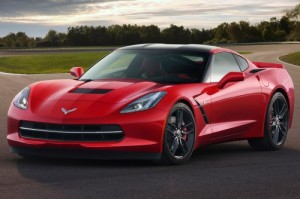 2014 Chevrolet Corvette Stingray – If Santa Claus really wants to make a statement, and zip across the countryside in some serious (and seriously fast) style, he'll opt for the 2014 Chevrolet Corvette Stingray in Z51 guise. Awesome V8 power, massive grip (all the better to do burnouts in a parking lot for a bit of fun), a much more refined interior, and, of course, "look-at-me" styling.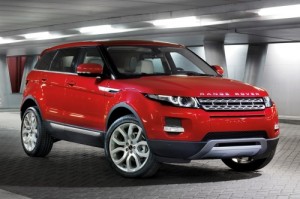 2014 Range Rover Evoque – Critics say the 2014 Range Rover Evoque (officially, it's the 2014 Land Rover Range Rover Evoque) is as good off the beaten path as on the highway. Santa can sure use that for travelling across hill and dale on Christmas Eve. The Evoque may not be all that practical, but is sure has some glam style. And the automated parking system with new parking exit feature means Santa can maneuver out of tight spots with ease – all the better to make a quick getaway for his next stop.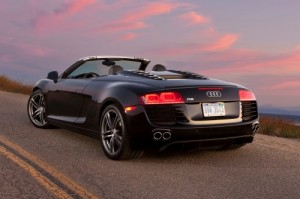 2012 Audi R8 Quattro Spyder – Talk about having some fun. How about Santa piloting a 2012 Audi R8 Quattro Spyder? Precise steering, easy to drive, and a hoot to blast about the rooftops, the R8 exotic supercar can sail over sleepy neighborhoods with east come Christmas Eve.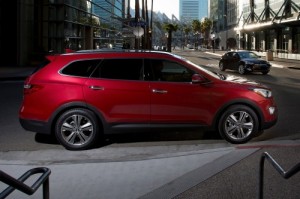 2014 Hyundai Santa Fe – Of course Santa would want to drive his namesake vehicle. The 2014 Hyundai Santa Fe (OK, the Fe isn't part of his name, but no matter) offers Jolly Old St. Nick a great mode of transportation for delivering all those toys and goodies to deserving children. The seven-passenger crossover boasts a strong V6 engine, lots of standard features, and even offers rear parking assistance as an option.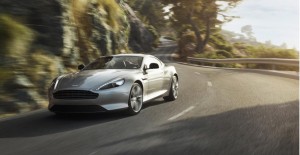 2013 Aston Martin DB9 – With more power and a new look, the 2013 Aston Martin DB9 is a stylish, two-door, four-seat luxury coupe that has few rivals. The DB9 is considered the quintessential grand touring car in the Aston Martin stable. And the 510 horsepower from its 6.0-liter V12 engine means the DB9 can definitely get out of its own way – all the better for scampering over housetops.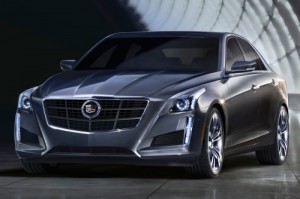 2014 Cadillac CTS – With fresh new styling, the 2014 Cadillac CTS midsize luxury sedan will give European rivals from BMW and Mercedes-Benz and Audi a literal run for the money. And with the CTS Vsport edition's turbocharged 420-horsepower 3.6-liter V6 engine and eight-speed transmission, the Caddy will definitely leave a trail of flying snow behind it this Christmas Eve.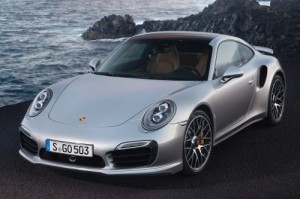 2014 Porsche 911 Turbo S Coupe – If Santa wants masterful handling, great driver comfort, and endless possibilities (Porsche offers them), he'll have to choose the 2014 Porsche 911 Turbo S Coupe. The Turbo S delivers a blistering 560 horsepower, for one thing, and there's always the unique and timeless Porsche styling to consider. Attaboy, Santa, go for it.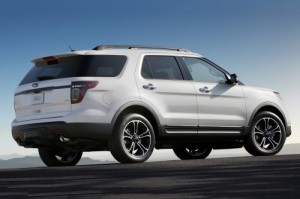 2014 Ford Explorer – Back to being a bit more practical, Santa would do well to slide behind the wheel of the 2014 Ford Explorer for his Christmas Eve gift delivery chores. Its upscale cabin (with leather seats in Sport trim) and comfortable ride will serve him well this long night and the good fuel economy will also be a nice extra.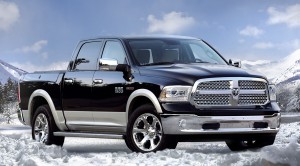 2014 Ram 1500 – Let's get serious here about hauling all those toys. Santa could very well opt for the 2014 Ram 1500 full-size truck for his getaway night. With its strong powertrain, smooth ride and well-trimmed cabin, the Ram 1500 makes an excellent choice for Santa's Christmas Eve duties.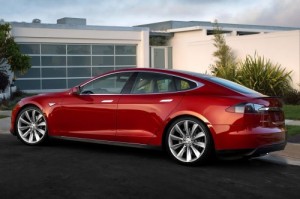 2012 Tesla Model S – What about an electric car for Silent Night? We were going to go for the Tesla Model X midsize SUV, but that's reportedly been delayed for some time. Our go-to alternative is the sleek and sexy 2012 Tesla Model S for Santa to cruise in while his reindeer follow behind with a sleigh full of toys. That's because there's not much room in the Tesla for more than a few goodies.
Search used cars for sale and find the best deals near you at iSeeCars.com.
To get a FREE iSeeCars VIN Report for a car, click here.