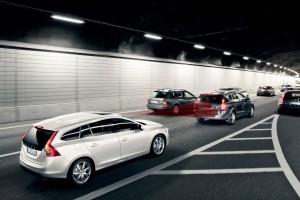 Everyone wants to drive a safe car. The newest cars on the road tend to have the latest safety technology, and many consumers, according to surveys, are gravitating toward certain safety features and packages that offer them the greatest protection. Since safety is such an important consideration in any vehicle purchase, here are 10 ways new technology in vehicles can make the roads safer for us all.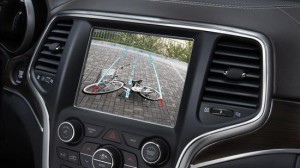 Making Back-ups and Rollover Accidents a Thing of the Past – Rearview or backup camera systems of varying degrees of sophistication are well on their way to make accidentally backing into an object or pedestrian – especially small children who may be playing behind a parked vehicle – a thing of the past. In fact, like anti-lock brakes and airbags, rearview cameras will be a required safety feature in all new vehicles built in and after May 2018. Many auto manufacturers already have jumped on-board, providing rearview cameras as standard equipment on all models. These include the complete vehicle lineup from Honda, Acura and Buick.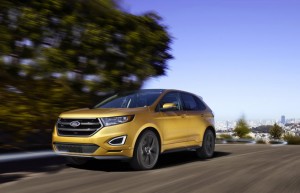 Making Lane Changes Safer – This one is actually two separate systems, each of which is equally important. One is known as lane departure warning (LDW) and the other is lane keeper system or lane keeper assist. Lane departure warning systems alert the driver when the vehicle is unintentionally crossing over lane markings. The system sounds an audible beeping or other sound and shows a lane departure warning message on the vehicles multi-information display. The Lane Keeping system in the 2015 Ford Edge uses a forward camera to scan the road ahead. These types of systems are offered by many automakers, including Acura, Honda, Ford, Audi, Infiniti, Cadillac, BMW, Subaru, Volvo, Toyota and Mercedes-Benz, to name a few. About 50 percent of 2014 vehicles offered lane departure warning systems as options, according to a report from the AAA. Lane departure warning systems are estimated to have the potential to reduce lane departure-associated head-on crashes by up to 46 percent.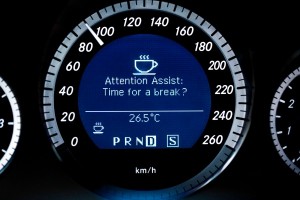 Drowsy Driver Alert Systems Keep Drivers Awake – You never know when a cold, flu or other illness, chronic or occasional, will contribute to excessive drowsiness. In the same manner, certain medications taken regularly for various conditions can make you drowsy. And for those of us who are chronically or sometimes sleep deprived, driving in such a state can be hazardous to our health and the safety of others. Drowsy driver alert systems, available as optional or standard equipment (or as part of packages), help keep the driver awake and alert while behind the wheel. The system from Mercedes-Benz is called Attention Assist. It creates a driver profile and sounds a warning chime and displays a coffee cup icon when there's a deviation from the profile setting.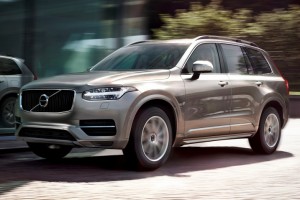 Run-Off Road Protection Helps Automatically Trigger Car's Safety Response – Advanced safety technology developed by Volvo is available in the 2016 Volvo XC90. This includes a run-off road protection package that involves numerous sensors and scanners to detect the vehicle's left or about to leave the pavement and automatically triggers the car's safety systems.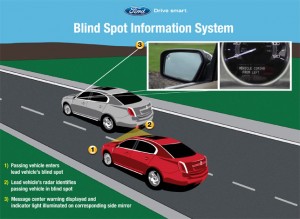 Blind-Spot Monitoring and Blind Spot Detection Help Drivers 'See' Around Blind Spots – Driver's can't have eyes in the back of their heads, but they can opt for safety technology that does just that – help them see where field of human vision is spotty, at best. These systems may have different names and offer slightly different results, ranging from warning sounds and visible alerts to actually automatically intervening to prevent collisions – but the latter is only as part of certain technology packages that include some form of collision mitigation system. According to the AAA, nearly three-quarters of 2014 vehicles offered blind spot warning systems.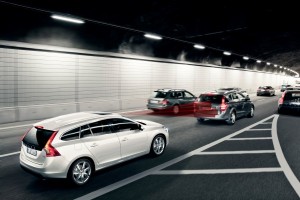 Forward Collision Warning Sensors to Prevent Low-Speed Crashes – Called by various names, including forward collision warning to Volvo's City Safety System, this safety technology used infrared sensors, lasers and cameras to help prevent low-speed crashes in traffic.
Forward Collision Prevention or Mitigation – Taking forward collision warning systems one step further, forward collision prevention or mitigation systems actually pre-charge the brakes so the driver can have a faster reaction time to pressing on the brake. Forward collision mitigation systems have the potential to avoid or mitigate front-to-rear crashes more than 80 percent of the time.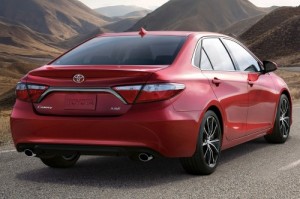 Adaptive Cruise Control Maintains Safe Driving Distance – Some cars, like the 2015 Toyota Camry, offer cruise control settings to insert a safe driving distance from the vehicle ahead so that when it's too close, the system slows the vehicle down to maintain a safe following distance. It can also speed up your vehicle to compensate for vehicles ahead changing their speed.
Adaptive Headlights Create a Clear View of the Road Ahead – This safety technology adjusts the vehicle's headlights in response to the driver's steering input in order to provide a clear view of the road ahead. This tech is useful to prevent crashes on curves, hills, turns, and to highlight possible driving hazards. The Insurance Institute for Highway Safety (IIHS) says that adaptive headlights are potentially relevant to 90 percent of the crashes that occur on curves at night.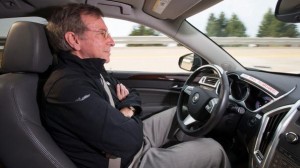 Self-Driving Cars May Make Driving Safer in Years to Come – This safety technology is quite a ways away from being a commonplace feature in new vehicles, but automakers and other companies such as Google are hard at work hoping to go full speed ahead. GM's Super Cruise technology is said well on the development road and will be available by the end of the decade. There are still many difficulties to be ironed out with self-driving cars, not the least of which are state and regulatory body laws, insurance issues, consumer privacy and other concerns.
Search used cars for sale and find the best deals near you at iSeeCars.com.
To get a FREE iSeeCars VIN Report for a car, click here.