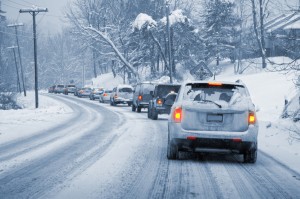 If the snow keeps blowing and you've had enough of the winter sniffles, shoveling snow and packing sandbags in the trunk so you don't get stuck, it's time to rev up your creative juices and do something a little different. Get your mind reprogrammed with these 10 zany (but fun) car things to do when you're sick of winter already.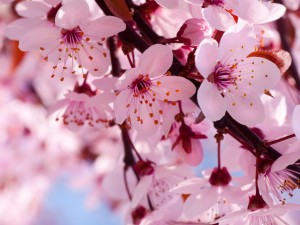 Add floral scents to the interior. All that time your car's been closed up with inclement winter blizzards outside means the interior's probably pretty smelly by now. While it may not entirely do the trick, if you add a floral scent to the car – hang one of those springtime bouquet deals you get at the car wash from the rearview mirror or tuck it somewhere in the vehicle – the aroma will be better.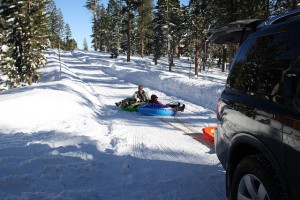 Borrow a friend's vehicle and go sledding. Maybe you drive a boring sedan and are fed up with kicking off the accumulated snow and ice from the bumpers and fenders and in the wheel wells. Why not make the most of the miserable winter weather by borrowing a friend's SUV or AWD crossover and go sledding with the kids. If your friend isn't interested in lending you his ride, convince him to carry you and your brood and you all go sledding together. Offer to buy lunch or coffee afterwards to sweeten the deal.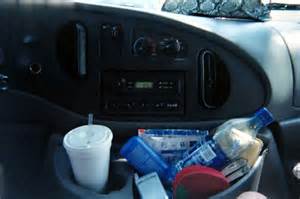 Spruce up the car with an interior cleaning. Spring may still be a couple of months (or longer) away, but you can get a jump on fair weather by taking the time to do a little spring cleaning of your car's interior now. This is an excellent time to ditch all those fast food containers and the inevitable assortment of half-empty water bottles and candy wrappers. Ditto the dog chews, oddball mittens, scarves and cough drops. Hey, if nothing else, your car will feel a lot roomier once you clear out the clutter. And, if you're conscientious, you won't have to do it all over again come April.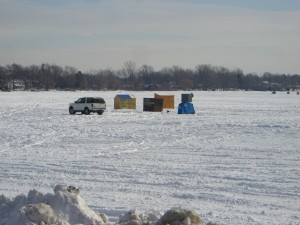 Go ice fishing. Now, this isn't everyone's idea of fun, but for the right individual(s), there's something to be said about heading out to a frozen lake (make sure there's thick enough ice to hold your vehicle) and carving out a hole to do a little ice fishing. Ask friends who do this where the best spots are and maybe head to their fishing shanty. It's a fun way to spend a still-wintry afternoon when spring's still a ways off.
Create a car scrapbook. Digging through old photo albums may net a treasure trove of photos of cars you've owned in years past. Why not invite the kids to help identify photos of family vehicles through the years – especially if the kids are in them – and create a car scrapbook. An alternative is to put together different scrapbooks (each kid and the parents can have their own) with cars they'd love to own or drive. Sky's the limit here, and this can be an exercise in aspiration ownership, too.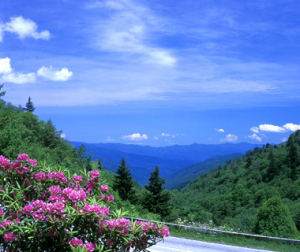 Plan a springtime ride. Where are you eager to go but have to wait until spring to drive there? Or, maybe you don't have any place in mind yet, but the idea of a springtime ride tickles your fancy. Start figuring out where that may be and put some plans together. Maybe it's a ride in the mountains to check out spring flowers or a drive to a weekend hideaway for a little couples' romance. Pick the place and put plans into motion.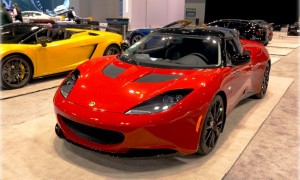 Check out the auto show. Nothing whets the appetite for spring better than an auto show. Ask show goers for any major national auto show, whether it's the Chicago Auto Show, the nation's biggest, or the New York Auto Show, the one closest to spring, and they'll tell you it's a great way to spend time looking at all the hot new production and concept cars and forget about winter for a while.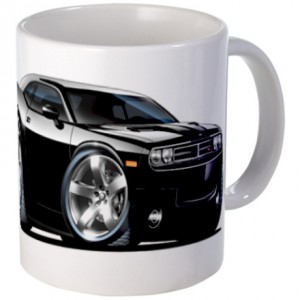 Design mugs with car photos on them. Personalize coffee cups, hot chocolate mugs, even beer steins with car photos. There are online services that make it easy to do this and you'll have something unique to show for it. If you don't have a shot of your current car that will work, you can always download a JPEG of a car you'd like to own from the auto manufacturers or elsewhere on the Internet.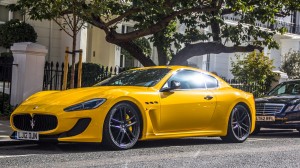 Engage in a little dreaming. If money was no object, what would your dream ride be? Flipping through car magazines or searching the Internet can yield a number of different possibilities. This may be especially appealing to those who must drive a large SUV, wagon or minivan to take care of hauling family members all over the place. Perhaps a sports car or high-performance exotic or a delightful drop-top is what you imagine yourself driving. There's nothing wrong with a little self-indulgence while the winter weather still blows (literally).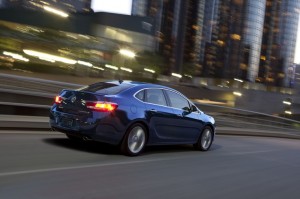 Get ready to sell and buy new. This last tip for a fun thing to do when you're sick of winter already isn't all that zany, but it is definitely fun. If you're planning to sell your vehicle and buy a new (or newer used) one this spring, get all your to-do things done well before it comes time to hang that for sale sign in the window, list it on eBay or some other website. Line up your finances, check out the rebates and incentives and you'll be well on your way to the purchase or lease of your new ride when the time is right. It sure beats being down in the dumps about the latest 12 inches of snow that fell last night.
Search used cars for sale and find the best deals near you at iSeeCars.com.
To get a FREE iSeeCars VIN Report for a car, click here.