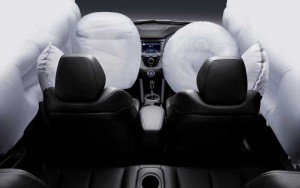 No matter how good of a driver we think we are, the fact is that many accidents occur as a result of something the other driver or drivers did or didn't do. We can't be 100 percent sure of our reaction time, given an emergency situation, and that's why safety features in cars are so important.
There are passive safety features and active ones. Some are now standard equipment in new vehicles or offered as options, sometimes part of a package. In used cars, you might be able to get what you want without having to pay the additional cost you'd have to shell out for a new car.
With this in mind, here are 11 safety features you should have in your next used vehicle. Keep in mind that if car A is roughly the same as car B, but car B has more of these safety features on it, paying a little extra money to get what you really want – and should have – isn't a bad idea.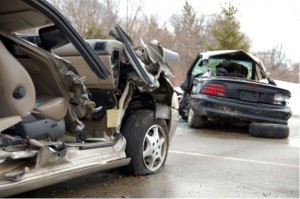 Anti-lock Brakes (ABS) – Really, this is a no-brainer. Unless you're looking at a decades-old vehicle, all used cars of recent years should have anti-lock brakes. Whether it was included as standard equipment or purchased by the original buyer as an option doesn't matter, as long as the car has ABS, this is an absolute must for a used car purchase. According to safety statistics, ABS reduces multiple vehicle crashes by 18 percent.
Adaptive Cruise Control – You don't need to buy a luxury car, necessarily, these days to be able to get a car with adaptive cruise control. Family cars are increasingly offering this safety feature as an option or part of a tech or safety package. The feature uses forward-looking sensors (radar and/or cameras) to monitor the distance ahead to a vehicle. What's great about adaptive cruise control is that it automatically reduces the vehicle's speed in traffic – the driver doesn't need to do anything. As traffic speeds up, the system accelerates the vehicle to maintain the preset speed.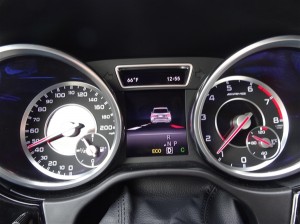 Lane Keeping Assist – Some cars have systems designed to keep the driver in his or her lane and activate when the driver veers out of position.
Adaptive Headlights – If you're buying a used luxury car, chances are this safety feature may be on it. Think of it as intelligent headlights, for when driving around a curve, these lights afford the driver a better view of the road. Even better, data from the Highway Loss Data Institute (HLDI) show that property damage liability claims dropped as much as 10 percent with adaptive headlights.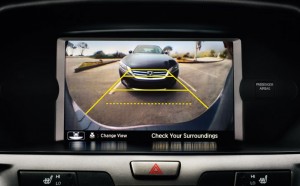 Backup or Rearview Camera – Not that many years ago only luxury cars offered backup cameras. Today, they're a popular option on many family cars. Some automakers, including Honda, have put rearview cameras on nearly their full lineup. Backup cameras provide driver assurance when trying to back out of a parking spot or out a driveway.
Reverse Backup Sensors – Sensors embedded in the vehicles bumper or elsewhere in the rear of the car work with or without a backup camera to alert the driver he's about to hit something when backing up.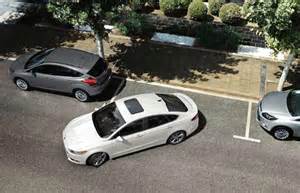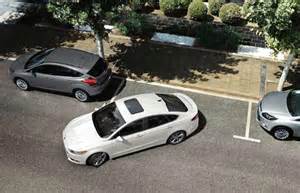 Parking Assist – Called by various names, depending on the automaker, parking assist systems may be semi- or fully autonomous. What does this mean? The feature detects the size of a parking spot and guides the driver into starting position. Then the driver can complete the parking maneuver on his own. Fully autonomous parking assist systems have a computer that does the whole job without any need for driver input.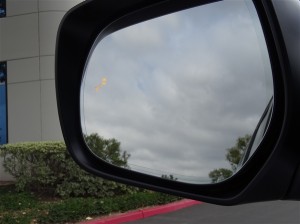 Blind Spot Detection – Again, automakers have different names for systems designed to detect a car in the driver's blind spot. These include blind spot information system, blind spot alert, blind spot intervention, and blind spot monitoring with cross traffic alert. If there is a vehicle in too close proximity, the system emits a beep if the driver puts on the turn signal or flashes a light in the side mirror.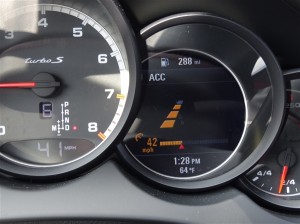 Forward-Collision Warning System – Also called forward collision avoidance system, this system uses the same forward-looking sensors to alert the driver with auditory or visual warnings when the car is too close to a vehicle in front. This is a pre-crash warning system that is very valuable to have. Note that it may be included as part of a package.
Autonomous Braking – On some cars, especially luxury makes from Mercedes-Benz, Audi, BMW and Lexus, if the driver fails to respond in time to the forward-collision warning, there's an automatic braking feature that goes into effect. This helps to prevent a collision or reduce the impact. A combination of forward-collision warning and autonomous braking is the best one-two safety feature.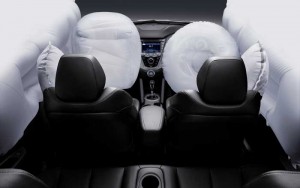 Airbags – Here is a case where more is always better. If you have a choice of a vehicle with four airbags or 10, go for the car with the bigger number. Since you never know when an accident may occur, protecting yourself and your passengers is critical, and airbags help save countless thousands of lives every year.
Lending weight to the discussion are the results of a survey from Kelley Blue Book on 10 "must have" features consumers want. Among the top 10 were backup/blind spot cameras (39 percent) and collision sensors (25 percent).
Search used cars for sale and find the best deals near you at iSeeCars.com.
To get a FREE iSeeCars VIN Report for a car, click here.