"Everybody into the car," Dad calls out and the ensuing scramble is either due to excitement or trying to postpone the inevitable. After all, a roadtrip with the entire brood in tow can be tantamount to a great deal of frustration. Savvy parents know it makes sense – and avoids a lot of sibling bickering, crankiness, and losing your cool – to plan ahead and have plenty of in-car distractions for the kids as well as interesting stops on the itinerary en route to your destination. With this in mind, we've come up with a list of 12 fun, safe things to do on a summer roadtrip with the family.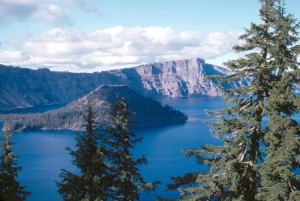 Visit a National Park
No matter where you live in the United States, there is likely one or more of the 58 national parks available to you to visit. There's nothing better than being able to take a day to just unwind, relax, and explore the natural beauty and uncommon wonders such parks offer. In the West, there's Yellowstone in Wyoming, the Grand Canyon in Arizona, the Cascades and Mount Rainier in Washington, Crater Lake in Oregon, Kenai Fjords and Denali in Alaska, Yosemite, Redwood, and Channel Islands in California, Glacier in Montana,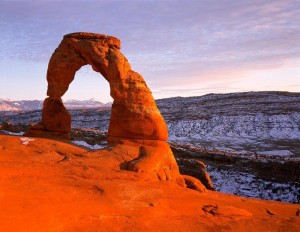 Bryce, Zion, Arches, and Canyonlands in Utah, Carlsbad Caverns in New Mexico – and that's just a start. Check out the Everglades in Florida, the Great Smoky Mountain in Tennessee, Mammoth Cave in Kentucky, the Badlands in South Dakota, Acadia in Maine, Shenandoah in Virginia, Hot Springs in Arkansas, and more.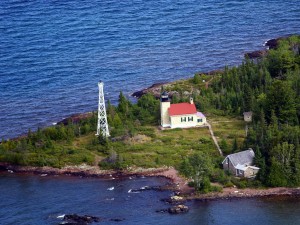 State Parks Offer Equally Enjoyable Activities
Don't forget to scout out the many state parks you'll have access to on your trip. From a leisurely lunch to an afternoon hike, fishing, or horseback activity, there's lots to do in a state park.
After being in the car for hours on end, not counting the intermittent stops for gas and restroom breaks, what your family could really use is a good, long hike. Perhaps you've planned an overnight stop at a place where there's an excellent, all-purpose use trail, or you make it an afternoon lunch and hiking side trip. Whether you're all ardent hikers or casual day hikers, hiking is fun, safe, inexpensive (mostly free, unless the site is within a national park, in which case you'll need a day pass or annual pass), and a great way to break up the trip – and add another dimension to the summer vacation. 
Some parks have the option of a safari, of sorts. You'll travel by Jeep, train, mule, horse or on foot, depending on the location and services provided, and have the opportunity to view the wildlife native to the area on a safe and guided excursion. This will provide lasting memories for everyone in the family and is something unlike the typical family vacation.
Go Canoeing
Many national and state parks have wonderful rivers. This makes canoeing an attractive way to spend a few hours with the family. Just be sure to hook up with a reputable outfit and make sure everyone wears life jackets.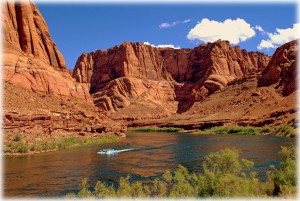 Experience River Rafting
Talking about a memorable experience, here's one that will surely be talked about for years to come: a river rafting trip. From a peaceful boat float down a serene river to white water rafting with experienced guides, river rafting – available in numerous national parks – is an exciting and fun way to bond with the family, see nature from an entirely different perspective, and provide lots of opportunities for scenic photos.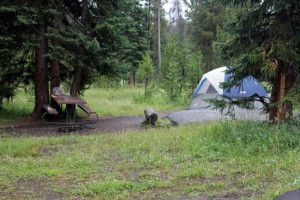 Nothing Like Camping for a Unique Experience
While most families make use of hotels and motels and some stay with relatives, another fun and safe thing to do on a summer roadtrip is to camp. There is no single way to camp. Rather, there are different styles of camping, so take your pick. There's the roughing it style, with a tent you erect, cooking on a Coleman or other portable stove, fishing for your dinner, picking berries, etc., and there's the family-size tent that can accommodate everyone. There's also pop-ups on pickups, recreational vehicles (RVs), and pull-along vacation trailers. If you're camping in a national or state park, having your sleeping quarters with you means you can stay as long as you like and you don't need to worry about maid service.
Get Your Fishing On
Bring your own poles or rent fishing gear at the destination you choose to stop at to fish. There's also sport fishing, which is another fun option for family vacations. Catching and cleaning the fish is another story. This might take some practice and getting used to, but if you plan to eat what you catch, it's a necessary part of the experience. 
How About a Mule Ride? 
In some locations, especially in the Grand Canyon and areas of Yellowstone and Yosemite, mule trips are the only way to explore remote parts of the national parks. You can also rent horses in many of the same parks for trail rides in more accessible parts of the park.
With so much going on, you'll want to make sure you're capturing as much of it as possible with your camera. Today's variety and styles of digital cameras make photography a fun and economical (not to mention easy) activity to participate in during a summer family roadtrip.
Check Out Small Towns 
America has thousands of small towns, each with their own unique charm. When you stop overnight or have lunch or dinner in a small town, you have the opportunity to slow down and experience life at a different pace that what you might be used to. There's also great local shopping and souvenir treasures you'll remember for years.
Bike Around
Pedal power is another way to get around once you've arrived at your destination. Say you've decided to stay at a motel or bed and breakfast in a small town, by the beach or ocean, or a town adjacent a park you plan to visit. Rent bicycles for the family and explore the area this way.
Search used cars for sale and find the best deals near you at iSeeCars.com.
To get a FREE iSeeCars VIN Report for a car, click here.