Consumers looking for the greenest 2016 vehicles, as well as some greener ones that slot right in under the greenest ones, the latest listing from the American Council for an Energy-Efficient Economy (ACEEE) offers 24 excellent choices to consider.
The ACEEE noted that although diesel-powered vehicles have done well in previous rankings, only a few places away from the "Greenest" list, after the EPA announced that Volkswagen cheated federal emissions standards since 2009 by using defeat devices, greenercars.org suspended its Green Scores for all affected Volkswagen, Audi and Porsche diesel models.
12 Greenest 2016 Vehicles
One point to note is that this year's list of the Greenest 2016 vehicles doesn't include a single vehicle with only an internal combustion engine. In fact, the list is entirely populated with plug-in and hybrid vehicles. The ACEEE says that this is due, in part, to the disappearance from the American market of vehicles that have traditionally done well on the annual list, such as the Honda Civic Natural Gas.
2016 Mercedes-Benz Smart ForTwo Electric Drive Convertible/Coupe – Making its third consecutive appearance at the top of the Greenest list is the Smart ForTwo Electric Drive from Mercedes-Benz with an overall score of 63. This year marks a complete redesign for the Smart ForTwo, offering more space, more power, an attractive new interior with innovative infotainment center.
2016 Chevrolet Spark EV – Also earning a score of 63 is the 2016 Chevrolet Spark EV. Quick acceleration and handling, a quiet interior, and an impressive list of standard features are other standout traits of the Spark EV.
2016 Fiat 500E – A score of 62 is enough to place the 2016 Fiat 500E in the number three spot of this year's Greenest list. The 500E two-door mini-compact hatchback coupe is fun to drive, easy to park, and has an above-average cruising range.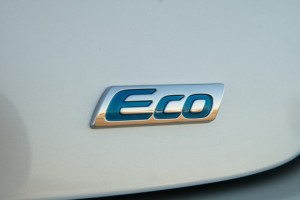 2016 Toyota Prius Eco – The new 2016 Toyota Prius Eco does very well on this year's Greenest list, securing the number four spot with a score of 61. The Prius Two Eco is shod with ultralow-rolling-resistance tires, a lighter lithium-ion hybrid battery, a lightweight tire inflation kit (in place of a spare tire), two-tone wheel covers, and illuminated keyless entry on three doors. There's no standard rear wiper.
2016 Volkswagen e-Golf – Featuring just as much cargo space as other Golf models, the 2016 Volkswagen e-Golf has the whole Greenest label going for it as well. Superior ride and quietness, outstanding cabin materials and build are other e-Golf characteristics worth a mention.
2016 Nissan Leaf S/Leaf SV – The all-electric 2016 Nissan Leaf S and Leaf SV, scoring 61, earn a prominent number six spot on this year's Greenest list. The Leaf is an affordable EV with a quiet cabin, roomy rear seat, many features and a long cruising range for an electric vehicle. It's also available nationwide.
2016 Kia Soul Electric – This year marks the first time Kia has managed to earn a top spot on the Greenest list since 2009, notes the ACEEE, and it is due to the performance of the 2016 Kia Soul Electric, which scored 59.
2016 Toyota Prius c – Nimble, easy to park, and the most affordable member of the Prius family, the 2016 Toyota Prius c also is surprisingly roomy and boasts stellar fuel economy. No wonder it ranks high on the Greenest list for 2016.
2016 Toyota Prius – Toyota's original Prius does very well on this year's list of the greenest vehicles, scoring 58, just one point under its sibling, the Prius C. Notably quieter and better handling than last year's model, the completely redesigned 2016 Toyota Prius hatchback also boasts generous cargo space and a significantly improved driving position.
2016 Ford Focus Electric – In electric form, the 2016 Ford Focus is only offered as a hatchback. Yet its equipment level is similar to the gasoline-powered Focus Titanium, with the exception of leather seating and power driver seat being optional. The Focus Electric does sport exclusive xenon headlights and LED taillights as standard equipment. But it may be the placement on the ACEEE's Greenest list for 2016 that seals the deal for some consumers.
2016 Chevrolet Volt – Significant increases in fuel economy along with its streamlined vehicle design are two reasons the all-new 2016 Chevrolet Volt grabbed the number 11 spot on this year's Greenest list. The Chevy Volt managed to earn a score of 56.
2016 Volkswagen Jetta Hybrid – With the same score of 56 as the 2016 Chevy Volt, the 2016 Volkswagen Jetta Hybrid comes in at number 12 on this year's list of Greenest vehicles. The Jetta Hybrid is a generously sized compact sedan with a big back seat and trunk and a responsive hybrid powertrain.
12 Greener 2016 Vehicles
While they didn't quite make the Greenest vehicles list, these 12 Greener choices are almost as impressive. The 2016 Mercedes-Benz Smart ForTwo and the 2016 Chevrolet Spark gasoline-powered vehicles score right under the 2016 VW Jetta Hybrid.
2016 Toyota Prius Eco – No need to say more. The admirable traits of this vehicle are listed above in Greenest cars.
2016 Toyota Prius c – Ditto remarks for the Prius c model from Toyota.
2016 Mercedes-Benz Smart ForTwo Convertible/Coupe – The same stellar attributes as the Electric Drive model apply to the 2016 Mercedes-Benz Smart ForTwo convertible and coupe in gasoline-powered models. If you're a city dweller, the easy maneuverability of the Smart ForTwo may make a lot of sense.
2016 Chevrolet Spark – In addition to the 2016 Chevy Spark EV nailing the number two spot in Greenest vehicles this year, the gasoline version of the Spark subcompact car ranks at the top of its car class. Featuring 10 standard airbags, the 2016 Spark is a Top Safety Pick of the Insurance Institute for Highway Safety (IIHS). Spark also features available 4G LTE Wi-Fi connectivity.
2016 Toyota Prius v – This wagon version in the Toyota Prius family is appealing because of the hybrid fuel economy it gets, family-friendly cargo space, quiet and comfortable ride and roomy interior with lots of space.
2016 Honda Fit – Another gasoline-powered car that ranks at the top of its class in fuel efficiency is the 2016 Honda Fit subcompact hatchback. The Fit is amazingly spacious, thanks to its innovative rear seat design. It's also filled with competitive features, gets great fuel economy and offers excellent visibility.
2016 Ford C-Max Hybrid – If you're looking for an affordable alternative to small crossovers, wagons and hybrids, look no further than the 2016 Ford C-Max Hybrid. In addition to its refined ride, quick acceleration, responsive handling, and stylish interior, the C-Max Hybrid is also supremely fuel-efficient, scoring a 51 on this year's Greener vehicles list.
2016 Subaru Crosstrek Hybrid – Standard all-wheel drive, spacious seating, generous features, relatively strong off-road ability, excellent safety scores and good fuel economy are stellar traits of the 2016 Subaru Crosstrek Hybrid. The Crosstrek Hybrid also earns the ACEEE designation as one of this year's Greener vehicle choices.
2016 Chevrolet Trax – A small urban runabout SUV, the 2016 Chevrolet Trax, besides being on the Greener vehicle list, also offers consumers a lot of standard equipment for the money, excellent crash test scores, numerous spots for storage and a decent amount of passenger space for its size.
2016 Ford Transit Connect Van – With its customizable cargo area and the fact that the 2016 Ford Transit Connect Van is less expensive than traditional minivans and is considered more involving to drive, plus the ranking as one of the Greener vehicle choices for 2016, consumers looking for another alternative for transporting larger families may well consider the Transit Connect.
2016 Land Rover Range Rover Evoque – Compact luxury crossover buyers shopping for something unique, compellingly designed and fuel efficient for its size should take a look at the 2016 Land Rover Range Rover Evoque. Excellent handling and unrivaled off-road abilities in this class are other reasons to choose the Evoque, as is the placement on the 2016 Greener vehicles list.
2016 Chevrolet Colorado/2016 GMC Canyon – These two corporate siblings are admirable choices for a midsize truck with many high-tech features, a maneuverable ride and respectable fuel economy. As their placement at number 12 on the 2016 Greener vehicles list attests, these trucks are also noteworthy as trucks that can be green as well as versatile.
Search used cars for sale and find the best deals near you at iSeeCars.com.
To get a FREE iSeeCars VIN Report for a car, click here.