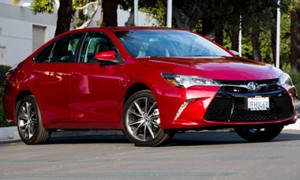 First of all, let's acknowledge the fact that a family car can be more than a sedan. After all, families come in all sorts of configurations and there are often several vehicles that are required to do family duty. With this said, the family cars in the list of "15 Best Family Cars of 2015" from Kelley Blue Book (KBB) include pickup trucks, SUVs and crossovers, two minivan, wagon, and, of course, sedans.
Methodology: KBB editors started with a list of 23 cars considered the latest and greatest family vehicles, then narrowed them down to 15 by eliminating those due for immediate replacement and those clearly surpassed by newer models. To this list, editors added new or redesigned models for the 2015 model year, then voted on all of them and ultimately came up with the following list of 15 Best Family Cars of 2015. Key considerations for family cars include comfort and handling, safety, child seat installation, rear-seat entertainment options, cargo space and extra features. Here we take a look at each of the 15 on the KBB list, arranged according to segment, and provide our commentary in addition to vehicle highlights.
Midsize/Large Cars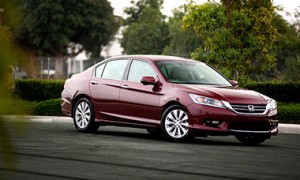 2015 Honda Accord – Both owners and KBB editors have long favored the Honda Accord midsize sedan, and the 2015 Accord deserves its place on the 2015 list of best family vehicles. Superb packaging, impressive fuel economy and rewarding performance: a perfect mix for a top family car.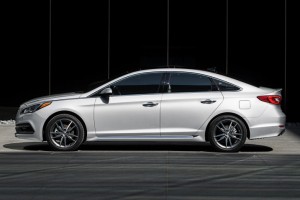 2015 Hyundai Sonata – Completely redesigned for the 2015 model year, the Hyundai Sonata midsize sedan is more impressive than ever, say the editors at KBB. We have to agree. Solid build quality, a roomier interior, quiet ride, lots of standard and optional features for the money, and the debut of a new Eco trim level with a 1.6-liter turbocharged four-cylinder engine are just a few of the reasons the Sonata stands out as a great family car.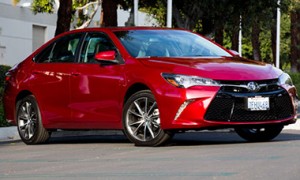 2015 Toyota Camry – It's the best-selling car in America and, for 2015, the Toyota Camry midsize sedan is "refreshed." Translate that to mean just making a great car even better. All-new exterior styling, improved handling, more equipment, better rear-seat space are just some of the attractive changes.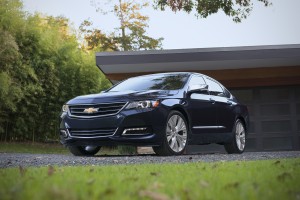 2015 Chevrolet Impala – As a full-size car, the 2015 Chevrolet Impala impresses by making its second appearance on the annual KBB list of best family cars. Quiet ride, feature-rich cabin, and new 4G data connection with WiFi hotspot capability are highlights, as is the debut of a new gasoline/CNG bi-fuel model.
Small Cars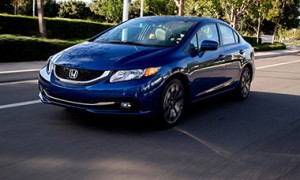 2015 Honda Civic – Family car buyers just starting out often check out small cars because of their affordability and fuel efficiency. So it's logical that the 2015 Honda Civic makes KBB's list of best family vehicles (small families, that is). It's smaller and more affordable, so what's not to like?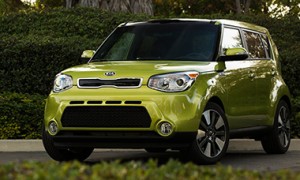 2015 Kia Soul – The unique and uniquely-versatile 2015 Kia Soul is another small car that's a family favorite. Not only is it roomy and well-styled (immediately distinguishable), but it's also fuel-efficient and easily customizable.
2015 Honda CR-V – For a lot of families in America, the Honda CR-V provides just the right blend of practicality and versatility in a well-made and good handling crossover.  No wonder it made this year's list of best family vehicles from KBB.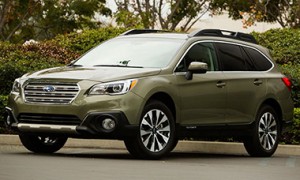 2015 Subaru Outback – The new 2015 Subaru Outback is designed to please families in all sorts of ways families use their vehicles: recreationally, transport duty, errands, shopping, city and highway driving, even for business. KBB hails the Outback as a "midsize sedan meets versatile SUV meets standard all-wheel drive." We couldn't say it better.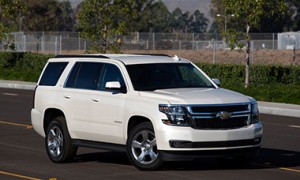 2015 Chevrolet Tahoe – Long regarded as a workhorse SUV more at ease doing the heavy lifting (the Tahoe is an excellent tow vehicle when properly equipped), the 2015 Chevrolet Tahoe gets some fresh updates that add to its appeal as a top family vehicle. With seating for nine, and all that cargo capacity and towing ability, it's definitely versatile. The only downside is the fuel economy, which is still respectable for the type of all-purpose vehicle the Tahoe is.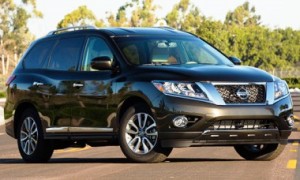 2015 Nissan Pathfinder – The three-row crossover SUV 2015 Nissan Pathfinder proves that family cars don't have to be dull and boring. The Pathfinder has plenty of room for hauling family gear and bringing home whatever you need from the grocery, hardware or other store – within reason. Take it off-road (properly equipped) for a little recreational time with the family or use it as a daily driver.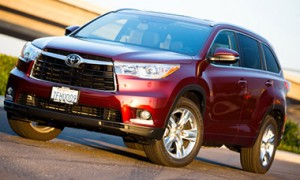 2015 Toyota Highlander – New this model year, the 2015 Toyota Highlander midsize SUV is a clear winner as one of the 15 Best Family Cars of 2015. Besides its bold new styling, the Highlander has "cool" features and boasts seating for eight.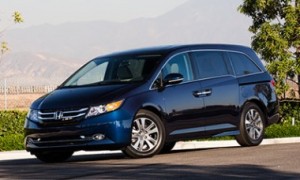 2015 Honda Odyssey – It's clearly no surprise that the 2015 Honda Odyssey minivan made the KBB list as a top family vehicle. After all, the Odyssey has been a favorite family car for many years. And for families on the go, well, you can't beat the Odyssey to ring all the right bells.
2015 Toyota Sienna – Also expected on the list of best family vehicles for 2015 is the 2015 Toyota Sienna minivan, a real people-mover with the segment's only all-wheel drive option. Upgraded interior and new features just add to the Sienna's appeal.
Pickup Trucks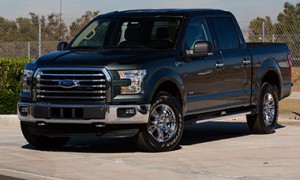 2015 Ford F-150 – KBB editors also found the all-new 2015 Ford F-150 worthy of top family car honors this year. The F-150 is America's best-selling vehicle and Ford radically changed its design for 2015 – for the better, obviously.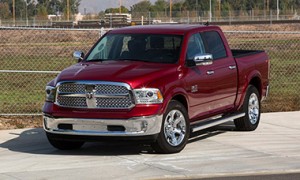 2015 Ram 1500 – With an interior that's as rich as a well-made sedan and a cabin that seats six, the 2015 Ram 1500 is right up there as a capable performer deemed worthy of the accolade as one of the 15 Best Family Cars of 2015.
What if your favorite isn't on this list? The bottom line is whatever works for you is your best family vehicle. Still, it couldn't hurt to take a closer look at these vehicles, especially if you're in the market for a new family car.
Search used cars for sale and find the best deals near you at iSeeCars.com.
To get a FREE iSeeCars VIN Report for a car, click here.