With the costs of everything seemingly going up, you might be surprised to learn that there are some great 2016 sedans that don't cost an arm and a leg. Granted, they're not your typical family sedans in size – most are subcompact or compact in dimensions. But this doesn't mean they don't serve a useful purpose for smaller families, commuters, students or those interested in a little more room and good gas mileage as well. Take a look at these 16 2016 sedans under $20,000.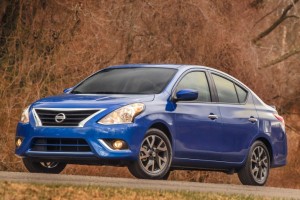 2016 Nissan Versa – The lure here is for a no-frills sedan that offers affordable, basic transportation. The ride is quite comfortable in the 2016 Nissan Versa sedan and there's a great deal of interior space. With only a single powerplant, a 109-horsepower, 1.6-liter four-cylinder engine, what the Versa lacks in performance it gets in fuel economy — 27 mpg city/36 mpg highway. Prices start at $11,990 – and that's something you can take to the bank (the money you save, that is).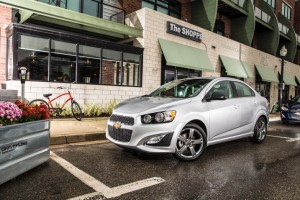 2016 Chevrolet Sonic – With competitors entering the field, the 2016 Chevrolet Sonic subcompact sedan, now entering its fifth year virtually unchanged, is still stylish, fun to drive, fuel efficient (26 mpg city/35 mpg highway), safe and affordable. Prices start at $14,345.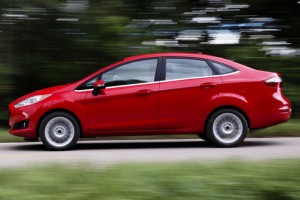 2016 Ford Fiesta – For a subcompact, the 2016 Ford Fiesta S sedan – outside of its very affordable $14,580 starting price – offers a number of features unexpected at this price, excellent steering, nice proportions and the ability to carry four passengers, although rear seat space is a bit cramped. Fuel economy in the S sedan is an estimated 28 mpg city/36 mpg highway.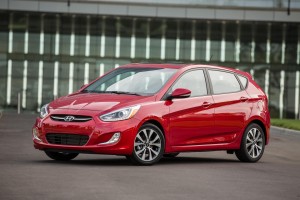 2016 Hyundai Accent – Good fit and finish in the cabin, attractively styled on the exterior, a high level of standard equipment on the base 2016 Hyundai Accent SE sedan, and an excellent starting price of $14,745. What's not to like in this affordable subcompact? Fuel economy is an estimated 27 mpg city/38 mpg highway.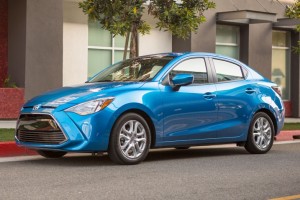 2016 Scion iA – While it's not all that fast or particularly roomy, what the 2016 Scion iA subcompact sedan has going for it is a good set of features, a refined interior, enjoyable driving and exceptional value. Fuel economy is also good at an estimated 31 mpg city/41 mpg highway. In manual transmission, the Scion iA carries a starting price of $15,700.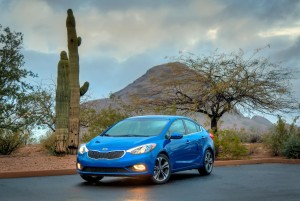 2016 Kia Forte – On the inside, the 2016 Kia Forte sedan is simple, straightforward and somewhat sporty and nicely finished. As for handling, it's decent, although not a pavement-pounder. This is a mainstream compact car with a nice feature set. The starting price of $15,990 is what makes for a smart buying decision, along with fuel economy estimated at 25 mpg city/37 mpg highway.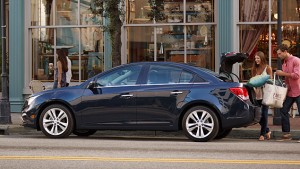 2016 Chevrolet Cruze Limited – Inching closer to midsize in proportions and roominess, yet lighter and more fuel efficient with respect to power and fuel economy, the redesigned 2016 Chevrolet Cruze compact sedan also boasts some of the best crash-test safety ratings in its class. The 2016 Chevy Cruze Limited carries a starting price of $16,120. Estimated fuel economy is 25 mpg city/36 mpg highway.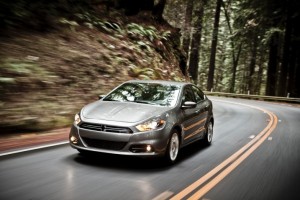 2016 Dodge Dart – With its sporty and distinctive styling, there's no mistaking this is a Dodge – although it's on the lower end of the Dodge performance spectrum. Still, the 2016 Dodge Dart is a handsomely styled, comfortable compact car with class-leading safety ratings, a good feature set and an attractive interior. There's also good seating position in the Dart, which is so roomy that it feels like a midsize sedan. Look for a starting price of $16,895 in the Dart SE sedan, with estimated fuel economy of 25 mpg city/36 mpg highway.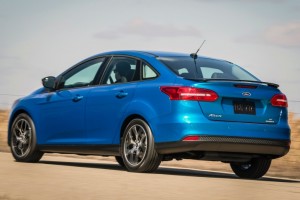 2016 Ford Focus – While it may not be a standout in terms of styling and some other items, the 2016 Ford Focus has a few things going for it to recommend it as a small car choice. These include a quiet interior, abundant high-tech and upscale options, attractive cabin and balanced ride and handling.  This really is a great car for those on a budget, with prices starting at $17,225. Fuel economy is an estimated 26 mpg city/36 mpg highway.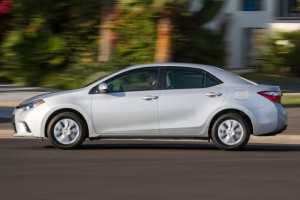 2016 Toyota Corolla – A smooth and comfortable ride, spacious interior, and good value make for a reliable transportation option. The 2016 Toyota Corolla L compact sedan, in manual transmission, carries a starting price of $17,230. The front-wheel drive sedan is powered by a 1.8-liter in-line four-cylinder engine that delivers an estimated 28 mpg city/37 mpg highway fuel economy.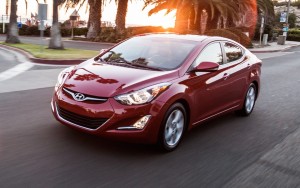 2016 Hyundai Elantra – It is Hyundai's best-selling vehicle year-to-date (through October) and the 2016 Hyundai Elantra sedan is one of many car reviewers' favorite compact cars. A solid safety record, handsome styling, outstanding warranty and excellent value make for a compelling buying opportunity. The starting price for the 2016 yHyHyundai Elantra sedan is $17,250 and fuel economy is an estimated 27 mpg city/37 mpg highway.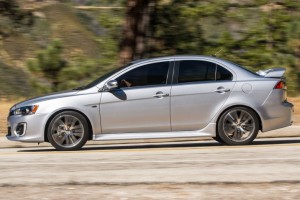 2016 Mitsubishi Lancer – The oldest compact car in the segment, the 2016 Mitsubishi Lancer sedan is definitely showing its age. Still, the Lancer offers small sedan buyers good value and rather sporty driving, all things considered. The Lancer ES in manual transmission, carries a starting price of $17,595. Fuel economy is an estimated 25 mpg city/34 mpg highway.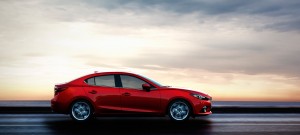 2016 Mazda Mazda3 – Premium look and feel, outstandingly fun to drive, standout styling and design – these are attributes of the 2016 Mazda Mazda3 sedan that offer consumers looking for an affordable compact sedan plenty to like. In iSport with manual transmission, the starting price is $17,845. Fuel economy is an estimated 29 mpg city/41 mpg highway. The Mazda3 is also a Top Safety Pick+ from the Insurance Institute for Highway Safety (IIHS).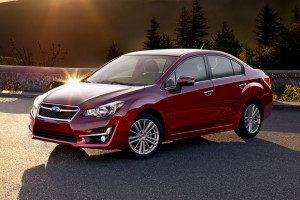 2016 Subaru Impreza – Standard all-wheel drive is the standout characteristic that should drive consumers looking for an affordable, value-priced compact car to check out the 2016 Subaru Impreza. Other noteworthy attributes include improved fuel economy (25 mpg city/34 mpg highway), a well-designed cabin, fold-flat rear seats for better cargo capacity, a standard rearview camera (and available excellent EyeSight system), and the Top Safety Pick+ designation from the IIHS. The 2016 Impreza 2.0i with manual transmission carries a starting price of $18,295.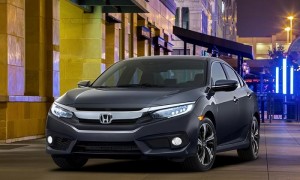 2016 Honda Civic – Sales of the all-new 2016 Honda Civic are taking off, now that the Japanese automaker's North American plants are ramping up production of the new model. The Civic is Honda's number three best-selling vehicle, behind the Accord and CR-V (for October and year-to-date). With a starting price of $18,640 and gas mileage an estimated 27 mpg city/40 mpg highway, the 2016 Civic sedan is a great choice for affordable transportation – and it has the legendary Honda reliability.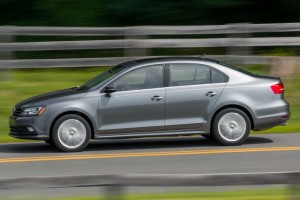 2016 Volkswagen Jetta – A compact sedan with the interior space of a midsize car, the 2016 Volkswagen Jetta 1.4T offers consumers a compelling value proposition: an efficient, lively 150-horsepower 1.4-liter turbocharged engine, 28 mpg city/39 mpg highway fuel economy, great features set and big back seat and trunk space. The starting price is $18,780.
Search used cars for sale and find the best deals near you at iSeeCars.com.
To get a FREE iSeeCars VIN Report for a car, click here.