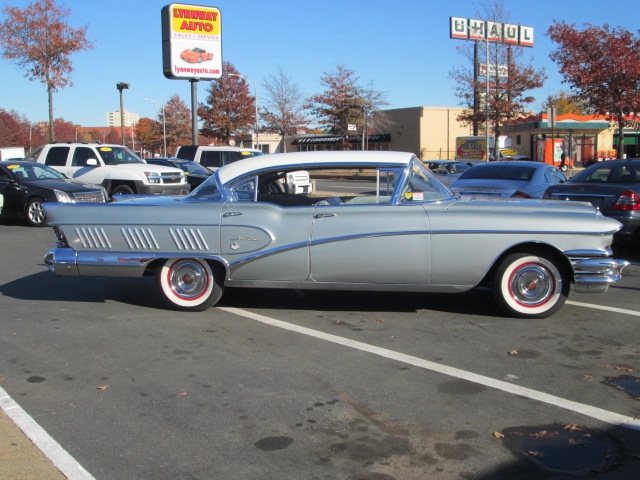 In 1958, some Buick ads used the slogan, "It looks and feels like flight on wheels." It may not be able to fly, but this Buick listed for sale on iSeeCars.com is sure to takeoff from the dealer soon. This hardtop four-door Buick Riviera Limited ($34,970) is one of about 5,500 produced in 1958 and comes to us from Lynn, Massachusetts.
It has a silver exterior, white roof and a blue interior. The white wall tires perfectly accent the unique body style. And, it may be over 55 years old, but it only has about 59,000 miles on the odometer.
This is one of the top-of-the-line Rivieras and it's in pristine condition. According to the dealer, it comes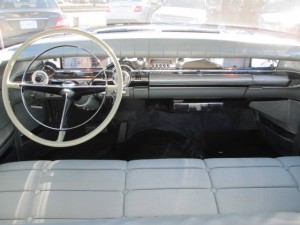 with power steering, power brakes and power antenna (yes, all in a 1958 model). In 1958, the four-door Buick Rivera Limited sedan retailed for just over $5,000 (and it weighed in about 4,700 lbs).
This model had extremely detailed design and décor – and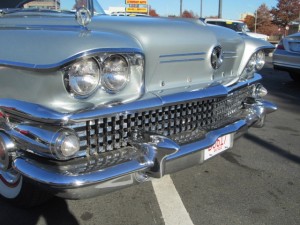 the generous use of chrome makes the Riviera so unique. Note the chrome dashboard, Fashion-Aire Dynastar grille (160 faceted die cast chrome squares), spring-loaded fuel filler on the chrome bumper and the tail trim adorned with fifteen slanted hash marks. Above each front fender there is a chrome "V" emblem – commonly referred to as a "gunsight." Want to buy it? We hope you're committed to the upkeep of all of this chrome.
Tell us, would you drive this 1958 Buick Riviera Limited? See the listing on iSeeCars.com or view all of the used Buicks for sale.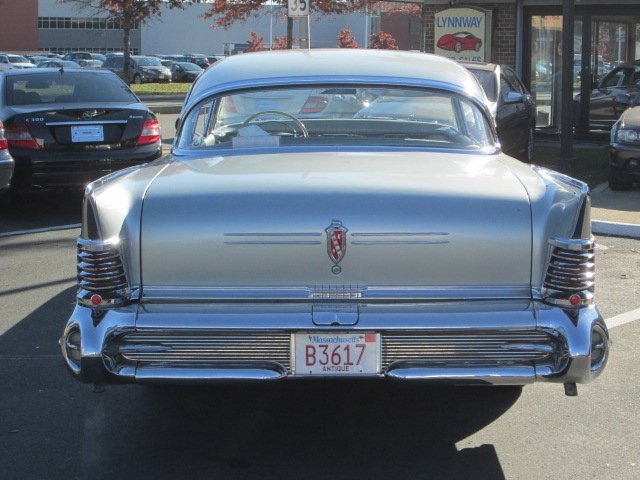 Search used cars for sale and find the best deals near you at iSeeCars.com.
To get a FREE iSeeCars VIN Report for a car, click here.