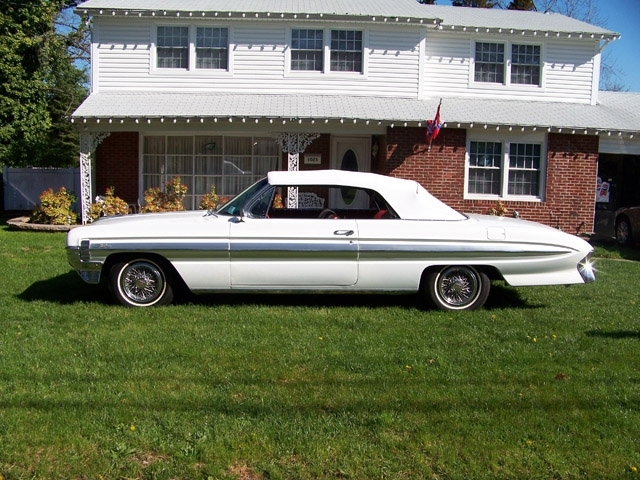 "Distinguished … Distinctive … Decidedly New" … that is how Oldsmobile advertised the new Oldsmobile Starfire convertible in 1961. This classic convertible is a frame off restoration and every last detail was attended to. It comes to iSeeCars.com from Andover, Massachusetts, where it is being listed at $54,995.
The Starfire was first introduced in 1961 as a model separate from the Ninety-Eight series models. It was designed to compete with the Ford Thunderbird and Chrysler 300G. According to the dealer, standard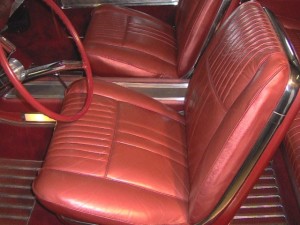 equipment included  a center console with tachometer, sporty leather bucket seats and a floor shifter to be used with the Hydramatic transmission.  It also has power features, such as brakes, steering, driver's seat and windows.  Exterior features included two parallel hood moldings and a four-inch-wide band of brushed aluminum on the sides.
There is said to be under 8,000 of these sold in 1961. Selling at just over $4,500, the 1961 Starfire Convertible was Oldsmobile's priciest model ever.  Oldsmobile extended the Starfire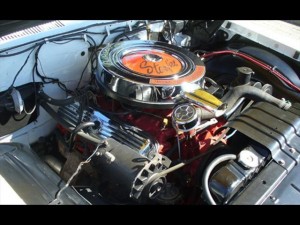 lineup in 1962 by adding a coupe and today, the harder-to-find Starfire convertibles lead the hardtops in value.
They say "This is not your father's Oldsmobile," but in this case, it could be –  and there is nothing wrong with that. Tell us, would you drive this 1961 Oldsmobile Starfire Convertible? See the listing on iSeeCars.com here or if it's sold, see all used Oldsmobile listings.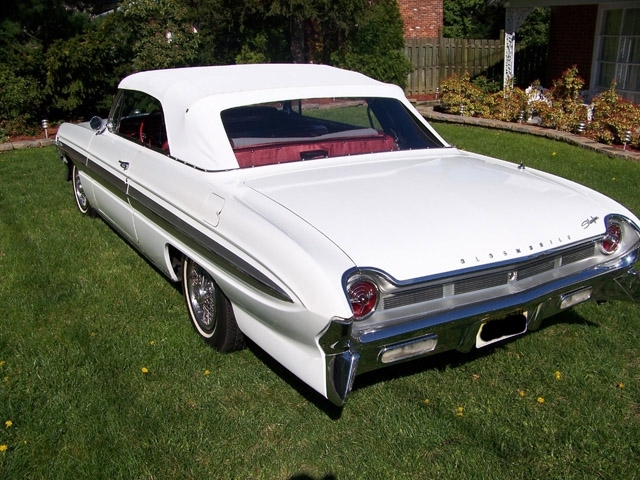 Search used cars for sale and find the best deals near you at iSeeCars.com.
To get a FREE iSeeCars VIN Report for a car, click here.