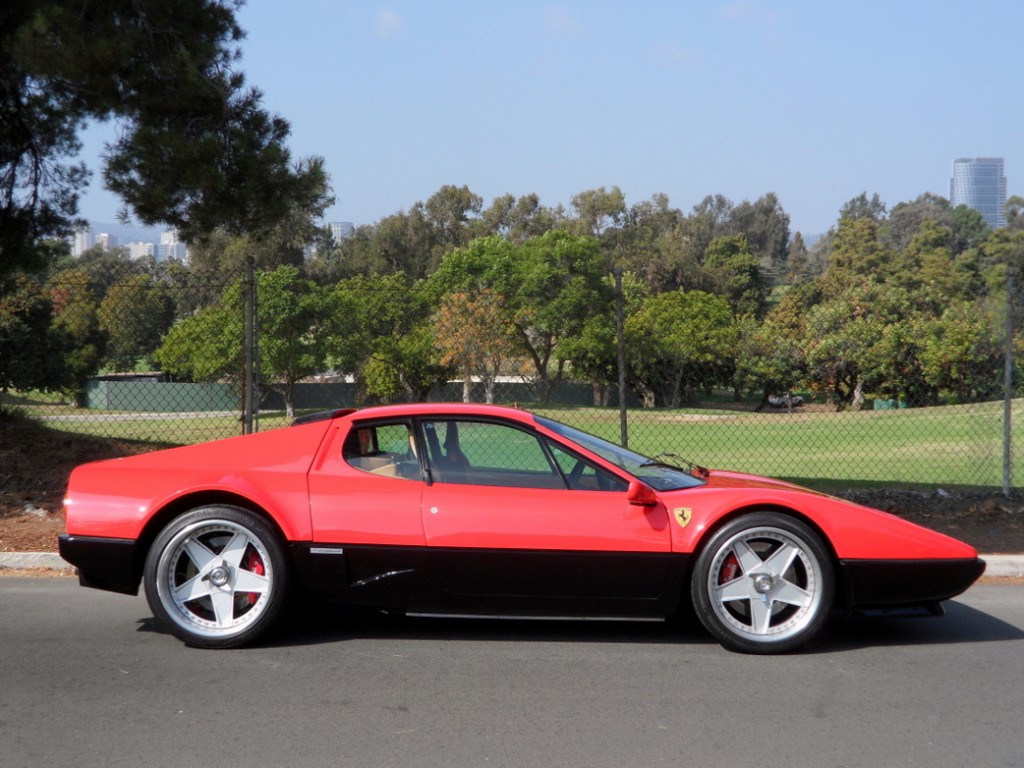 At iSeeCars we see a lot of Ferraris for sale, including many of the popular ones such as some of the recent California or Italia models. And we are not complaining – we'll take any Ferrari! But it is noteworthy when we have an older, restored model come up for sale. Today we bring you a 1984 Ferrari 512 BB ($299,900) from Los Angeles. The goal of the dealer in the restoration was to "bring this car to a level beyond what the Ferrari factory built, without losing the essence of a true Ferrari." This car has been so extensively redone it was featured in an 8-page spread in Forza Magazine.
Starting with the exterior, this 30-year-old stunner was painted Scuderia Red. This is a bit more vibrant and slightly more of an orange/red than Rosso Corsa. Scuderia Red was said to be used by the Formula One Ferrari Team for a few years. This car also features wheels custom designed in the style of the factory Ferrari F40 5-star wheels. It has just under 28,000 miles on it.
Inside you'll find tan leather interior. The seats are a custom carbon fiber that were redone in the same style as the Daytona seats (tan with black horizontal stripes). The dash is also reupholstered in black alcantara, which has a suede feel to it and has no glare. It also has a McIntosh sound system with all the bells and whistles.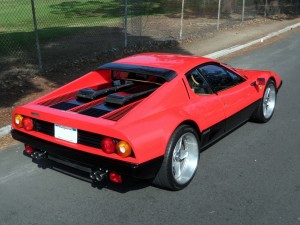 The cooling system has been upgraded and a custom Tubi Exhaust System was installed. There was a complete undercarriage restoration.
One of the important things about this car is that all of the factory parts were stored and come with the vehicle. It also comes with another set of wheels (Kinesis wheels).
Tell us, would you drive this 1984 Ferrari 512 BB (Berlinetta Boxer)?  Visit the listing on iSeeCars or see all of our used Ferraris for sale.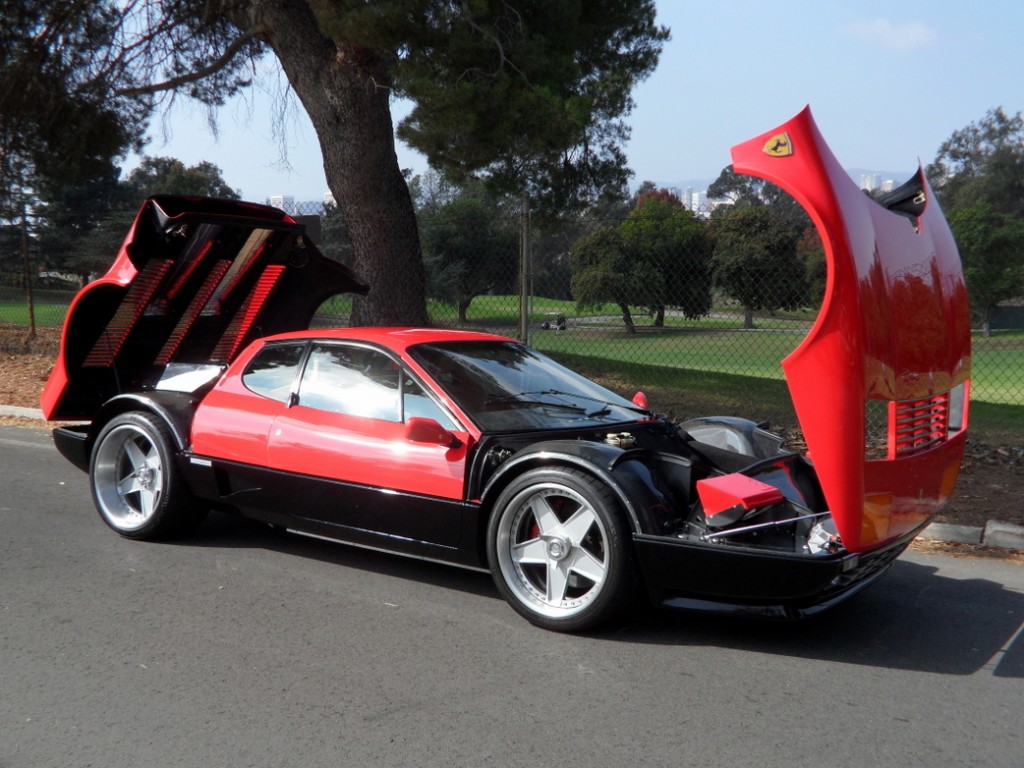 Search used cars for sale and find the best deals near you at iSeeCars.com.
To get a FREE iSeeCars VIN Report for a car, click here.